The Cambridge Diet Plan: how does it work and can it help you lose weight?
The Cambridge Diet Plan promises rapid weight loss that's almost too good to be true – so does it actually work?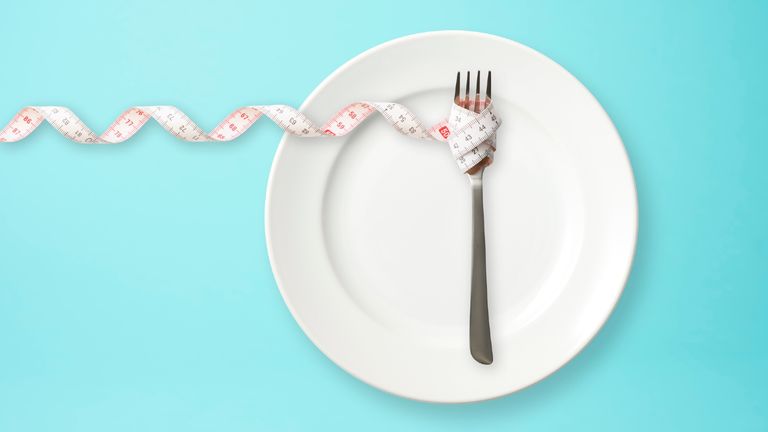 (Image credit: Getty Images / kyoshino)
Want to try the Cambridge Diet Plan? You're not the only one. Also known as the Cambridge Weight Plan, it was first launched in 1984.
'Tis the season for reassessing after the festive period. If that means dismissing dry Jan and continuing living on a diet of mince pies and fizz for the foreseeable, we salute you. But if you'd rather opt for a more modest eating schedule, there are plenty of tried-and-tested diet plans like the Cambridge Diet Plan, the South Beach Diet, or the 16:8 Diet to try out in the new year.
Today, there are more than 6,500 Cambridge Diet Plan consultants across the country offering slimmers one-to-one support to help guide them through their weight loss and into weight maintenance.
One of the reasons why the plan is so popular is because many dieters claim they have lost as much as one pound a day while they were following it.
Here's everything you need to know about the Cambridge Diet Plan before you get started...
What is the Cambridge Diet Plan?
Founded by biochemist Dr Alan Howard, who worked at the Dunn Nutrition Laboratory in Cambridge and his partner Dr Ian McLean-Baird, the Cambridge Diet was created after the pair joined forces to develop the 'perfect diet'.
After much development, the weight loss plan they launched in the UK in 1984 is a restrictive form of diet designed to yield startling results, fast. Originally called the Cambridge Diet, the weight loss method has since rebranded, and is now known as the 1:1 Diet by Cambridge Weight Plan.
"The 1:1 Diet by Cambridge Weight Plan is a weight-loss programme which has proven successful for thousands of people, even helping to reverse symptoms of type 2 diabetes in certain cases," says Mark Gilbert, commercial nutritionist at The 1:1 Diet by Cambridge Weight Plan.
"The plan offers delicious and nutritionally balanced soups, shakes, bars and meals to replace conventional foods, providing all the protein, essential fats, vitamins and minerals needed for a healthy diet. Since its launch in the UK 36 years ago, The 1:1 Diet by Cambridge Weight Plan has supported millions of people across the globe."
The NHS advises only following a very low calorie diet 'under medical supervision' and adds that it should not be used as 'the first option to manage obesity.'
How does the Cambridge Diet Plan work?
Once signed up to the Cambridge Diet Plan, you are assigned a consultant who stays with you for the duration of the plan, providing advice and support, and ensuring you stay on track.
"Unlike other diets, The 1:1 Diet is unique in providing one-to-one, consultant-led support," says Mark. There are now more than 6,500 independent 1:1 Diet consultants across the UK and Republic of Ireland, each offering dieters vital and personalised one-to-one support throughout their weight loss journey. Dieters simply enter their postcode into The 1:1 Diet website to find their local consultant, who will then help to choose the best plan for them, based on personal needs and targets, while providing support throughout the entire journey."
There are six steps within four stages to each program: preparation, weight loss, stabilisation and long-term weight management.
Although most people start with step one, the assigned consultant will advise which step is the best to start with.
During step one of the plan, known as the 'Total Diet Replacement Step' you consume a minimum 600 calories a day in the form of three or four Cambridge Diet Plan meal replacement products. Once the first stage is complete, your daily allowance steadily increases as you move up through the steps and begin to reintroduce normal foods back into your diet.
What can you eat on the Cambridge Diet Plan?
There's plenty of choice on offer, so you're unlikely to get bored.
"The 1:1 Diet has a huge range of tasty meals replacements as well as shakes, bars, soups, smoothies and snacks to suit everybody," says Mark. "Diets don't need to be boring, so slimmers can choose from more than 35 tasty and nutritional options."
For breakfast, dieters can fill up on a bowl of porridge, a delicious smoothie or even an on-the-go bar. "Lunch and dinner hosts plenty of possibilities such as spaghetti bolognese, chicken tikka and Thai noodles," says Mark. "If you're feeling peckish throughout the day, we also have our savoury snacks, the healthy fava beans, which will help to curb those cravings."
Is the Cambridge Diet effective?
The Cambridge Diet is famous for providing visible results, fast – especially after the first few stages of the plan are complete.
Eating a minimum 600 calories on average a day, the founders of the Cambridge diet reckon you can lose up to a stone in weight per month. Once you have achieved your goal weight, the plan has a step-by-step process for reintroducing a normal, regular diet that involves specific education on eating healthily and portion control.
While there are many testimonies online from people who have successfully tried the Cambridge Diet and achieved incredible weight loss results following the plan, the NHS warns that Very Low Calorie Diets "are not a long-term weight management strategy" and "should only be used as part of a wider weight management plan".
There are a number of celebrities who endorse the Cambridge Diet as an effective way to lose weight, with Loose Women star and actress Martine McCutcheon revealing she lost over a stone on the plan and 'absolutely loved it'.
TV star Jennifer Ellison also famously lost weight while following the Cambridge Diet Plan, dropping from a size 18 to a size 10.
When it comes to keeping the weight off and staying consistent the Cambridge Weight Plan says, "Research suggests that customers who continue to use one meal replacement product each day find it easier to maintain their weight.
"Keep in touch with your Consultant and perhaps go to see them once a month to make sure you stay on the right track."
Could the Cambridge Diet Plan work for you?
Yes, even if you are vegan or vegetarian, you could still benefit.
"The 1:1 Diet is extremely flexible; all products are extremely quick and easy to make and cater to all kinds of dietary requirements," says Mark. "Regardless of weight loss target or gender, the diet can be tailored to each individual's personal goals, fitting seamlessly into a relaxed or busy lifestyle. Whether you are trying to get in shape for a special occasion, or trying to adjust your lifestyle for the better, the plan can work for you!"
How much weight can you lose on the Cambridge Diet Plan?
This really depends on your weight and size to begin with.
"The 1:1 Diet is perfect for any slimmer looking to lose or maintain a healthy weight," says Mark. "With six steps available, the plan can be adjusted to cater for any target weight loss – whether this be total diet replacement or having one diet product a day. Weight losses range from pounds to stones – there really is no set figure on this plan, it is completely personal to you and your goals."
Is the Cambridge Diet Plan worth a try?
"Absolutely," says Mark. "COVID-19 and type 2 diabetes remain high on the news agenda and The 1:1 Diet is one of few weight loss regimes that has been medically proven to work."
And it hasn't just worked for celebrities, but for real people, too. "We have many case studies of dieters who say they have successfully reversed their type 2 diabetes after losing weight on plan," says Mark. "Plus, the worry about people with a BMI over 40 being more at risk of developing severe symptoms of COVID-19, has led many dieters to try to lose weight with us. A University of Oxford study also found that, after a three-year period, 'total diet replacement' (TDRs) programmes combined with one-to-one support, are more effective for maintaining greater weight loss than usual NHS care."
How much does the Cambridge Diet Plan cost?
"Prices vary from consultant to consultant but, on average, dieters can expect to pay around £2.61 for a meal." says Mark. "The diet is an extremely cost-effective way to lose weight, with each meal guaranteed to be much healthier than high fat meals and sugary snacks."
How can I sign up to the Cambridge Diet Plan?
Signing up to the plan is easy, you just have to sign up directly on the website. You can search for a consultant near you, plus read testimonies from other slimmers to see how they lost weight following the plan.
Read more:
What are the side effects of the Cambridge Diet Plan?
While positive results of following the Cambridge Weight Plan might include substantial weight loss, some people who have tried the diet have claimed that they suffered a few side effects such as bad breath and constipation.
There are also reports of case of gallstones, but it's worth noting that people who are overweight or obese may also experience gallstones.
Gout is another condition that has been reported. This is because when people lose weight the level of uric acid increases and so does the risk of gout.
Another side effect noted by some people who followed the diet is less physical, but will still have an impact on your life. Replacing nearly all of your meals with shakes or specific products makes eating out almost impossible – but on the plus side, at least you'll save money on restaurant bills and takeaway food.
Important rules to remember when following the Cambridge Diet Plan:
Keep drinking water. Sixty per cent of your daily water consumption comes from food you eat, so when consuming significantly less every day, you need to drink a great deal more to compensate. The Cambridge diet recommends drinking at least 2.25 litres a day, but those who have tried out the plan suggest drinking closer to three litres a day worked for them.
Get plenty of sleep. Going to bed early will really help, especially in the first few weeks. Also, if you feel fully refreshed and can avoid becoming overtired, you will feel less hungry and are less likely to struggle with cravings.
Try drinking herbal tea. While drinking plenty of water in encouraged, drinking herbal and fruit teas is also allowed. Camomile tea will help you drift off at night and peppermint tea could help combat some of the potential side effects of the diet such as constipation.
Eat your greens. Stock up on delicious greens such as rocket, spinach, lettuce, watercress, cucumber, radishes or celery for step three onwards in the plan when a leafy salad makes a nutritious low calorie lunch choice.
Good luck if you try the plan - we hope it works for you!
Faye M Smith is an award-winning journalist with over 15 years experience in the magazine industry. Her continued work in the area of natural health won her the coveted title of theHealth Food Manufacturers' Association (HFMA) Journalist of the Year Award 2021.
Currently Acting Health Editor across several brands including woman&home, Woman and Woman's Own, Faye specialises in writing about mental health, the menopause, and sex and relationships. In fact, having previously been the go-to sex columnist for Now magazine, there isn't much she won't discuss when it comes to women's health. This makes her the best person to review must-buy sex toys, describe how to have a mind-blowing orgasm or explain how to navigate sex in the shower without it ending in a medical emergency.
While not anti-gym, Faye's fitness routine is more focussed on finding inner balance rather than burning excess calories. An advocate of mindfulness, she loves power breathing, yoga and plenty of walking in nearby woodlands rather than a sweaty HIIT class. Follow her @fayetuned