10 Foods That Will Stop You Feeling Run Down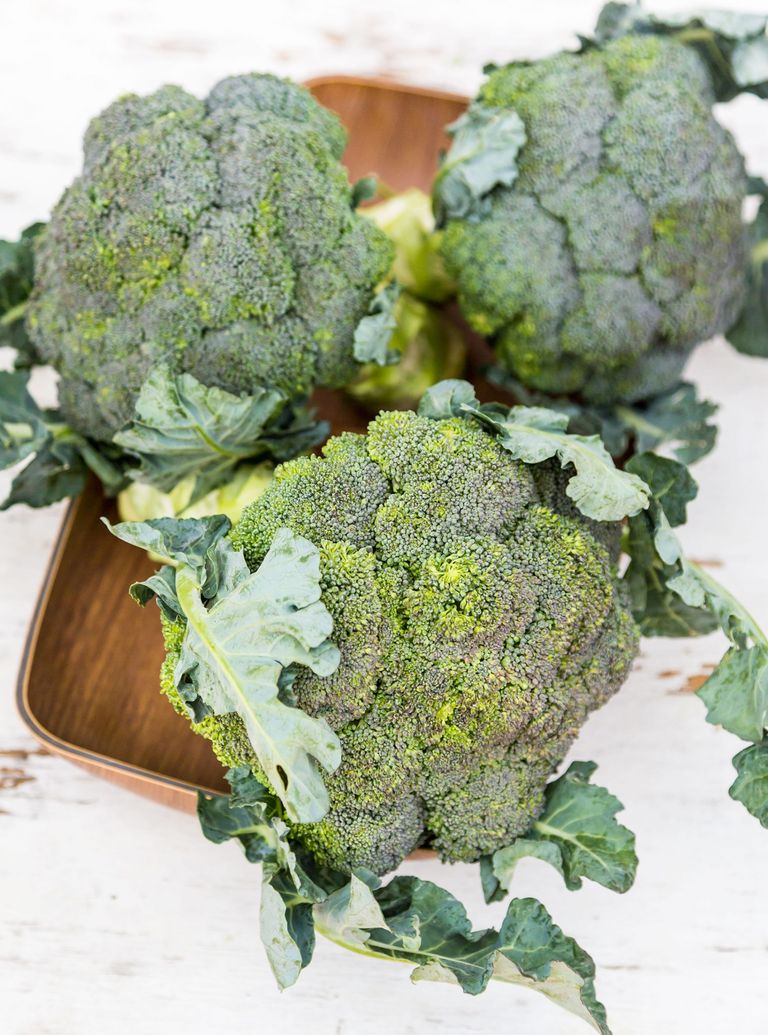 (Image credit: Rex Features (Shutterstock))
The foods that will keep you feeling your best in winter...
Do you find yourself struggling to wake up in the morning? Or unable to focus after 3pm? What about after the day is done – do you just collapse into bed in a weary heap? You're not alone – with the advancements in technology, we're now constantly accessible which makes switching off' feel close to impossible. The result? More and more women are suffering from fatigue and exhaustion.
But feeling run down doesn't have to be the norm. In addition to taking some steps to reduce your stress levels (like making sure you get enough sleep, taking a break for tech devices and making time for yourself), there's an arsenal of fatigue-busting foods in your kitchen that can help.
Click through our pick of the best foods to help when you feel run down and you'll be feeling more energised in no time.
The single most important nutrient group to fight fatigue and give you an energy boost is B vitamins.
Broccoli is one of the richest sources of Vitamin B outside of supplements and contains various other vital nutrients, such as folate, soluble and insoluble fibre, vitamin C and A, and calcium. It's also one of those vegetables that's super easy to incorporate into most meal times. Try popping an 80g serving into a salad, stir fry, curry or soup to top up your levels or better still pop it into an omelette - eggs are a great source of vitamin B as is brown rice and Marmite.
If you really can't stomach your greens, you could always think about supplements - although make sure to take a full B complex, instead of just individual B vitamins, as they all rely on each-other to work.
Keep reading for more foods to boost your energy and stop you feeling run down...
Reduce your blood pressure with garlic
Don't underestimate the superpowers of these little cloves. As well as helping to lower blood pressure and cholesterol, they provide anti-bacterial properties which aid our white blood cells. This means winter germs and a busy festive schedule have a smaller chance of getting through and getting you down.
Weed out toxins with ginger
Ginger is renowned for many medicinal properties, such as settling an upset tummy and stopping travel sickness, but what many people don't know is that it actually warms our blood, which in turn increases circulation, weeding out toxins and viruses.
Protect your skin with sweet potato
Surprisingly, our biggest defence against winter viruses is our skin. Keep yours tip top with a potent dose of beta-carotene. This organic compound which is commonly found in red-orange pigmented fruits and vegetables, such as carrots and sweet potato, is second to none at maintaining vision, immunity, and overall health. Sweet potato is super easy to slip into your diet too, just swap it in place of your regular potatoes or take heed from vegan's and bake some guilt-free treats.
Fight fine lines with matcha
Party season can leave us looking and feeling exhausted, which is when fine line appear more apparent. However unappetising this green powder might look, it packs an antioxidant punch. Antioxidants are anti-ageing molecules that protect our precious cells from damage caused by free radicals. A single tablespoon contains 17 times the amount found in blueberries, and seven times those found in dark chocolate. To stay looking and feeling great during the countdown to Christmas whisk with hot water or a warming drink, or sprinkle over smoothies and snacks.
Magnesium matters - eat your greens!
Magnesium is one of the most commonly deficient nutrients in the British diet - which helps explain why some of us feel tired so often. It's vitally important in providing our cells with energy and the best source of it comes in the form of green vegetables. In fact the greener the fruit or vegetable, the more magnesium it contains. Pine nuts, fish and bananas are all good sources too, so if you are feeling under the weather why not whip up a magnesium dense salad.
Boost your Omega-3 with mackerel
'Fat' doesn't have to be a no-no. Omega-3 fatty acids are one of the good kinds - they can help to lower the risk of heart disease, depression, dementia and arthritis. It's the fat that we are most deficient in, and experts suggest that we need between 20-40ml of Omega-3 per day to function optimally. Mix some mackerel in to your diet for an instant boost.
To up your vitamin C with pomegrante
Vitamin C is must for maintaining immunity, as well as fighting off the symptoms of the common cold, it accelerates the rate in which our bodies ingest supplements and other vitamins in food. If you aren't particularly fond of oranges, get your daily dose by snacking on pomegranate or kiwi fruits throughout the day. Alternatively start your morning with a 100mg dissolvable tablet.
Lower cholesterol with grapefruit
Grapefruit is fast becoming a superfood. As well as boosting your system's white blood cell count and antibody production, it stops fats from forming plaque in our arteries, lowering levels of cholesterol.
Protect your hair with oysters
Oysters are packed with protein and full of zinc. Party season and periods of stress can take its toll on us and one of the first places it's noticeable is our hair. Topping up your levels of zinc by eating oysters can prevent premature hair loss and a flakey scalp.