Missoma launches its first fine jewelry line featuring ethically sourced materials
Missoma has launched a new fine jewelry line using recycled gold and conflict-free diamonds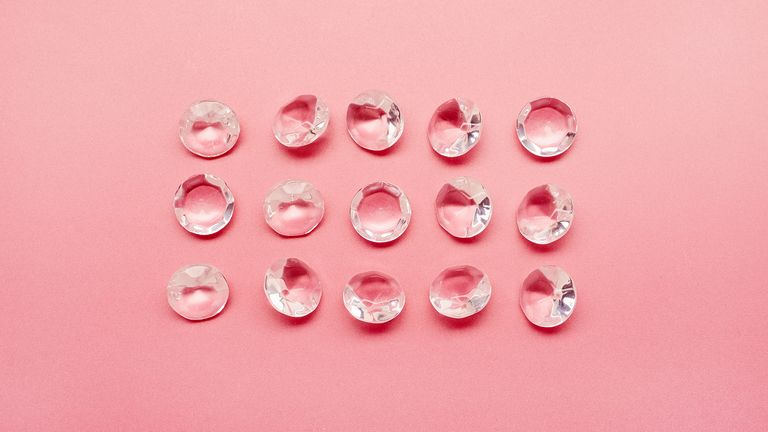 (Image credit: Getty)
It's fair to say that for most of us, wearing at least one piece of jewelry is considered a prerequisite for leaving the house. And if you're lucky, it's a Missoma piece.
Some of us find ourselves adorned with valuable family heirlooms, while others tend to go down the middle with a curated selection of demi-fine staples.
Thanks to social media and a certain couple of Duchesses, London-based brand Missoma has become one of the main players in the demi-fine jewelry game. Its eye-catching designs, thoughtful resourcing, and reasonable prices have everyone hooked, and now it's here to upgrade your jewelry box with its pivot into fine jewelry.
The new Missoma FINE collection features a number of products sporting the brand's unique style that has been crafted out of more premium materials for a luxury finish.
Missoma has also been considerate with its resourcing and manufacturing efforts. It's the first line that has used recycled gold and diamonds that are Kimberley Process certified to ensure that they're conflict-free.
Each piece in the Missoma FINE collection is either 14ct yellow gold or white gold, making it ideal for treating yourself or gifting a loved one something special they'll cherish for years to come.
Currently, the range is made up of rings and earrings, however necklaces are expected to be added to the upcoming spring line. And of course, we want pretty much every single item, but these are a couple of the standout pieces that really emanate the signature Missoma style…
---
Missoma Fine Gold Diamond Claw Charm Hoop Earrings
Already a bestselling style, this popular design is now available in 14ct gold and diamonds for a trendy but luxury earring option.
---
Missoma Fine Gold Open Claw Ring
An iconic style now in a fine jewelry form – and the best part? It's on offer in a bunch of different styles with yellow gold and white gold options as well as plain, diamond, or black diamond.
---
Missoma Fine Gold Claw Huggies
Another cult look from the brand that also comes with different designs depending on your preference. It's available in yellow and white gold and plain or with white or black diamonds. Take your pick!
---
Missoma Fine Gold Diamond Claw Stud Earrings
We love these edgy yellow gold stud earrings that come with either white or black diamonds inside.
---
Missoma Fine Gold Diamond Half Eternity Ring
A gorgeous dainty stacking ring that can be worn on its own or stacked up with some of your favorites. Get hold of it in either white gold or yellow gold to suit whatever your usual look is!