The best rose perfumes that will transport you to an English garden
These romantic rose perfumes are sure to be a hit with floral fragrance fans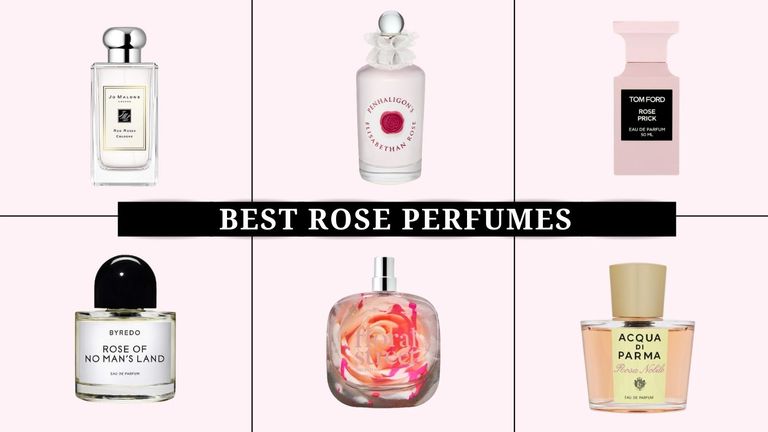 (Image credit: Future)
By Emma North
As classic fragrances go, rose perfume is the undisputed and long-reigning champion but you shouldn't let memories of old-fashioned, powdery scents put you off. Modern blends and complementary notes bring out the best of our pick of the top rose perfumes.
An olfactory favorite, rose perfume is one of the most classic floral fragrances on the beauty shelves. It's a scent that often provokes memories, whether it's reminiscent of your grandmother's classic scent or brings you back to an English summer garden, rose perfume seems to be the ever-stylish Little Black Dress of the perfumery world.
It can be tricky to find a rose perfume that you love without knowing how to buy fragrance online. Rose scents often get a bad reputation for being old-fashioned, cloying, or outdated, but rose is actually incredibly versatile: It's suitable for blending with other notes or holding a fragrance on its own and while it can be powdery, with the right blend, it can also be fresh, light and uplifting.
So, if you're searching for a new rose perfume to become your signature scent or you're looking to dabble in this classic fragrance for the first time, these are our picks for the best rose perfumes, from classically powdery to fresh and modern.
The best rose perfumes, as chosen by our experts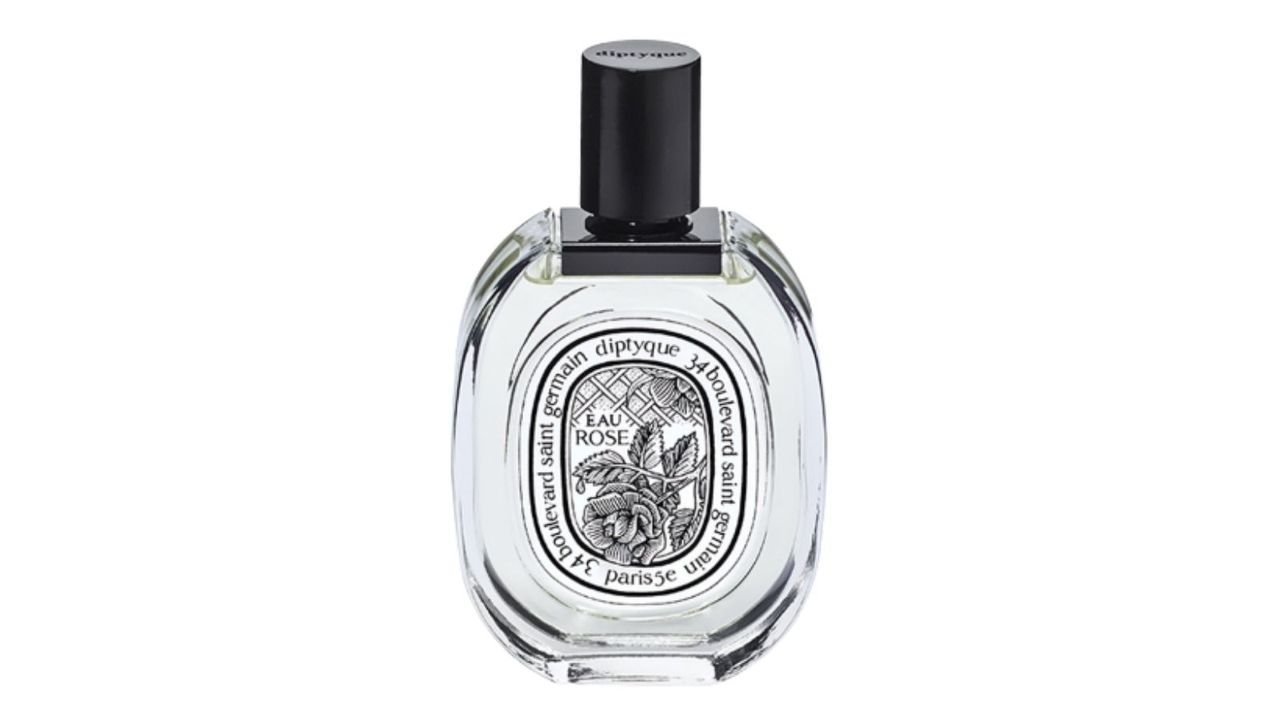 1. Diptyque Eau Rose Eau de Toilette
Best rose perfume for daytime
Specifications
RRP: $145/£75 for 50ml
Top notes: Lychee, blackcurrant, bergamot
Heart notes: Rose centifolia, rose damascena, geranium
Base notes: Cedar, musk, honey
Reasons to buy
+Fresh+Fruity
Reasons to avoid
-Pricey-Not as long-lasting
Like freshly cut stems. Modern, bright, and light, this fragrance is for those looking for the classic scent of rose without feeling dated. Added green notes make for a small botanical leaning but in general, it's a very fresh, light, and authentic rose scent. The mix of juicy blackcurrant and lychee make it a little fruitier than your average rose perfume so if you're looking for a more floral offering, you may want to try something else.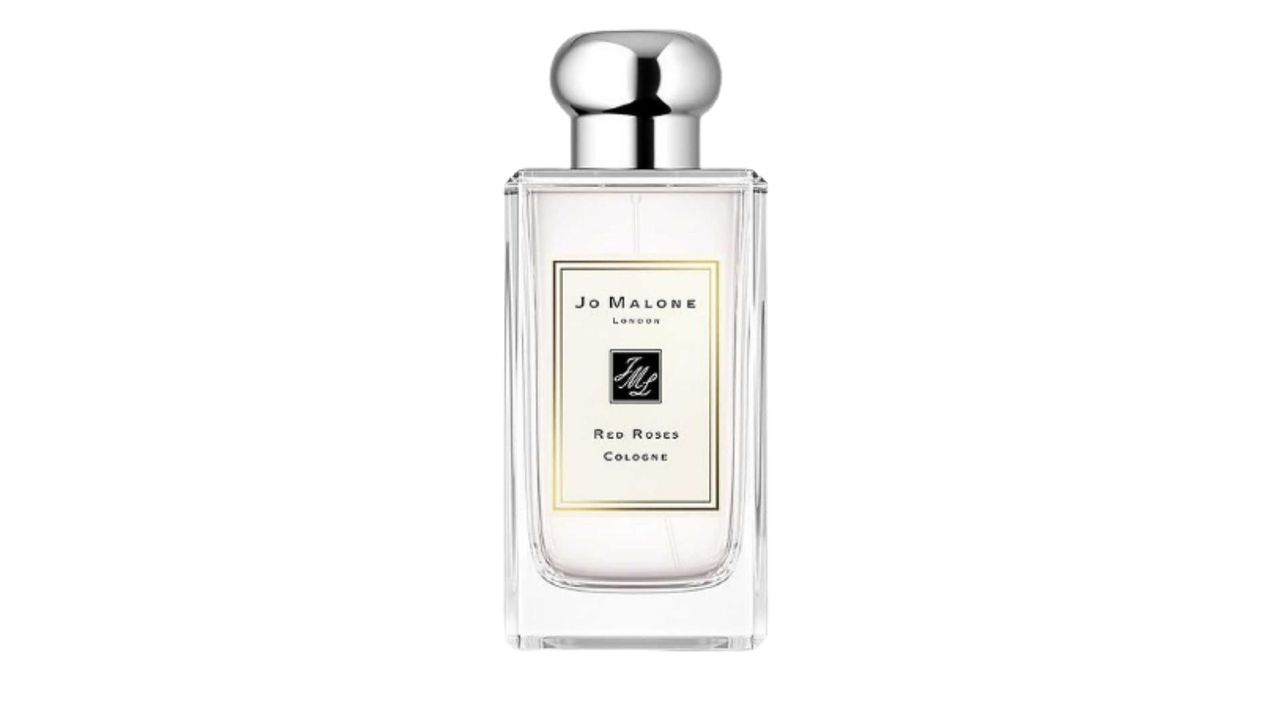 2. Jo Malone London Red Roses
Best rose perfume for special occasions
Specifications
RRP: $199/£102 for 100ml
Top notes: Lemon
Heart notes: Red roses accord
Base notes: Honeycomb
Reasons to buy
+Modern take on a rose scent+Long-lasting
Reasons to avoid
-Higher price point
Just like a bouquet of fresh red roses, this fragrance is the epitome of rose perfume. It's floral and romantic but the hint of lemon cuts through the powdery-ness for a more up-to-date take on a traditional rose scent.
Traditionally rose does tend to become powdery on the skin but the additional sharpness of the honeycomb base, as well as the citrus notes, give a lot more depth to this cologne without being heavy.
It's truly a special, romantic fragrance and a very common scent for brides on their big day.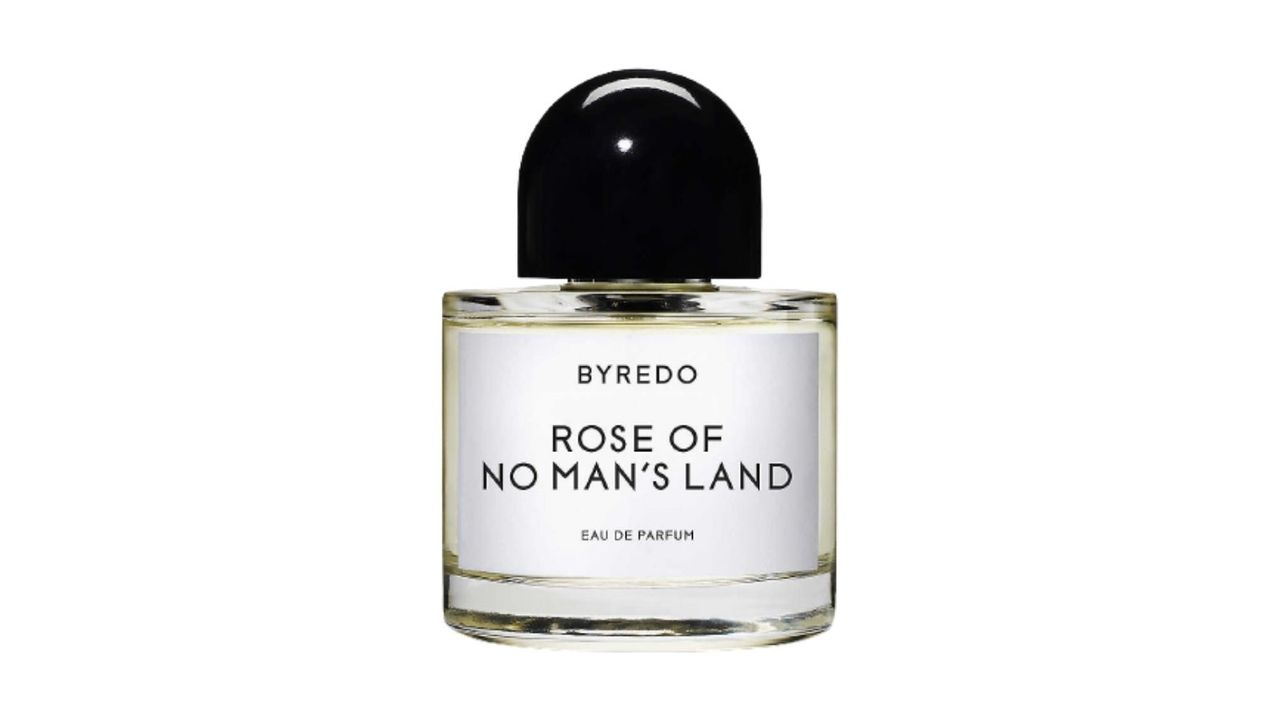 3. Byredo Rose Of No Man's Land Eau de Parfum
Best rose perfume for evenings out
Specifications
RRP: $190/£122 for 50ml
Top notes: Pink pepper, Turkish rose petals
Heart notes: Raspberry blossom, Turkish rose absolute
Base notes: Papyrus, white amber
Reasons to buy
+Long-lasting +True rose scent
Reasons to avoid
-Pricey-A little powdery
An expensive fragrance but one that will last for hours. Its blend of fresh rose with spicy pepper and heady amber make it a bit deeper than your average rose scent. It's incredibly feminine with a touch of rebellion.
Although this fragrance does dry down to a more powdery finish, it is still beautifully modern and the added depth of fragrance means it should last a bit longer on the skin.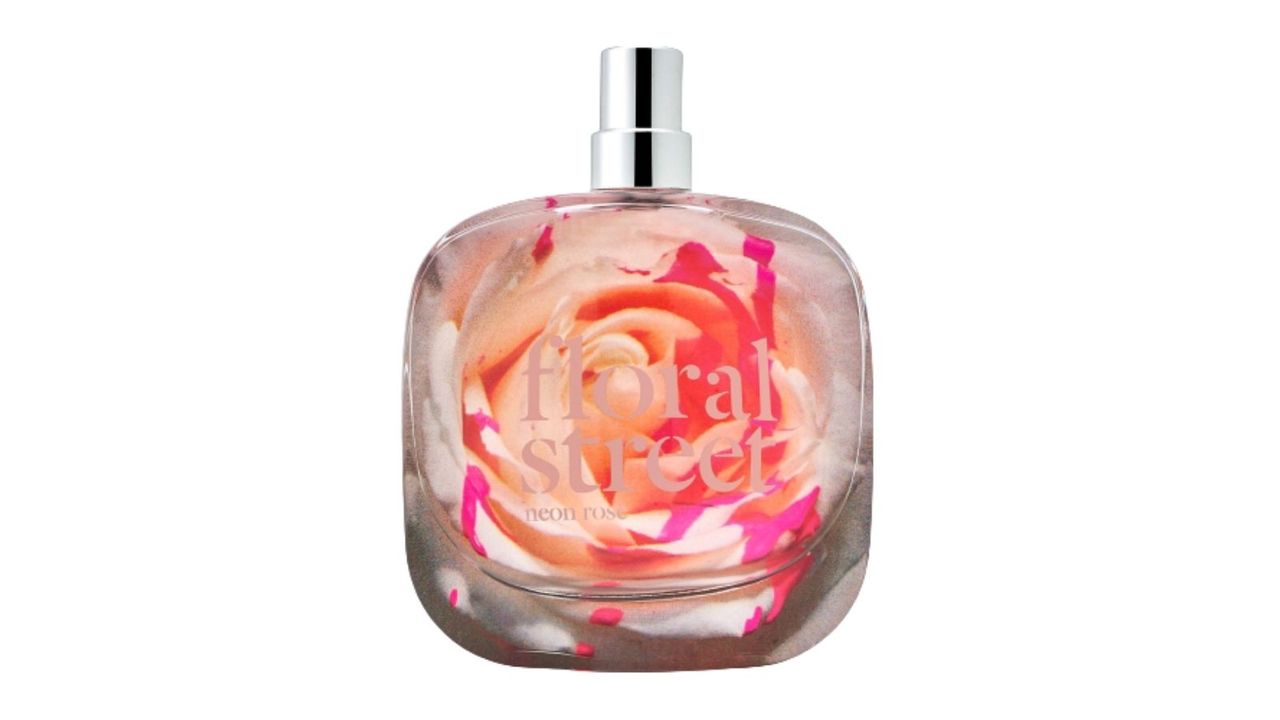 4. Floral Street Neon Rose Eau de Parfum
Best rose perfume for everyday
Specifications
RRP: $70/£60 for 50ml
Top notes: Bergamot, angelica leaves
Heart notes: Rose, jasmine, pear
Base notes: Sichuan pepper, juniper berry
Reasons to buy
+Affordable +Fresh+Light
Reasons to avoid
-Not as long-lasting
A vibrant, modern take on rose, this fragrance is youthful and incredibly clean smelling. If you like fresh, green scents and would love to find a rose scent that suits you, this will be it. The crisp bergamot, juicy pear, and fresh rose petal notes make a lovely blend.
It's contemporary and playful but not overpowering in the slightest. The only drawback? It probably won't last as long on the skin for its lack of deeper accords.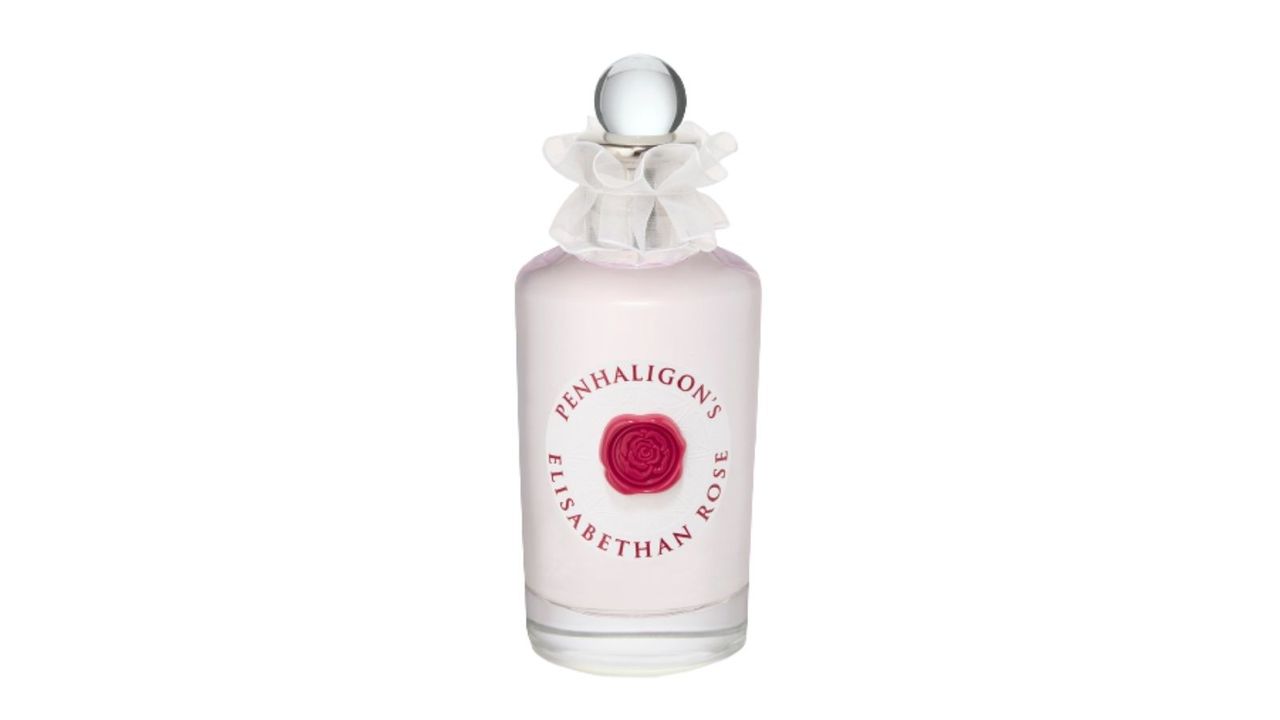 5. Penhaligon's Elisabethan Rose
Best rose perfume for a traditionalist
Specifications
RRP: $208/£144 for 100ml
Top notes: Hazelnut leaf, almond oil, cinnamon
Heart notes: Red lily, rose centifolia oil, rose absolute
Base notes: Vetiver, musk, wood
Reasons to buy
+Elegant blend+True rose scent+Very long-lasting
Delicate rose absolute and spicy cinnamon give this floral fragrance an elegant scent. It's grounded by vetiver and musk and will linger on the skin for hours.
According to the brand itself, "The Tudor rose, symbol of Elizabethan England, is immortalized in this airy scent." And we couldn't agree more. It certainly has an air of regality and has amassed a cult following since it first graced the shelves in 2018.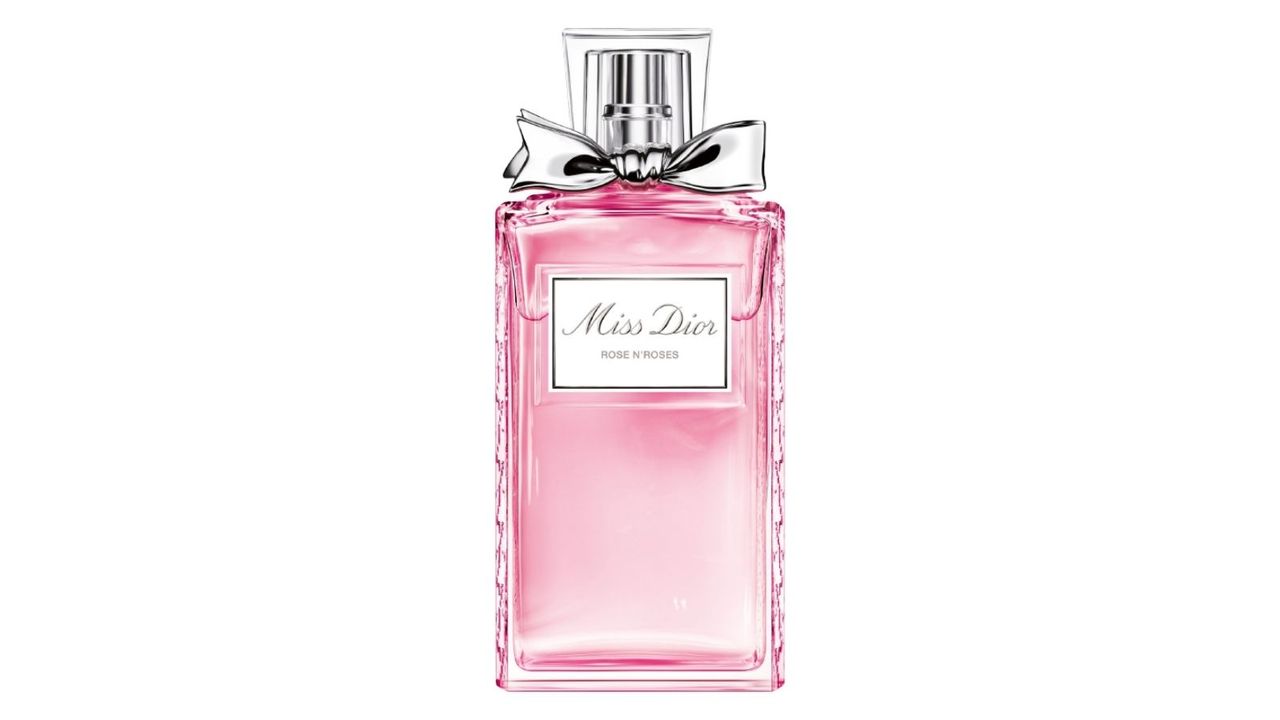 6. Miss Dior Rose N'Roses
Best rose perfume for the young at heart
Specifications
RRP: $62/£65 for 50ml
Top notes: Mandarin, bergamot, geranium
Heart notes: Damascus rose, grasse
Base notes: White musk
Reasons to buy
+Youthful+Affordable
Reasons to avoid
-Not as long-lasting
Dior's younger sister, Miss Dior, has taken rose scent and made it warm, sweet, and unbeatably feminine. This might be considered more of a youthful scent but if you are looking for a fragrance that's sweet, musky, and full of rose petals, this is the one for you.
It can become quite powdery when dried down and this does make for a clean, soapy-smelling perfume, but the touch of white musk and grasse cuts through just enough to make it wearable.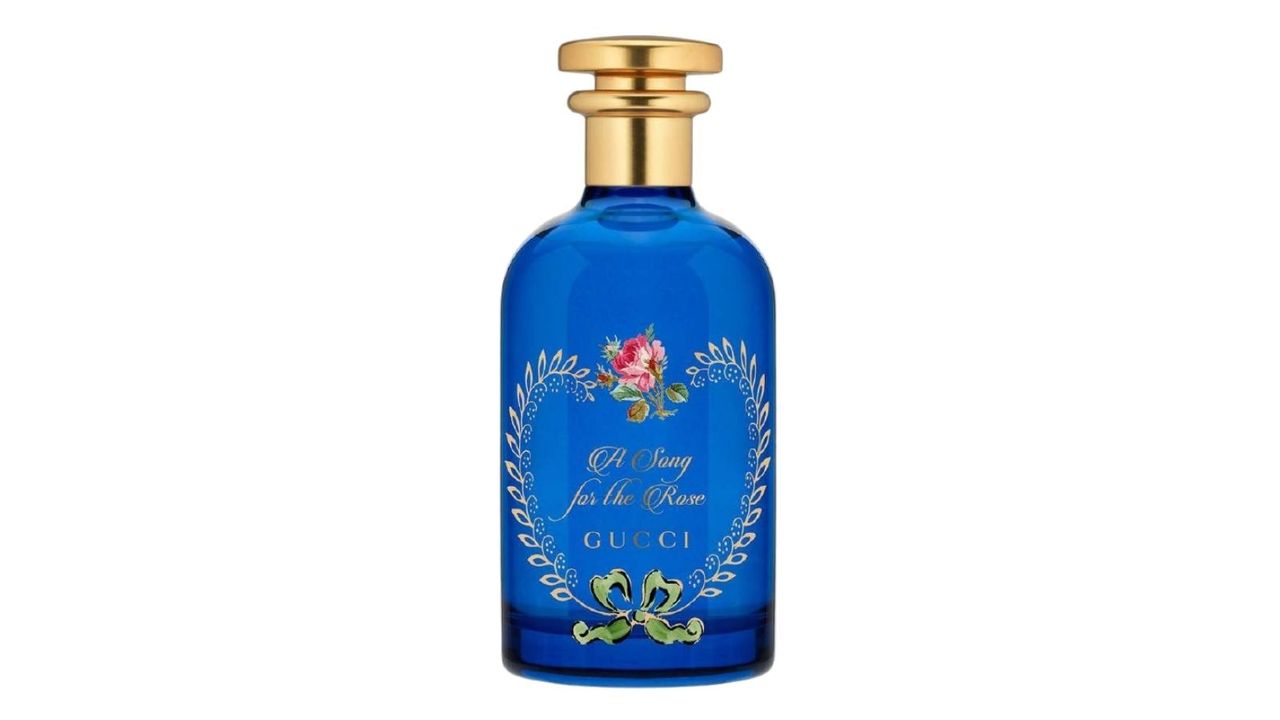 7. Gucci The Alchemist's Garden A Song for the Rose Eau de Parfum
Best rose perfume for luxury lovers
Specifications
RRP: $330/£285 for 100ml
Top notes: Bulgarian rose extract
Heart notes: Sweet musk
Base notes: Wood
Reasons to buy
+Beautifully designed bottle+Modern rose scent+Unisex
Reasons to avoid
-Higher price point
Eye-wateringly expensive? Perhaps. But Gucci fragrance bottles are something of a collector's piece. The fragrance inside could easily be unisex as it's not too sweet, and the base of wood and musks make for a deep, intoxicating scent.
It's most notably a bold and modern take on rose perfumes and has a depth that could be considered quite manly—which is perfect, if you're after a fragrance that isn't sickly or too feminine.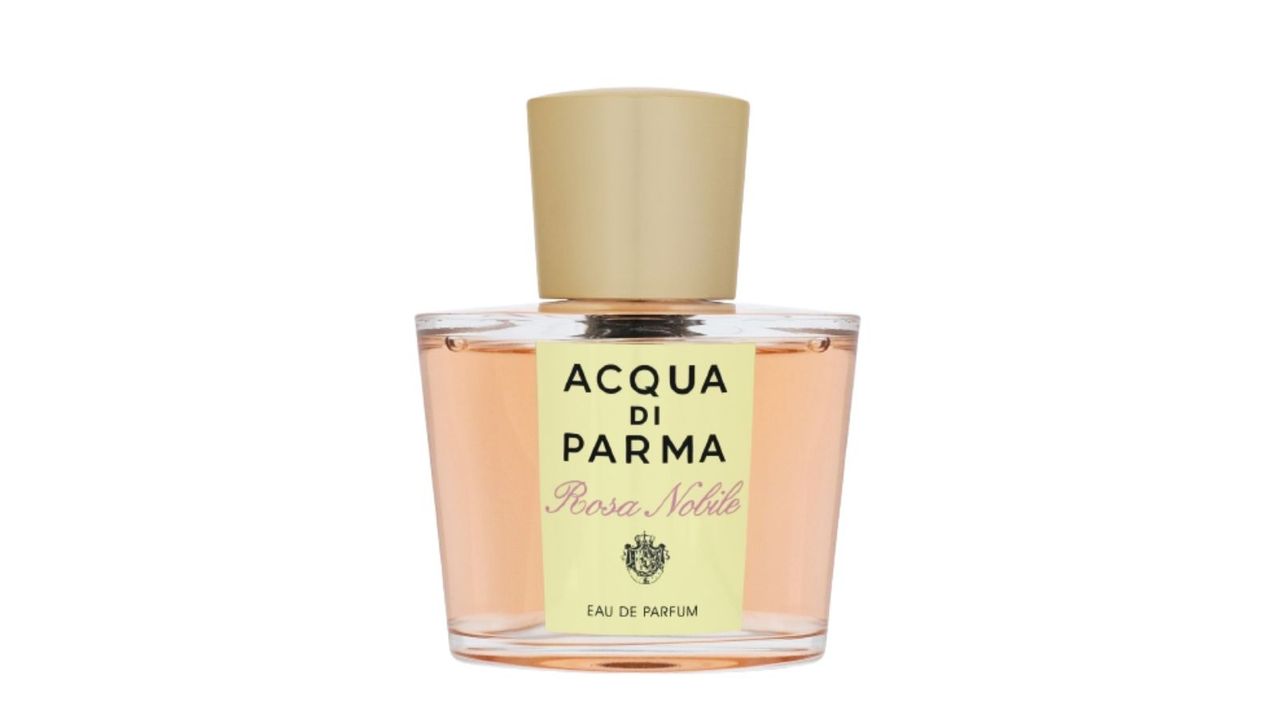 8. Acqua di Parma Rosa Nobile Eau de Parfum
Best rose perfume for warm summer days
Specifications
RRP: $76/£106 for 50ml
Top notes: Tangerine, Calabrian bergamot, pepper
Heart notes: Centifolia rose absolute, peony accord, violet, lily-of-the-valley
Base notes: Musk, cedarwood, ambergris
Reasons to buy
+Feminine +Long lasting
Reasons to avoid
-Could be overpowering to some
An unmistakably feminine scent, Rosa Nobile instantly transports you to a sunny, Mediterranean garden with beautiful blooms. The citrusy blend of tangerine, earthy cedarwood and classic rose make this scent a formidable rose fragrance and could be a little overpowering to some noses.
If, however, you like a touch of powdery-ness and the iconic smell of rose mixed with some freshness, you will love this. We think it's best suited to a hot summer's day where its citrus notes can really stand out.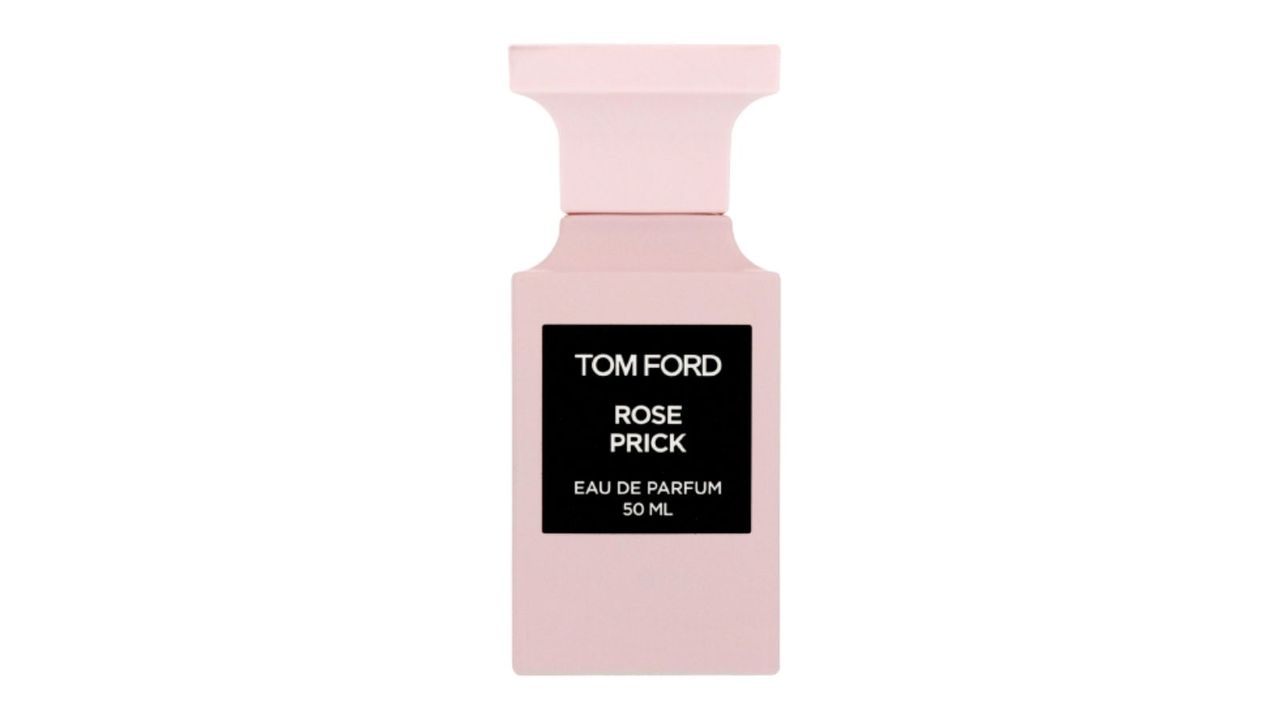 9. Tom Ford Rose Prick Eau de Parfum
Best rose perfume for full-bodied fragrance
Specifications
RRP: $216/£240 for 50ml
Top notes: Sichuan pepper, turmeric
Heart notes: May rose, Turkish rose, Bulgarian rose
Base notes: Patchouli, Tonka bean
Reasons to buy
+Spicy, heady scent+Long lasting+Unisex
Reasons to avoid
-Could be overpowering to some
Lively Sichuan pepper and aromatic turmeric have been blended with notes of rose to create a scent that lingers on the skin for hours. It dries down to a musky base with patchouli and Tonka bean giving an earthy, seductive base.
This unisex fragrance isn't one for the faint of heart and might be a little overpowering or powdery to some, but if you want a standout scent that is instantly identifiable, Rose Prick will come up trumps.
Emma North is the Beauty Writer at Future Publishing working across print and digital titles including woman&home, Woman, Woman's Weekly, Woman's Own, Chat and GoodtoKnow.
Before pursuing a career in beauty journalism, Emma worked as international cabin crew for over 4 years. Travelling around the globe and working night flights across several time zones at once, she is the perfect person to judge whether makeup and skincare claims actually hold up. If you want to know which foundations last 18+ hours or how to keep your lipstick looking flawless in 40º weather, she's your go-to girl.
Emma's flying career came to an end when she realised that beauty journalism was her true passion and she undertook internships across publications including Vogue, Elle, The Telegraph and Glamour. She was then taken under the wing of Funmi Fetto, Contributing Beauty Editor at Vogue where Emma assisted with Funmi's debut beauty book, Palette.
Her big passion is finding truly beneficial skincare but, when she's not testing out the latest products, you'll find her trying to muscle her way into London's best restaurants or relaxing at home in Devon with her dogs.