Jennifer Lopez's morning skin routine only takes five minutes—here is how to copy it for glowing skin
Jennifer Lopez just gave her Instagram fans a morning skin routine tutorial that only takes four steps and five minutes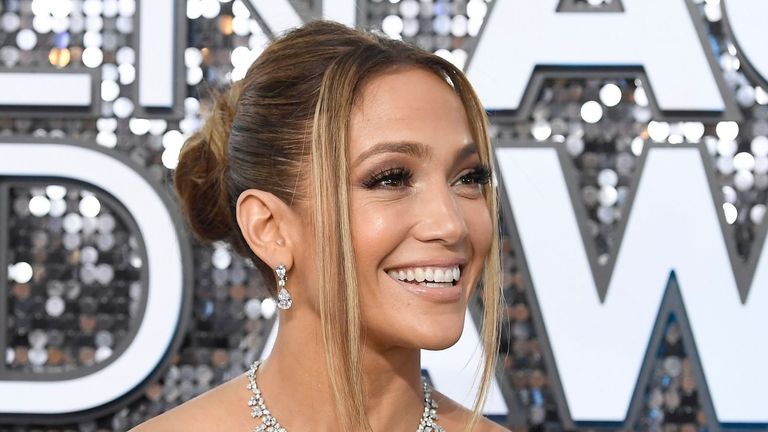 (Image credit: Getty Images)
There is no celebrity quite as trusted on all skincare as Jennifer Lopez. The "J-Lo glow" has, in fact, become part and parcel of all makeup-related references and tutorials, with pros and dilettantes trying to replicate the artist's iconic look at home.
But how does the star kick off her mornings every day? In a new Instagram video, J- Lo shows off her remarkably simple four-step morning skincare routine—which takes her a mere five minutes to complete daily.
This isn't the first time that Jennifer shares her skincare routine. Back in July, she showed off another four-step process that called for the use of a variety of products, including her own That J-Lo Glow serum and That Hit Single gel-cream cleanser.
And yet, just as regular folks are wont to do, it seems like the superstar has updated her routine once again. In her latest Instagram post, J-Lo—who boasted one of the most iconic beauty looks at the Oscars back in 1997—reveals her new step-by-step process, right after coming out of the shower.
---
That Hit Single Gel-Cream Cleanser ($38) (opens in new tab) | J-Lo Beauty
The silky gel cleanser promises to lift daily dirt and makeup while simultaneously unclogging facial pores
With her hair wet and in a towel, Jennifer mentions having already washed her face with J-Lo Beauty's That Hit Single Gel-Cream Cleanser ("I leave one in the shower so I don't have to run out and get it," she says in the video). She then reveals that, within her bathroom, she has a "little box of affirmation cards" and goes on reading the day's selection.
Step two involves the application of her own serum, That J-Lo Glow Serum with Olive Complex, which she smothers all over her face and neck while listing its benefits. "Vitamins for the face," she says in the clip. "I like to think of it like taking my vitamins first thing in the morning."
---
That J-Lo Glow Serum with Olive Complex ($79) (opens in new tab) | JLo Beauty
Expect your skin to brighten, tighten and hydrate after using this triple-active serum for a few days
After letting the serum soak in and dry, the triple threat artist applies facial sunscreen using her fingers ("sunscreen is very important, it's been one of my beauty secrets since I was in my mid-teens, early twenties"). In the video, she uses That Big Screen Moisturizer with Broad Spectrum SPF 30 by JLo Beauty.
---
The final step of her clearly simple and speedy morning beauty routine involves the use of her best eye cream (specifically, the That Fresh Take Eye Cream).
"It's always nice to have a little extra moisture around certain places," she says while applying the product under her eyes and in-between her eyebrows. "It's going to be a beautiful day, I choose happiness!," she says before turning her camera off.
---
That Fresh Take Eye Cream ($48) (opens in new tab) | J-Lo Beauty
The product will mask the dark circles under your eyes while also improving the look of fine lines and wrinkles
In addition to her beauty-related commentary, Jennifer reminds fans about the importance of positive feedback and nice thoughts. She also makes it a point to note that, throughout the five-minute process, she tries not to look at her phone to really soak in the calm and energy of the day.
Clearly, there's much more than great products to Jennifer's always impeccable look, which she is adamant to point out involves absolutely no botox.
One more thing, J-Lo fans: please make sure not to tell the star that "she looks good for being 50." As her skincare routine demonstrates, anyone who puts that much effort into healthy skin will look remarkably awesome—no matter their age.
Anna Rahmanan is a New York-based writer and editor who covers news, entertainment, lifestyle, culture, food, travel and more. Read more of her work at annabenyehuda.com.