How To Banish Dark Circles Without Using Makeup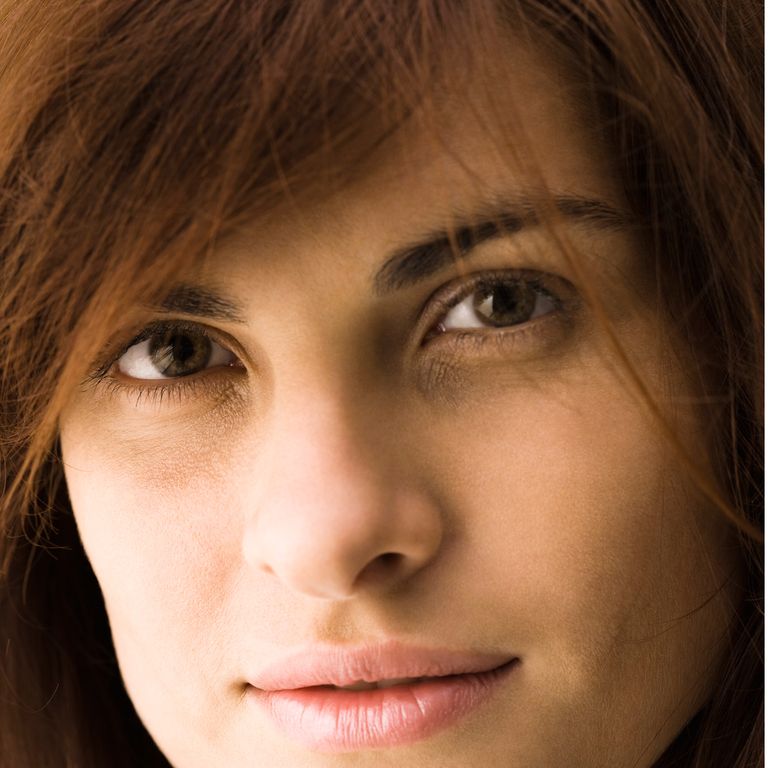 (Image credit: Rex Features (Shutterstock))
Say goodbye to tired looking eyes with these natural tips...
Dark circles under eyes are usually associated with tiredness, as reduced sleep results in poor circulation and more prominent blood vessels under the eyes. Although they can be a sign of fatigue, getting a good night's sleep won't necessarily banish them for good. There can be several reasons behind dark circles under eyes, including:
Genetics - these are the most common cause of under-eye circles. If you inherit thin or fair skin, the blood vessel supply to your eye area is more obvious.
Allergies - another key cause of dark circles under eyes, as they trigger the release of histamines in the body which swell the blood vessels.
Ageing - As we get older, our skin loses collagen and elasticity, and appears thinner, showing the blood vessels more prominently.
Not sure if it's your age or allergies at the root of the cause? Gently stretch the skin under your eyes - if the area becomes darker, the circles are probably due to ageing or genetics, but if it doesn't change, it may be your allergies. For allergy related dark circles, take an over-the counter antihistamine.
Assuming your dark circles are not an underlying health problem, there are many different ways to manage their appearance just through simple remedies and adapting your lifestyle.
Here are some simple steps on how to banish unwanted dark circles without having to reach for your concealer...
Eat Fresh Foods
Eating freshly prepared food rather than processed food can make a huge difference to your appearance. Foods containing herbs and spices are also great for you eyes, especially turmeric and ginger.
Limit Table Salt
Table salt is a manufactured form of sodium, so try swapping it for sea salt which is naturally occurring, and avoid eating excessive amounts in general. Salty foods can cause extreme bloating for your body on the whole, so a high salt diet will often lead to puffiness and dark circles as your body tries to retain water for your body
Cool Tea Bags
Although it may sounds like an old wives' tale or something you only see in films, applying chilled teabags to your eyes can actually help reduce the appearance of dark circles! The caffeine in tea shrinks blood vessels in the skin which decreases discolouration and puffiness. As well as this, tea also contains tannins which stimulate circulation and tightens the skin around your eyes.
Caffeinated Eye Creams
If you prefer a quicker solution to chilled tea bags, (or you want a product you can travel with), caffeinated eye creams work in a similar way. If you want to go one step further, try storing the product in your fridge for an extra cool and soothing cream that will be refreshing on your eye area when it's applied.
Stay Hydrated
Drink room temperature water or teas throughout the day. Keeping your body hydrated is the best thing you can do for your health and beauty regime overall. Drinking water with lemon added to it can also help to alleviate excessive adrenal stress which can contribute to dark circles.
Avoid Touching Your Eyes
Rubbing your eyes can cause irritation, as the friction caused from touching your eye can result in your skin pigmentation darkening. When you're applying moisturisers or eye creams make sure you use your ring finger as it's the weakest, so will be more gentle on the skin around your eye.
Elevate Your Head When Sleeping
Although a lack of sleep isn't necessarily the cause of dark shadows under the eye, re-jigging your snooze may help prevent them appearing in the morning. When you lie flat, fluid builds up under your eyes, so by elevating your head you're preventing this from happening - therefore reducing the appearance of eye bags and dark circles! Try sleeping with a few extra pillows so that the fluid can drain down away from your eye area.
Apply something cold to your eyes
If your blood vessels are inflammed, then applying something cold to the area can help reduce the appearance of undereye circles by constricting the capillaries. Use a cold compress, chilled teaspoon or good old cucumber slices to rid yourself of puffiness.
Cut down on alcohol and caffeine
Both alcohol and caffeine have dehydrating effects on the body. Dehyrdration causes the skin to become baggy and loose, emphasising dark circles under the eyes.
Pick a collagen building cream
As we age, skin loses collagen and thins, so it's a good idea to use an eye cream that helps restore your collagen levels. Look for a cream that contains retinoids - the vitamin A derivative increases collagen production and fades pigmentation. Click here for the best eye creams.