The Jo Malone London Marmalade Collection is here and it's utterly delicious
If you're looking to refresh your signature scent for summer, the new Jo Malone London Marmalade Collection is perfect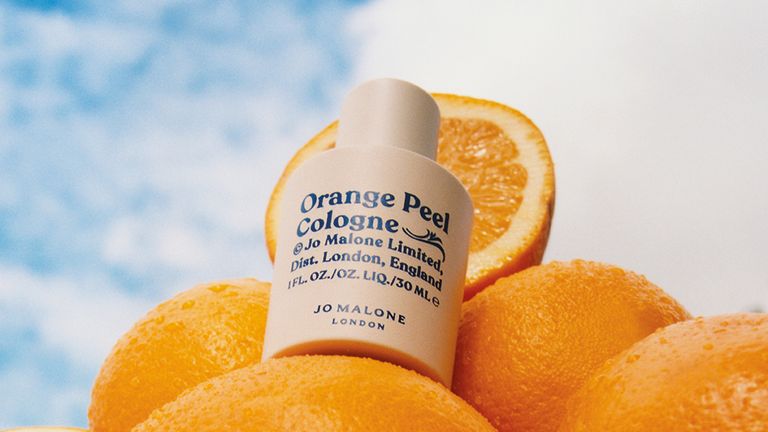 (Image credit: Jo Malone London)
Almost everybody has a favorite Jo Malone London scent, so diehard fans will be delighted that the brand has just dropped the annual British Collection, the Jo Malone London Marmalade collection. And yes, it's as mouth-watering as you'd expect.
The brand behind some of the best scented candles in the world, every year Jo Malone London treats us to a few highly-coveted, limited edition collections that perfume enthusiasts across the land rush to get their hands on. The packaging often breaks away from the iconic glass cuboid bottles we know and love ranging from last year's art-deco-inspired Christmas line to the more recent Blossoms Collection.
Featuring one of the most popular Jo Malone London fragrances alongside four other delicious new colognes, the Marmalade Collection could be straight out of a summertime picnic hamper. Think freshly peeled oranges, elderflower cordial, sharp rhubarb and more, housed in matte cream-and-blue bottles.
There are five scents to choose from: Rose Blush, Tangy Rhubarb, Orange Peel, Elderflower Cordial and big-time bestseller Blackberry & Bay—and there really is something for everyone.
Jo Malone London Orange Peel
Jo Malone London Orange Peel, $74/£55 for 30ml
Top note: orange peel
Middle note: orange bigarade
Heart note: cashmere wood
Rose Blush, for example, is fresh and delicate without the heady powderiness we often associate with rose scents. Meanwhile Orange Peel, at the risk of stating the obvious, smells just like a freshly cut orange, without being too sweet, and is perfect for the citrus fragrance fans out there.
Avoiding the sickly-sweet notes was in fact something the team at Jo Malone London had in mind from the get-go. "When you think about marmalade, you tend to think of something quite sugary, so the idea of creating elegant and wearable fragrances around it was hard to envision," Celine Roux, the brand's Global Head of Fragrance explained in a Q&A.
"But one day Marie [Salamagne, master perfumer] told me about a supplier in Scotland that made natural fruit flavorings for the food industry using a process that could potentially be adapted for fragrance."
She added, "I immediately thought that this might be the missing link that would allow us to create fruit-based fragrances with the kind of elegance and naturally we were after." And we're sure you'll agree when you manage to catch a whiff yourself, elegant is definitely the word for this collection.
Remember, this drop is limited edition, so these blanket-checked bottles won't be around for long. As the warmer weather creeps in, we say this is just what your fragrance wardrobe needs...