These new Vitamin C capsules are the secret to glowing skin all year round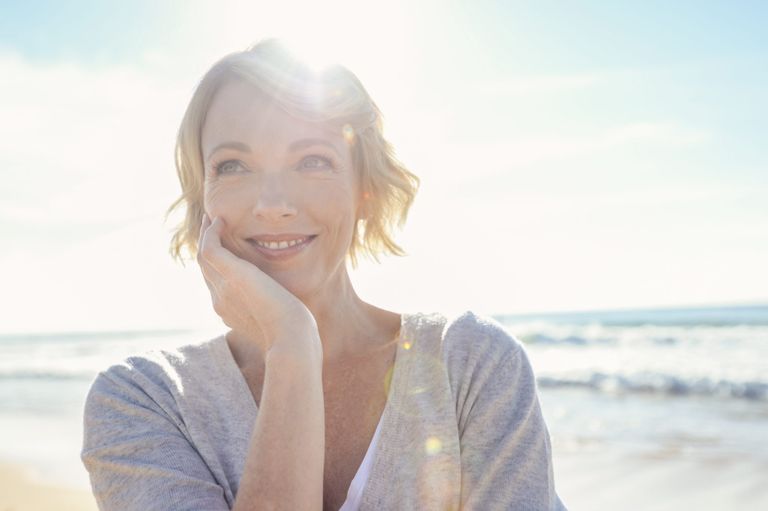 Everyone wants luminous, glowy skin, but achieving it is harder than it looks - until now.
When winter looms, dull skin might seem like another thing we just have to get used to aswindy and cold weather outside and humidity-depleting heaters indoors drain your skin from all its moisture. But what if you could keep your summer glow all year round?
Elizabeth Arden has launched a new serum - the first in a capsule - which combines two ingredients that will give your skin exactly what it needs to stay radiant even during winter months.
READ MORE: New No7 Foundation sells one every 13 seconds – and comes in at less than £20!
The brand first launched Ceramide Capsules in 1990, and introduced its award-winning Retinol Ceramide Capsules Line Erasing Night Serum last year. Now their new Vitamin C Ceramide Capsules Radiance Renewal Serum promises youthful glow by the pop.
They've combined Vitamin C and Ceramide to bring us the new dry oil serum, which makes skin visibly brighter, fights hyper-pigmentation, protects skin from free radical damage as well as supporting the skin's natural collagen and elastic matrix for firmer skin.
According to brand's test results, 97% of women saw a clinical reduction in the appearance of dark spots, whole 95% of women showed visibly brighter skin and 90% of women showed a clinical improvement in skin firmness and elasticity.
Vitamin C Ceramide Capsules Radiance Renewal Serum, 30 Capsules £42
Vitamin C Ceramide Capsules Radiance Renewal Serum, 60 Capsules £72
READ MORE: These five beauty products guarantee you youthful, glowing skin
As well as the powerful combination in the capsules, the Vitamin C used is 178x more potent than traditional Vitamin C, and it's also oil soluble rather than traditional water soluble for targeted delivery - which makes the skin more receptive to it.
Clary sage is another ingredient in the serum, to help soothe skin from the effects of environmental aggressors, as well as Vitamin E to protect skin against environmental aggressors and free radicals, and avocado, sunflower seed, and olive oils to moisturise the skin.
Being in single-dose capsules - which are also biodegradable - helps keep the active ingredients potent and fresh, and makes it easier to transport if you're travelling.
For best results, use morning and night in your face and décolletage as needed - just remember to follow up with a sunscreen in the daytime as vitamin C is sensitive to light and heat.