Jada Pinkett-Smith reveals her youthful skin is down to facial steaming - here's why
Prepare for facial steaming to make your skincare work harder, says Meghan Markle's facialist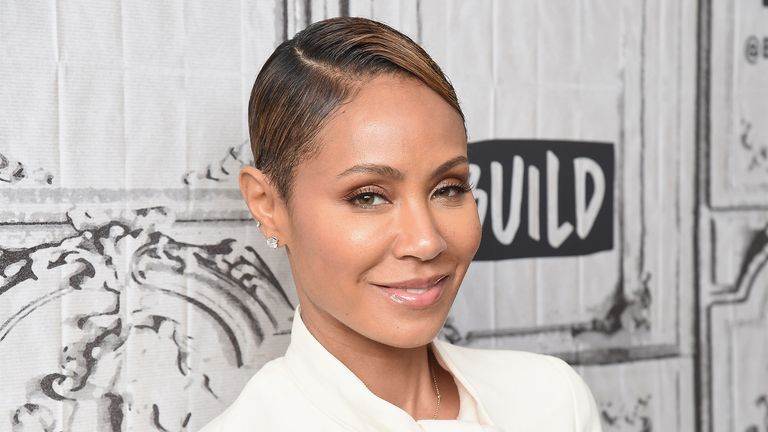 (Image credit: Getty Images/ NEW YORK, NEW YORK - JANUARY 22: Jada Pinkett Smith visits the Build Series to discuss the web TV talk show 'Red Table Talk' at Build Studio on January 22, 2019 in New York City. (Photo by Gary Gershoff/WireImage))
Jada Pinkett-Smith has revealed that facial steaming is the secret to skin that looks like it's won the lottery at age 49.
Wearing a sheet mask, *The Matrix* actress explained that she steams on average 3-4 times a week and swears by drinking nine small bottles of water daily to keep her skin glowing.
What is facial steaming?
Facial steaming basically involves using steam to remove toxins and to hydrate the skin.
While Jada recommends you "Boil water...pour it into a bowl...put your face over the bowl and throw a towel over your head. Sit under the towel for 1-2 minutes," most skincare experts would actually advise against this.
The reason being, you run the risk of overheating the skin and steaming for longer than you should.
That's where facial steamers step in. These machines heat water to 40°C - the sweet spot for softening pores and removing impurities. They then release a stream of ionised water molecules into the skin.
Google searches for facial steamers have risen to over 90,000 in 2020 as DIY at-home facials have become ever more intricate during the pandemic.
"Facial steaming raises your skin's temperature so that any dirt or sebum trapped inside pores can liquify, making it easier to remove," says Meghan Markle's facialist, Sarah Chapman.
Added to this, steam improves circulation, which, in turn, encourages fresh nutrients and oxygen to travel to the skin. It also increases hydration. "These nano-sized water particles carry moisture deep into the skin," adds Chapman.
In other words, facial steaming plays nicely alongside the best moisturisers for dry skin.
Plus the whole process means the skincare your apply afterwards will work harder.
By freeing up pores of any obstacles, ingredients can travel deeper into the skin for the type of well-rested glow you thought only a month-long stay at a spa could buy.
Fiona Embleton is a beauty writer who is now Acting Beauty Editor at Stylist. She is obsessed with Isabel Marant and cats.