This year's unexpectedly popular holiday destinations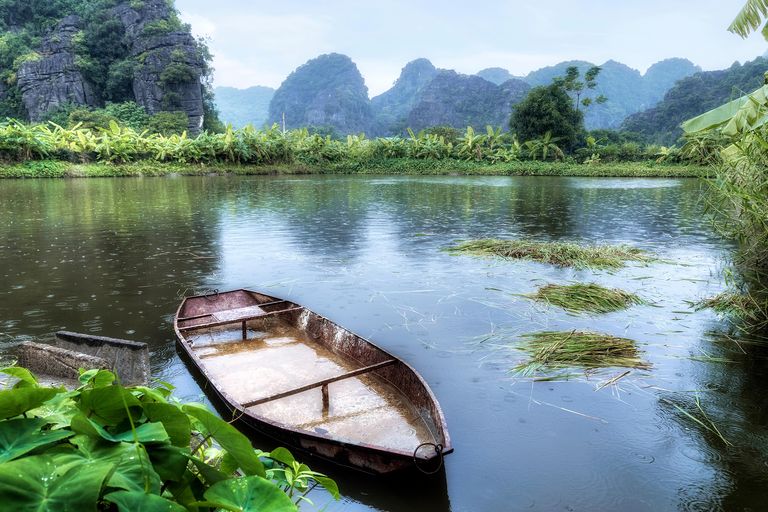 (Image credit: Alamy Stock Photo)
Getting off the beaten track is more enticing than ever before. Based on the up-and-coming destinations from 2018., here's where to book for an off-beat trip next year.
Research reveals that nearly half of global travellers (45%) want to be more adventurous in their choice of destination in 2019 than they were in 2018. This could explain the rise in travel to some of the world's lesser-known - and perhaps surprising - destinations.
Away from the hustle and bustle of the traditional attractions, the Philippines, Slovakia and Vietnam are just some of the countries that have seen a rise in travel to their lesser-visited villages and cities this year.
Thanks to data from Booking.com, we can reveal the top five unexpectedly popular travel destinations endorsed by travellers from Britain in 2018. If you're looking to book a trip, why not add one of these to your 2019 bucket list?
Nanterre, France
Eschewing the more popular districts in the French capital, travellers in 2018 have been opting for Nanterre in the western suburbs of Paris. A prime retail therapy destination, with Les Quatre Temps and Cint La Défense shopping centre, it's superb for a long weekend break – and you don't even have to fly.
Read more:No-fly holidays you'll want to book right now
Hop on the Eurostar then take the metro out from central Paris and check into one of the area's excellent hotels, such as the Pullman, with its sleek interiors and excellent cocktails. Top attractions include Bagatelle Park, Bois de Boulogne and Château de Malmaison, and the main Parisian sights are just a metro ride away, too.
Oslob, Philippines
An opportunity for swimming with whale sharks, gorgeous scenery and some of the Philippine's oldest ruins have turned this sleepy coastal town in south Cebu into an up-and-coming holiday destination. Oslob offers a great escape from urban Cebu City with its beaches, springs, waterfalls and even some Spanish-era architecture.
Read more:The best places to visit in 2019 - according to experts
Ninh Binh, Vietnam
A little-visited but truly spectacular area in northern Vietnam, Ninh Bin is on the up. Its azure river has karst rock formations, scattered with caves and topped with lush green foliage, and is a serene place for a slow cruise in a small boat. Summertime sees the landscape turn golden as the rice fields change colour in the burning sun.
Read more:Stunning hotels worth planning a trip around
Nitra, Slovakia
Situated at the foot of the Zobor Mountain in western Slovakia, Nitra is the country's oldest city. Home to historical monuments such as the Baroque Nitra castle, 14th-century St Emmeram's Cathedral and Nitra Synagogue. For panoramic views of the landscape, the Zobor 587-metre hill provides the perfect spot for a complete view of the city.
Read more:9 great European city breaks within 2 hours of the UK
Kaikoura, New Zealand
The picturesque coastal town of Kaikoura, a two-hour drive north of Christchurch on New Zealand's South Island, is the perfect base for wildlife lovers - and those partial to a spot of crayfish. Kaikoura is renowned for marine life: fur seals and dolphins frolic in the waters all year round and regular whale watching trips are on offer in the town. If you visit Kaikoura in winter, the mountains are covered with snow, adding an extra spot of drama to the already beautiful landscape.
Read more:The best places to visit for summer sun in 2019
The data analysts at Booking.com compared year-over-year international bookings between 2016-17 and 2017-18, from September to August. The selection is based on the most appealing destinations for Great Britain, with the highest year-on-year increase. To be included, it had to be booked at least 10,000 times in the past year.