This pretty Italian village is selling houses for just one euro each and we're seriously tempted
Early retirement? Yes please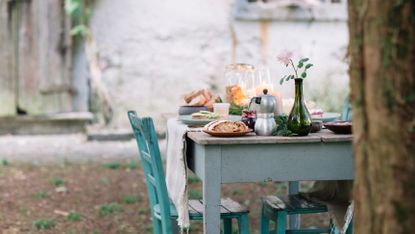 (Image credit: Westend61/Getty Images)
If you've scanned our unique Christmas gifts list and are still struggling to find the perfect present for your loved one, we may have just found the best Christmas present, ever.
Castropignano, an idyllic Italian village set in the rolling hills of central Italy is selling houses, starting at a miraculous one euro each. The village currently has a population of around 900 residents and boasts a medieval castle, as well as being perfectly placed to reach both the east and west coasts of Italy.
How do I buy a €1 euro house?
The trend for selling €1 euro houses is not a new one, since 2018 a host of depopulated towns and villages throughout Italy have been auctioning off houses for tiny prices through the One Euro House Scheme, in a bid to bring life back into these emptying regions.
Castropignano's mayor Nicola Scapillati announced last month that officials in the region would be giving away homes in the village for a nominal fee of just one euro.
"I welcome anyone who would like to purchase a new home here to email me directly (nicola.scapillati[AT]me.com) with a detailed plan of how they intend to restyle and what they would like to do with the property – make it a home, B&B, store or artisan shop."
"We've got nothing grand to offer except peacefulness, silence, pristine nature, oxygen-rich air, great views and fantastic food, ideal to detox from the daily stress," Scapillati told CNN.
After the unprecedented events of the past year, it makes sense that people are seriously considering their long-term life plans, aims and ambitions, so why not make a bid? The fresh country air of Italy could be exactly what you've been waiting for.
Lydia is woman&home's Lifestyle News Editor and a freelance travel writer. Day-to-day she manages an international team of nine news writers and oversees all news content on woman&home.com. Her travel writing has been published in BBC Good Food, Oh magazine, Harper's Bazaar, Town&Country, ELLE, MailOnline, Woman, and woman&home.