8 Incredible Things To Do In South Africa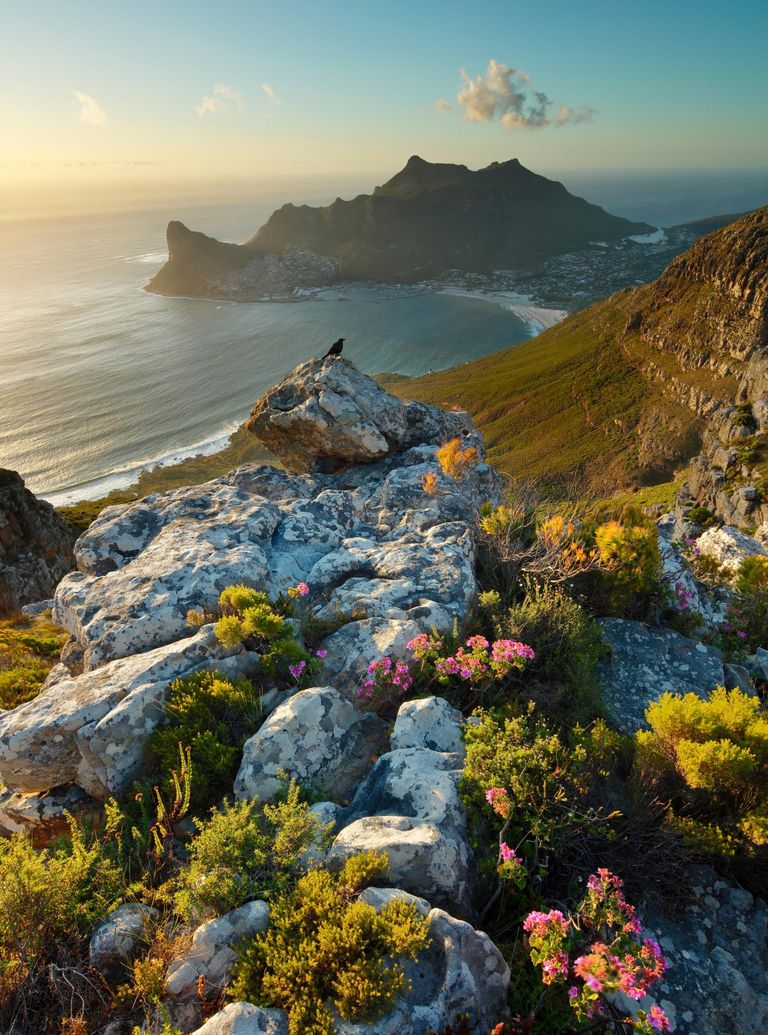 (Image credit: Alamy Stock Photo)
Paddle with penguins, bathe on unspoilt beaches, and sip world-class wines: just a few amazing things to do on your South Africa holiday...
1. Soak up the view from Table Mountain
Take the cable car up Table Mountain, or hike your own way to the top - either way, you'll be rewarded with amazing views of the city and South Africa's wild and wonderful coastline.
Want to see the mountain itself from above? Book our exclusive Woman & Home 11-day South Africa holiday before 31 Dec 2017 to receive a free helicopter tour of the city!
2. Seek out deserted beaches... and lots of zebras
With its crowd-free beaches, dramatic coastal scenery and colourful wildlife (zebras, ostriches, baboons and more), the Cape Peninsula makes for a breath-taking road trip.
Just another zebra on the Cape Peninsula (Alamy)
Don't miss the Cape of Good Hope, home of one of South Africa's most famous beaches.
3. Take a trip to Robben Island
Tour Robben Island with a former inmate (Alamy)
Nelson Mandela was incarcerated on Robben Island for 18 years, a maximum-security jail for political prisoners. Today, former inmates offer guided tours of the prison island (which closed in the 1990s), including a visit to Mandela's cell.
4. Go whale watching
From August to November, the small town of Hermanus becomes a whale watching hotspot, with southern right whales flocking to the area to breed and mate.
Say hello to a southern right whale (Alamy)
Though you can often see them from the cliffs of Hermanus (ideal for whale watchers who don't have great sea legs), you'll get really up-close on the popular boat trips that depart from the harbour.
Our exclusive 11-day South Africa holiday includes many of these experiences - and more! See the details
5. Sample the fruits of the Winelands
If you've got a taste for South African wine (and let's face it, who doesn't?), make a pilgrimage to Stellenbosch - the home of many award-winning vineyards. Most open their doors to thirsty visitors - offering vineyard tours, tastings, and the chance to buy their vintages at bargain prices.
Drink your way around the vineyards of Stellenbosch (Alamy)
Better yet, most will organise shipping home - so you don't have to worry about squeezing them into your suitcase!
6. Meet the penguins of Dyer Island
Dyer Island, a short trip from Gansbaai on the mainland, is a haven for sea birds - 900 pairs of breeding African penguins make their nests on this rocky isle, while endangered roseate terns and petrels swoop in the skies overhead.
Heaven for wildlife watchers - and hungry sharks (Alamy)
The waters around Dyer Island are home to seals and great white sharks too - so a trip here is always jam-packed with incredible wildlife encounters.
7. Shopping in Cape Town
Mixing African prints and fabrics with European-inspired designs, South Africa's clothing and interior design shops hold some truly unique treasures. If you're looking to add a few one-off pieces to your wardrobe or interiors, head to Cape Town's Green Market Square and Kloof Street on your South Africa holiday.
Find one-offs in the arty Woodstock district (Alamy)
Woodstock - a short cab ride away from the city centre - also has a fantastic crop of designer boutiques, street food stalls and vintage fashion shops.
8. Go on safari
Whether you choose South Africa's famous Kruger National Park, or a smaller private reserve like Amakhala (in the Eastern Cape), South African safaris are always unforgettable.
Get up-close with elephants (Alamy)
Lions, elephants, rhinos and leopards roam these plains - as well as buffaloes, cheetahs, and oodles of zebras and giraffes.