This town is the UK's most popular staycation destination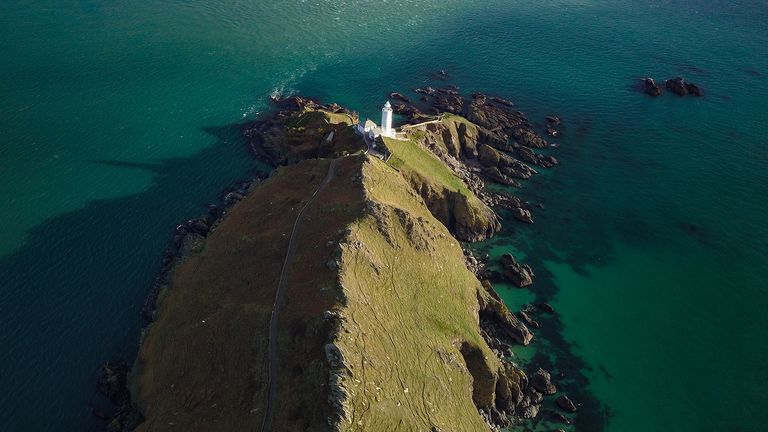 A new survey has revealed the UK's best staycation destination, as well as evidence that Brexit is changing people's holiday plans.
The Staycation Index by Sykes Holiday Cottages has revealed that Yorkshire seaside town Whitby is the UK's most popular destinations for holidays at home this year. Sitting on the River Esk, Whitby is famous for its crumbling abbey ruins overlooking the ocean, and its proximity to the likes of North York Moors National Park makes it a fantastic location for a summer break.
The survey looked at Sykes' booking data from the last few years, as well as using supplementary data from a poll of 2,000 adults by OnePoll from December 2018.
More like this: 25 of the best staycation destinations in Britain
It also revealed that Salcombe and Dartmouth in Devon were also highly popular destinations for staycationing, and that the Cotswolds has seen one of the biggest increases in bookings year on year.
Sykes Holiday Cottages found that 50% of people plan to spend their main summer holiday in the UK this year, too. Graham Donoghue, the company's CEO, said: "A growing awareness of the environment, warmer weather in the summer months, and the current Brexit related uncertainty are all factors which are shaping our preference for UK breaks – a trend that's set to stay."
More like this: Planning a staycation? This is Britain's best beach
With the environment at the forefront of many travellers' minds thanks to the likes of Netflix's One Planet, in which David Attenborough shows the devastating effect of our presence on the world's natural habitats, 33% said that they were trying to be greener by staying here for their 2019 summer holiday.
A third of people also said they take their pet on holiday, so demand for dog-friendly accommodation is on the rise. Check out our favourite pet-friendly hotels here.
It seems Brits are content with exploring everything the UK has to offer, as 44% said there's no need to go abroad when the UK has enough beautiful destinations of its own. We'd be inclined to agree, especially with stunning countryside escapes like these.
Planning a staycation? Here's your reading list for the long weekend:
Britain's best family festivals 2019
TripAdvisor awards: the top destinations in the UK
Forget glamping: it's all about van life with theses luxury campers
Where to stay on the Isles of Scilly