Drew Barrymore explains why she's never had plastic surgery
'Things are going to go south, and it's OK.'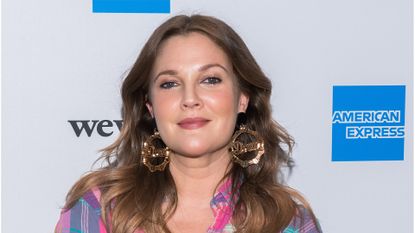 (Image credit: Mike Pont / Getty Images)
Drew Barrymore has opened up about plastic surgery and why she's embracing a natural approach to ageing.
Bucking the trend for Hollywood actresses to get injectable fillers or invasive facial 'tweakments' to hold back the years, right now 45-year-old Barrymore is relying on the power of makeup for a youthful glow. Especially her own cosmetics line Flower Beauty, which she founded in 2013.
"I've never done anything to my face and I would like to try not to," the mom of two said during an episode of her talk show, The Drew Barrymore Show. "Never say never," she added.
More from woman&home:
Best mascara (opens in new tab) – lengthen, define and volumise your lashes with our favourite formulas
Best eye cream (opens in new tab): our favourite formulas for every skin type
The best hair dryer (opens in new tab) for a professional blowout at home
Barrymore went on to say that she was reluctant to start experimenting with cosmetic treatments as it could be a slippery slope that would ultimately alter her natural appearance. "The thing that I do care about and I do feel is still relevant to my life is the face. I know myself. I'm a highly addictive person. I do one injection, I'm going to look like Jocelyn Wildenstein by Friday," she said.
"I think because I'm so rebellious that I saw all of that pressure and I saw all of those women torturing themselves to look a certain way and I thought, 'You miserable people.' I just never wanted to be afraid of what life would do to me. I probably went to too many opposite extremes. Now I'm boring and safe and healthy," Barrymore continued.
"We're going to age, things are going to go south, and it's OK, it's a part of life. I feel more human and more vulnerable every year of my life but I also know how to appreciate every year more and more too."
Wise words indeed.
Fiona Embleton is a beauty writer who is now Acting Beauty Editor at Stylist. She is obsessed with Isabel Marant and cats.