Dr Pimple Popper just launched her first-ever face mask to fight acne
Maskne? What maskne?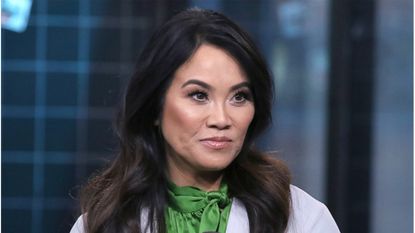 (Image credit: Jim Spellman/Getty Images)
She's known for her no-holds barred Instagram posts of giant puss-filled pimples and now Dr Sandra Lee, AKA Dr Pimple Popper's new face mask - SLMD Clear Out Mask - has dropped.
Rich in sulphur, salicylic acid and zinc oxide, the Clear Out Mask is a multitasking marvel. It gently exfoliates and banishes acne-causing bacteria while still respecting the skin's moisture levels. Its star ingredient is undeniably sulphur, which Dr Lee has dubbed a "powerhouse" ingredient in the fight against acne. In a video posted on the SLMD Skincare website, she says:
"It helps stop the growth of bacteria on the skin's surface while exfoliating and shedding dead skin cells."
More from woman&home.com:
Best mascara (opens in new tab) – lengthen, define and volumize your lashes with our favorite formulas
Best eye cream (opens in new tab): our favourite formulas for every skin type
Best foundation (opens in new tab): our favourite formulas for all skin types
The mask's creamy consistency should be applied to clean skin in an even layer for 15-20 minutes before being rinsed off, per Dr Lee's instructions. Use two to three times a week depending on your skin's issues and tolerance.
A recent piece published in the Journal of the American Academy of Dermatology reported that at least 83 percent of health care workers in Hubei, China, suffered skin problems on the face due to wearing PPE. Elsewhere in the world there are reports of an increase in acne flare-ups in those of of us working outside of healthcare due to mask wearing (check out our edit of the best reusable face masks (opens in new tab)).
Referring to the painful pimples and acne breakouts caused by wearing face masks, Dr Lee has previously said in a TikTok video, "maskne is down to occlusion from a mask.
"You're sweating under there, if you have a propensity to develop oily skin, that can actually make things worse and it's easier to have clogged pores. Blackheads and whiteheads form and a breakout ensues."
Given the uptick of maskne, this blemish-fighting mask is a welcome addition to the SLMD Skincare range. And if those Dr Pimple Popper posts have taught us anything, it's that this woman is equipped to tackle any issue skin throws at her.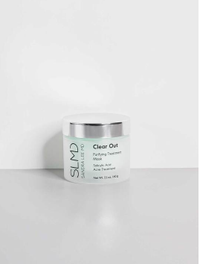 (opens in new tab)
Fiona Embleton is a beauty writer who is now Acting Beauty Editor at Stylist. She is obsessed with Isabel Marant and cats.