Farmer's Almanac has released its summer weather report including what the weather will be like on July 4!
You might want to start planning your summer garden parties now!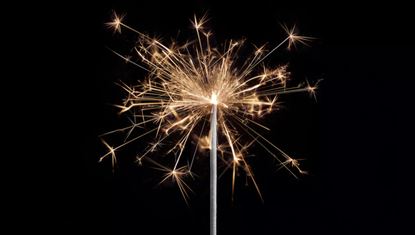 (Image credit: Getty Images)
According to the Farmer's Almanac, it's going to be a very hot summer in the United States—starting off with a picnic-perfect July 4.
"No question about it: This summer weather is going to be remembered as a hot one nationwide," reports the Farmer's Almanac (opens in new tab). Even more specifically, the compendium predicts that folks in New England and around the Great Lakes will be the only ones enjoying "seasonably warm" weather (as opposed to scorching hot), given a "wave of unseasonably cool air that arrived in September." You might therefore want to start planning your summer garden party right about now.
The Farmer's Almanac goes into even more detail about specific weather patterns as summer approaches.
"The transition from spring to summer will be stormy in many areas of the United States," reads the compendium's predictions, reminding all that the summer solstice will officially happen on June 21 at 5:14am EST. "Especially along the East Coast and Great Lakes regions, [...] we are predicting some big thunderstorms."
During the "Dog Days of Summer," "most of the nation will experience brutally hot conditions." That would be the middle to late part of July, when plenty of destinations within the U.S. will have to contend with temperatures in the high 90s and, perhaps, some triple-digit days.
Given that, according to Hellenistic astrology, the sultriest days of the season are connected to drought, sudden thunderstorms, extreme heat, and bad luck—please make sure to have all your affairs in order and working air conditioning systems by mid-July.
Those hoping for a respite from the heat in August should be advised that it will continue to be incredibly hot over the central and western states until mid-month. After that, temperatures will start dropping.
Unfortunately, the Farmer's Almanac also predicts a lack of relief in areas dealing with drought conditions. "Precipitation will [be] below average over the Northeast," the outlet reports, also mentioning that the seasonal monsoon rains over the Desert Southwest won't be as potent as usual. "The Pacific States will be unusually dry as will much of the Southwest." The middle of the country, on the other hand, can expect normal summer precipitations while the Southeast will be wetter than usual.
To put it simply: it's about to get very hot out there so you might want to brush up on your outdoor entertaining techniques, including canapé recipes that are sure to impress your guests.
Anna Rahmanan is a New York-based writer and editor who covers culture, entertainment, food, fashion and travel news. Anna's words have appeared on Time Out New York, the Huffington Post, Fortune, Forbes, Us Weekly, Bon Appetit and Brooklyn Magazine, among other outlets.