Weekly horoscope: Monday 7th June—Sunday 13th June
Curious to know what the week has in store for you?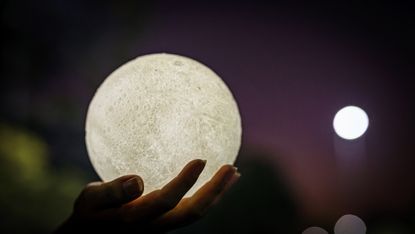 (Image credit: Getty Images)
Read your weekly horoscope from expert astrologer Sally Morgan, and discover what's in store for the week ahead...
Our weekly horoscope will help you plan your next seven days with our astrological updates. Our resident world-class psychic astrologer forecasts for every star sign on love, family, career and more. So check back weekly for our free forecast!
Weekly horoscope, Monday 7th June—Sunday 13th June
Weekly Horoscope: Aries
Address any past worries, as it is important to take a look at your relationships and ask are they healthy or not.
Weekly Horoscope: Taurus
Protect and develop what you already have, as this will lead to a promotion. You may have to reach out and conquer.
Weekly Horoscope: Gemini
You may not even be aware outside energies have a huge effect on you. Take a walk in the country or go for a swim in the sea.
Weekly Horoscope: Cancer
Just because someone wants you to do something doesn't mean you have to. Freedom is the operative word.
Weekly Horoscope: Leo
Try to understand what others are saying, as someone close does not know where they stand, and you don't know either.
Weekly Horoscope: Virgo
You can manifest anything you want. Believe in yourself. Trust everything is going to work out one way or another.
Weekly Horoscope: Libra
You tend to dream about the future and forget the present. Change by starting anew. Also, eat healthy food and exercise.
Weekly Horoscope: Scorpio
You're able to achieve a good balance between your spiritual and physical worlds. This is a productive time for you.
Weekly Horoscope: Sagittarius
You tend to get so excited you charge ahead without thinking too much about the consequences. Consider all of the options.
Weekly Horoscope: Capricorn
Enlist the help of a friend to make decisions. You'll find some of the things holding you back in your life have been lifted.
Weekly Horoscope: Aquarius
You'll benefit from some alone time to help you get your mind together. Try to eliminate sources of frustration.
Weekly Horoscope: Pisces
Understand why you feel a bit strange about someone. Get to the root of it and you'll take a giant step in trusting each other.
Sally Morgan is Britain's best-loved psychic. She was just four when she reportedly saw her first spirit and since then has developed her skills to be one of the top 5 psychics in the UK. She even read for Princess Diana for four years.