Weekly horoscope: Monday 3rd May - Sunday 9th May
Curious to know what the week has in store for you?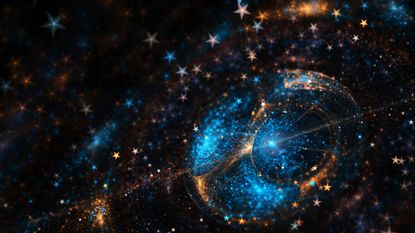 (Image credit: Getty Images)
Read your weekly horoscope from expert astrologer Sally Morgan, and discover what's in store for the week ahead...
Our weekly horoscope will help you plan your next seven days with our astrological updates. Our resident world-class psychic astrologer forecasts for every star sign on love, family, career and more. So check back weekly for our free forecast!
Weekly horoscope, Monday 3rd May - Sunday 9th May
Weekly Horoscope: Aries
Receiving recognition for your professional or public contributions will be very gratifying.
Weekly Horoscope: Taurus
Don't chase the person you're drawn to. Sending numerous texts could work against you. Let them come to you.
Weekly Horoscope: Gemini
Treat yourself to something nice, maybe from the local bakery, or a new bag. You are cultured and look smart at all times.
Weekly Horoscope: Cancer
You think about adopting a pet after seeing a local rescue centre ad. Cats are more independent than dogs, no walking required.
Weekly Horoscope: Leo
If you're single and want to ask someone out on a date, it may be worth buying flowers so they know you're serious.
Weekly Horoscope: Virgo
Are you trying to sell a kitchen appliance? If so, try putting a picture online. That way you'll reach a greater audience.
Weekly Horoscope: Libra
You might be booking tickets to the cinema when they open. Make a note of something important you want to do.
Weekly Horoscope: Scorpio
You're feeling misunderstood, especially when managers above you dismiss your views. Start looking elsewhere.
Weekly Horoscope: Sagittarius
It seems nothing's going right. You lose your keys, the car won't start, the traffic lights are on red. Take a deep breath.
Weekly Horoscope: Capricorn
A family member comes to you for advice. As you have a rational head on your shoulders, you are the best person to help them.
Weekly Horoscope: Aquarius
Doing some work on your garden? Research things you need. You might be landscaping or making a seating or barbecue area.
Weekly Horoscope: Pisces
Sometimes things don't fall into place. You have worked hard for all you have accomplished and built a great reputation.
Sally Morgan is Britain's best-loved psychic. She was just four when she reportedly saw her first spirit and since then has developed her skills to be one of the top 5 psychics in the UK. She even read for Princess Diana for four years.