Weekly horoscope: Monday 28th June—Sunday 4th July
Curious to know what the week has in store for you?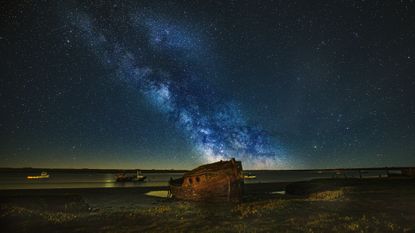 (Image credit: Getty Images)
Read your weekly horoscope from expert astrologer Sally Morgan, and discover what's in store for the week ahead...
Our weekly horoscope will help you plan your next seven days with our astrological updates. Our resident world-class psychic astrologer forecasts for every star sign on love, family, career and more. So check back weekly for our free forecast!
Weekly horoscope, Monday 28th June—Sunday 4th July
Weekly Horoscope: Aries
Feeling anxious about whether to speak first at a planning meeting? Ease in slowly and clearly signal your intentions.
Weekly Horoscope: Taurus
There are strong forces outside your own trying their hardest to manipulate your thinking. Listen to your intuition.
Weekly Horoscope: Gemini
Nothing can stop you reaching relationship goals. A deep sensuality lies within. Single? A new love is arriving.
Weekly Horoscope: Cancer
Concentrate on your tasks to get ahead of the game before looking at social time. You'll need to be insistent.
Weekly Horoscope: Leo
Visualise the qualities you're looking for in a partner, a look you prefer, an open and loving soul connection.
Weekly Horoscope: Virgo
After an exhausting time, have a soak in the tub. Imagine yourself floating in the ocean, bringing a peaceful feeling to mind.
Weekly Horoscope: Libra
Some believe we choose the experiences we'll learn from the most. Look at every situation with love in your heart.
Weekly Horoscope: Scorpio
Friends are surprised by your fun nature. Be careful with your words and people will react in a more generous way.
Weekly Horoscope: Sagittarius
You may be hoping for a sign you're on the right path. The more flexible you are, the easier your path will become.
Weekly Horoscope: Capricorn
Your grounded, quiet strength brings love. Your commitment to a peaceful life inspires a lover to be more imaginative.
Weekly Horoscope: Aquarius
Personal transformation can be difficult. Look at life as a new beginning, a new day or a chance to start afresh.
Weekly Horoscope: Pisces
You underestimate yourself when you can provide your own feeling of refuge from the world. Find that feeling within.
Sally Morgan is Britain's best-loved psychic. She was just four when she reportedly saw her first spirit and since then has developed her skills to be one of the top 5 psychics in the UK. She even read for Princess Diana for four years.