Weekly horoscope: Monday 21st June—Sunday 27th June
Curious to know what the week has in store for you?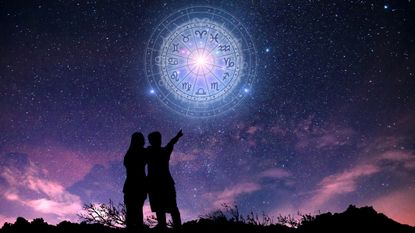 (Image credit: Getty Images)
Read your weekly horoscope from expert astrologer Sally Morgan, and discover what's in store for the week ahead...
Our weekly horoscope will help you plan your next seven days with our astrological updates. Our resident world-class psychic astrologer forecasts for every star sign on love, family, career and more. So check back weekly for our free forecast!
Weekly horoscope, Monday 21st June—Sunday 27th June
Weekly Horoscope: Aries
Communication in your relationship is leading to signs of commitment. Start looking at subtle ways to move forward.
Weekly Horoscope: Taurus
You are about to start an exciting journey. You can feel your energy is lifting as you begin to plan for all sorts of adventures.
Weekly Horoscope: Gemini
You're feeling in a creative mood, which will reinforce a need to embrace life. Your work/life balance will be your biggest issue.
Weekly Horoscope: Cancer
Everyone's looking to you to settle a situation that's been getting out of control. Gossip around you is not worth listening to!
Weekly Horoscope: Leo
A sense of purpose will help you move forward. Sunset strolls and romantic picnics will see you enjoy the best things in life.
Weekly Horoscope: Virgo
Are you proud of your achievements? Are you head-over-heels in love? Here's a reminder it's amazing to be you!
Weekly Horoscope: Libra
A creative idea could benefit from your undivided attention. An opening is coming up to get a project started again.
Weekly Horoscope: Scorpio
You have an ally in your work situation, where you might have thought you had an enemy—there is also a romantic spark.
Weekly Horoscope: Sagittarius
Romance is on your mind so, if you're attached, plan a weekend away. If you're single be prepared for someone new.
Weekly Horoscope: Capricorn
You're feeling happy, let emotions flow. Let your partner or friends see you for who you are and relationships will grow.
Weekly Horoscope: Aquarius
Monitor what you say, as you may come off as irritable when it is someone else's behaviour that has disturbed you to the core.
Weekly Horoscope: Pisces
Prepare for change, but you might have to wait for the results. Keep working towards your goal, it's a testament to yourself.
Sally Morgan is Britain's best-loved psychic. She was just four when she reportedly saw her first spirit and since then has developed her skills to be one of the top 5 psychics in the UK. She even read for Princess Diana for four years.