We can finally take a breath now that Mercury has entered Cancer
Time to tune into our emotions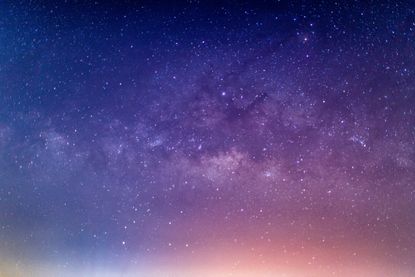 (Image credit: Getty)
Mercury has officially left the chatty sign of Gemini and has now entered Cancer. Don't panic though, while Mercury Retrograde usually brings chaos, we still have a couple of months before another one occurs. Instead, we can expect a period of sentimentality now that the planet of communication has transitioned into this caring water sign.
It seems as if the planets are constantly shifting or going through some astrological change this summer. Mercury Retrograde brought us on an emotional rollercoaster, and while Jupiter Retrograde may have us constantly checking our weekly horoscope, it seems as if July is bringing us more peace, for now.
From now until July 27, you may find yourself honing in on intuition and emotional-based responses. Cancer leans more on emotions than logic, which may make spoken words a little more difficult for the time being. This may be a sign for you to speak from the heart and express your emotions, rather than plan out everything you want to say.
How will Mercury in Cancer affect us?
Essentially, things are about to get more serious and you'll probably feel like taking stock and having a break.
Since we are shifting from an extroverted and social sign into an introverted and intuitive sign, we may find that we are communicating more from the heart (where our emotions and mind meet one another easier), according to astrologist Stephanie Powell.
This can manifest in a few ways. "For some, it may be easier to speak directly about their feelings, but Cancer is a zodiac sign that's known for its passive-aggressive tendencies. This can also mean that people are more likely to assume others know how they feel, rather than speaking up directly," says Powell.
One big takeaway from this period is to "champion your feelings." Stephanie warns that taking this personally can become all too easy, so instead of assuming others know how you feel, "use your words and let your emotions be your guide."
Is Mercury in Cancer a good thing?
Mercury is considered a ruling planet for Earth signs, which is good news for us because when placed in the watery emotions of Cancer, it helps bring stability and groundedness, according to Vedic Astrology.
Every planet also moves at a different pace, so while Mercury tends to shift into a new planet every few weeks, planets like Jupiter, Saturn, Uranus, Neptune, and Pluto move at a slower pace changing anywhere from one year to up to 30 years. Since Mercury represents our moods and relationships, it might explain why those aspects of our lives shift every so often.
For now, we can enjoy the calming tide of Cancer as after July 27, Mercury will make a "dramatic turn into attention-seeking Leo!" warns Stephanie.
Rylee is a U.S. news writer who previously worked for woman&home and My Imperfect Life covering lifestyle, celebrity, and fashion news. Before joining woman&home and My Imperfect Life, Rylee studied journalism at Hofstra University where she explored her interests in world politics and magazine writing. From there, she dabbled in freelance writing covering fashion and beauty e-commerce for outlets such as the TODAY show, American Spa Magazine, First for Women, and Woman's World.