VIDEO: 10 Things Ruth Langsford And Eamonn Holmes Would Tell Their Younger Selves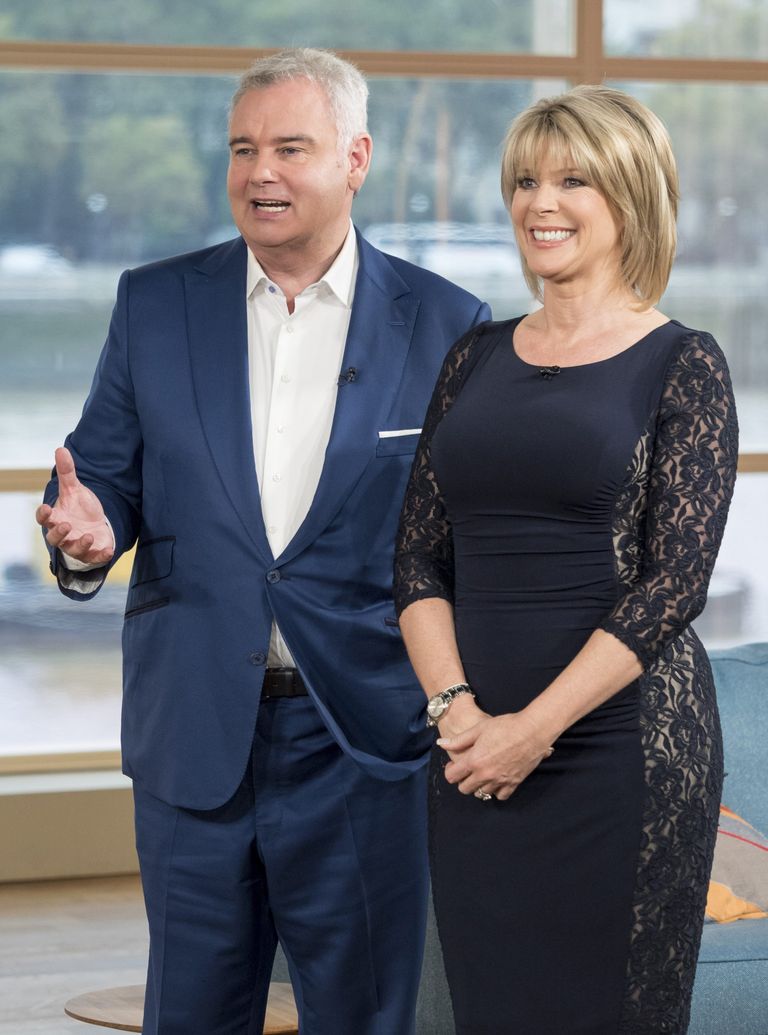 Within minutes of meeting on- and off-screen duo Ruth Langsford, 56, and Eamonn Holmes, 57, at our January cover shoot, it becomes clear that what you see is what you get. "I think that's why people enjoy watching us," Ruth says. "It's because we're real and we bicker like all couples do - and that's not easy to hide on TV!"
The pair present ITV's This Morning every Friday and during school holidays, as well as Channel 5's How the Other Half Lives, which returns for a Christmas special and a third series in 2017. Ruth is also a panellist on ITV's Loose Women. They now live in Weybridge, Surrey, with their son, Jack, 14, and their rescue dog, Maggie, and Eamonn also has three grown-up children, Declan, Rebecca and Niall, from his first marriage.
So what would the successful duo tell their younger selves? For Ruth, it's all about being braver and not shying away from a challenge. "Say yes to things. Have adventures. Have some excitement," she says. We couldn't agree more! She also wishes she'd been a little more liberal with the sun cream - don't we all! "You don't believe now that you'll ever have wrinkles, but believe me, you will!", she says.
As for Eamonn, one of the key life lessons he's learnt is that love is the most important thing in life. He says: "Whether it's with a person, an object, or a work of art - embrace love. Whatever it is, enjoy it." And what does he owe his success to? "The harder you work, the luckier you get. Work and luck - the two things are connected," he says.
For the full cover interview with Ruth and Eamonn, pick up a copy of the January issue of woman&home, on sale Thursday 2 December.
Video