Spring's Must-Have Fabrics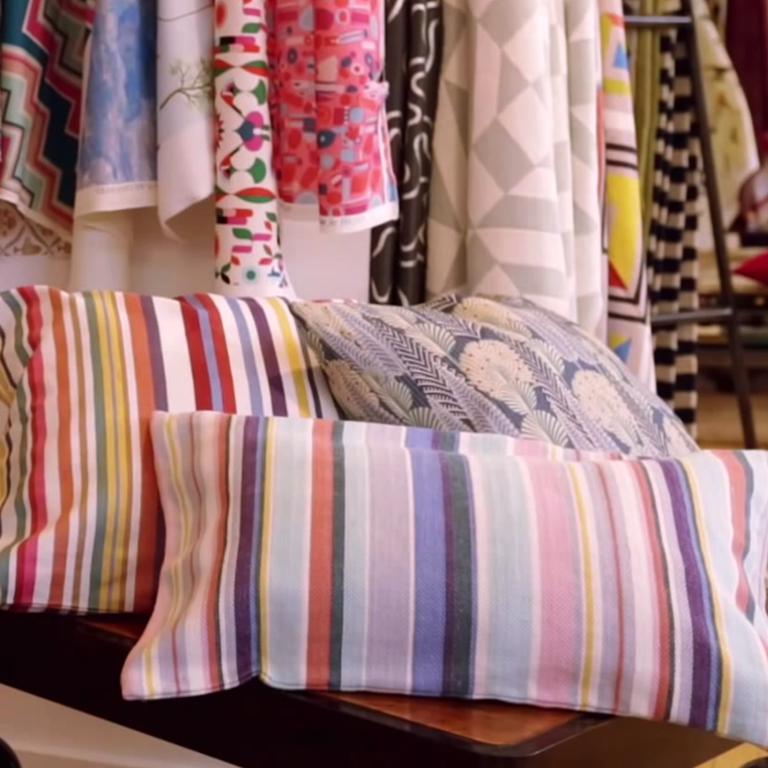 Heal's is returning to its roots with the launch of a new fabric collection - its first in almost forty years.
The company had a long history of fabric designs. In the 1950s it had championed emerging designers such as Lucienne Day, Zandra Rhodes and Barbara Brown but by the 1970s, it stopped carrying its own fabric line. Now Heal's is once again launching an own-brand fabric collection - and is still sticking to the same ethos of nurturing creative talent.
"We are putting our mark back on the fabric industry by working with young designers as well as industry names and really bringing to the market an interesting collection," says Heal's Head of Fabric Pia Benham.
As it did in the 1950s and 60s, Heal's is bringing on board young, up-and coming designers as well as established ones - according to Pia, the key criteria or selection people to work with was "to bring in innovative design as well as being inspired by our past."
So, for example, Top Brass 2, a 1963 Pop Art-style medal design by Zhandra Rhodes, inspired by a David Hockney painting and now reinterpreted in the designer's signature pink colour way, features alongside Peacock Flower, a geometric take on peacocks and flowers by young French illustrator Malika Favre, Cloud, a dreamy cloud study by painter Emily Patrick and Stripe, Paul Vogel's trademark stripes, revisited in this season's trendy colours.
With such a wide range of designers, inspiration came from far and wide: fabric archives but also decorative arts, nature, fine arts, with Cressida Bell's delightful trees, which hark back to the work of Eric Ravilious and Edward Bawden, and even jewellery - Ottilie Stevenson looked at the striking shapes and lines created by the gold chain links in Art Deco necklaces for her crisp, boldly-hued ZigZag pattern.
The end result is a vibrant collection full of joyful, bold, eclectic designs that will brighten up your home. All fabrics are priced at £45 per metre. For more details, see www.heals.co.uk