Will Prince Andrew and Sarah Ferguson sit together at Eugenie's wedding?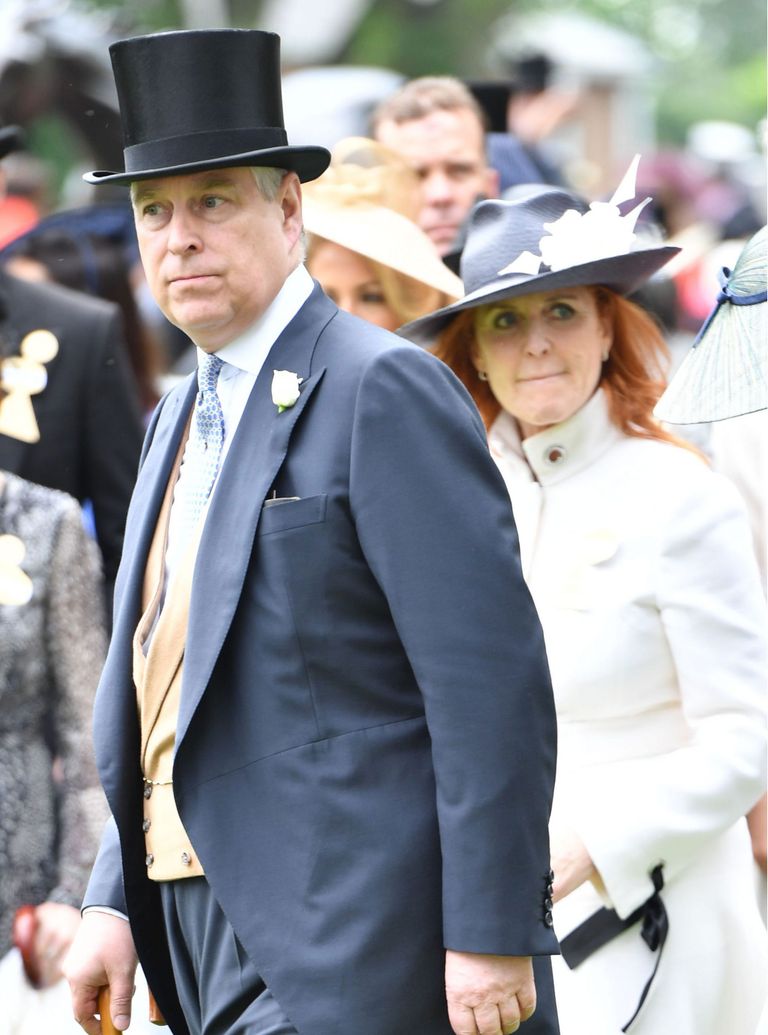 There has been speculation regarding whether the ex-royal couple will unite on their daughter's big day.
Prince Andrew and Sarah Ferguson sat separately at the Duke and Duchess of Sussex's wedding due to royal protocol, but could Eugenie's wedding see them together again?
Princess Eugenie, 28, is set to marry Jack Brooksbank on 12th October this year. Her father will walk her down the aisle, and it is thought that her older sister Beatrice will be her Maid of Honour.
At Prince Harry and Meghan Markle's wedding, Prince Andrew sat with the Duke and Duchess of Cornwall, the Duchess of Cambridge and his daughters. Sarah Ferguson arrived separately from the family.
Although Prince Andrew and Sarah Ferguson divorced over 20 years ago, they have remained close while co-parenting their daughters. The family are said to be very close and see each other at least once every two weeks.
Last year, the Duchess of York spoke to Hello! about just how close the family were, despite their separation.
"A table can't stand on three legs, really, so you have the Duke and I, and the two girls. We're a family unit and we lead by example. We support each other emotionally, and we support each other health wise.
"At least every two weeks we sit down together and communicate, the four of us."
The family also regularly share support for one another on social media. Princess Eugenie recently shared a never-before-seen photo of herself and her father in honour of Father's Day. In the sweet black-and-white photo, a much younger Eugenie and her sister Beatrice kiss their father's cheek, with Sarah thought to be behind the camera.
Earlier this month, Sarah publicly congratulated Andrew when he took part in Trooping the Colour for the first time as Colonel in Chief of the Grenadier Guards. On Instagram, she wrote, 'Very proud of @hrhthedukeofyork Colonel of the Grenadier Guards'.
Royal biographer Sarah Bradford said in her book that the Duke and Duchess of York's marriage was unable to withstand Andrew's long periods away from home with his naval duties. The pair announced their separation in 1992, and divorced in May 1996.