The smart piece of advice Queen Rania gave to her daughter-in-law before she married her son
This sage piece of advice from the Jordanian Queen came just months before Rajwa married Rania's son, Prince Hussein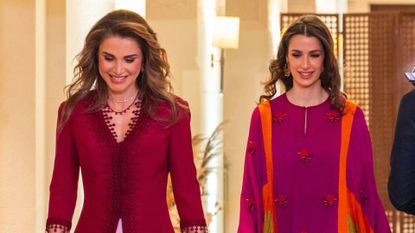 (Image credit: Getty Images)
Queen Rania of Jordan revealed the smart advice she gave to her daughter-in-law Princess Rajwa before she married her son.
Queen Rania of Jordan has revealed the important words of advice she gave to her daughter-in-law Princess Rajwa before she married her son Prince Hussein earlier this year.
The Jordanian Queen admitted that she advised Princess Rajwa to ignore the words spoken about her on social media in order to detach herself from negativity online.
---
Queen Rania recently shared some great advice to her new daughter-in-law, Princess Rajwa.
Rajwa, who just married Prince Hussein in June 2023, has become more integrated into the Royal Jordanian family - and Queen Rania explained a certain piece of advice she gave Rajwa in anticipation of getting married to her son.
She discussed it on TODAY, talking about how technology specifically has impacted their family dynamic. She told the show's host Hoda Kotb that although she's trying hard not to "fight the trend," it's still impacting their lives negatively.
"I don't think you can fight the trend, because that's where children are. That's where the world is. Technology's all around us. You can't fight it completely, but you need to regulate it," she told Hoda.
With this, she's tried to teach her four kids, Crown Prince Hussein, Prince Hashem bin Abdullah, Princess Salma bint Abdullah and Princess Iman bint Abdullah, how to regulate their technology usage. "I think it's more about the values that you instil in your kids about themselves - self-confidence, the discipline, all those things are important and that will determine how they interact with their technology," she said.
She also extended this advice to Princess Rajwa, now her daughter-in-law, before the couple even got engaged.
One of the first things, just before my son announced his engagement, I took Rajwa to the side and the first thing I told her was that there's no such thing as 100 percent approval rating," she said.
Overall, Queen Rania had one overarching piece of advice for Rajwa: Don't read the comments.
"You're always going to have people that are against you, and the advice that I want to give you is 'Please try not to read the comments,'" she told Hoda Kotb of her conversation with Rajwa.
"You know, you're just going to have self-doubt, and there's always going to be negativity — and it's not about you, it's from the person. They're unhappy in their own lives. So don't carry that unhappiness... it'll shake your confidence," she continued.
Rania said, ultimately, it's about balance, and being able to discern how much is enough. "You just need to develop healthy habits around technology, and that's what you try to teach your kids. Not to stay away necessarily from their phones, but to interact with them in a healthier way and to also establish that balance," she concluded.
Sign up to our free daily email for the latest royal and entertainment news, interesting opinion, expert advice on styling and beauty trends, and no-nonsense guides to the health and wellness questions you want answered.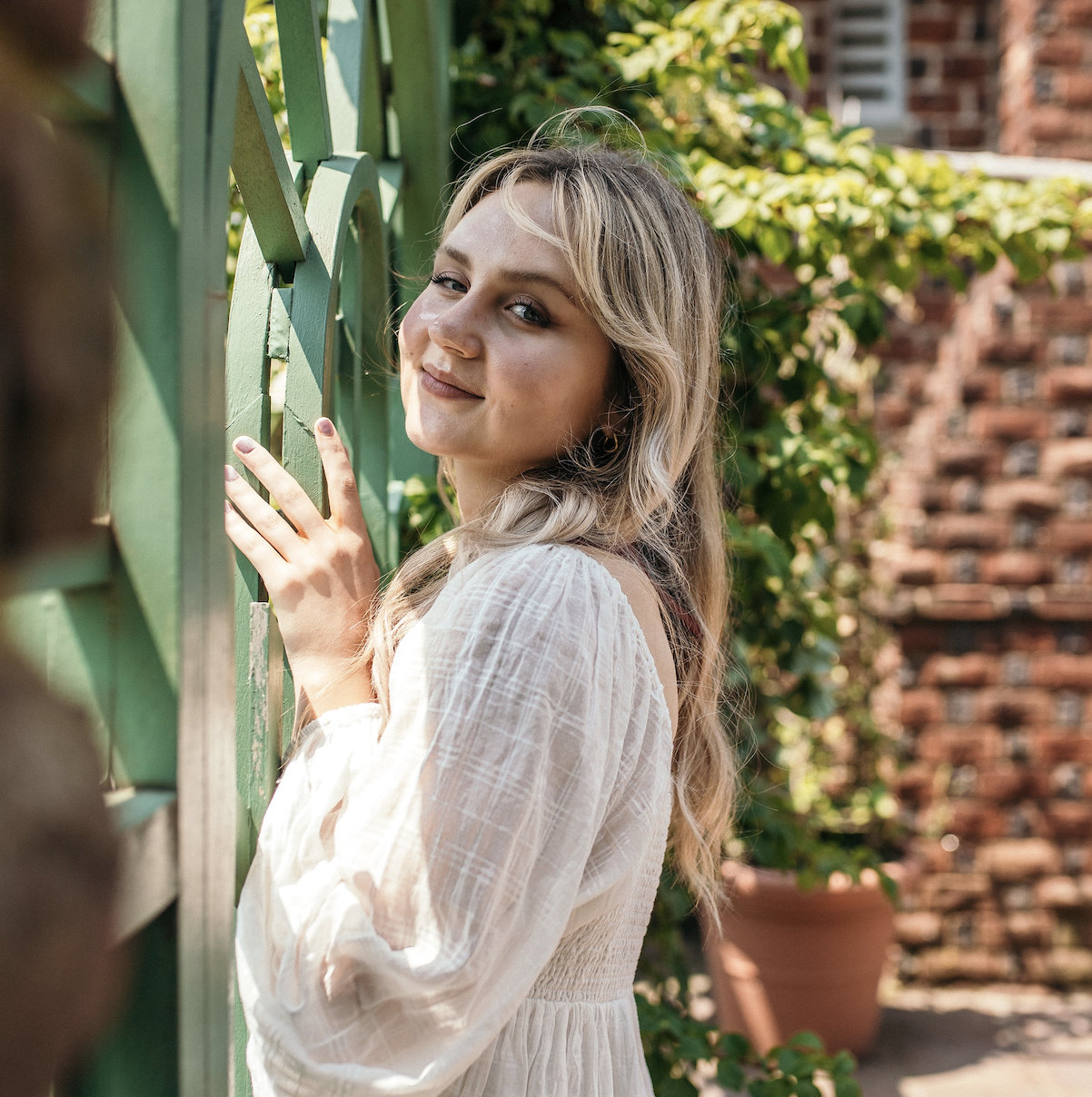 Madeline Merinuk is woman&home's US lifestyle news writer, covering celebrity, entertainment, fashion, and beauty news.

She graduated in 2021 with a B.A. in Journalism from Hofstra University, winning multiple student journalism awards, including a National Hearst Award, during her time there. After graduating, she worked at today.com, the digital site for the Today Show, where she wrote pop culture news and interviewed big-name personalities like Emily Ratajkowski, Haley Lu Richardson, Emma Corrin, and more.
Her personal interests, in no particular order, are: cheese, Joni Mitchell, reading, hot yoga, traveling, having multiple chapsticks in every handbag at all times, and dancing to ABBA songs as if she were in the Mamma Mia movies.