The Duchess of York shares sweet photo with her sister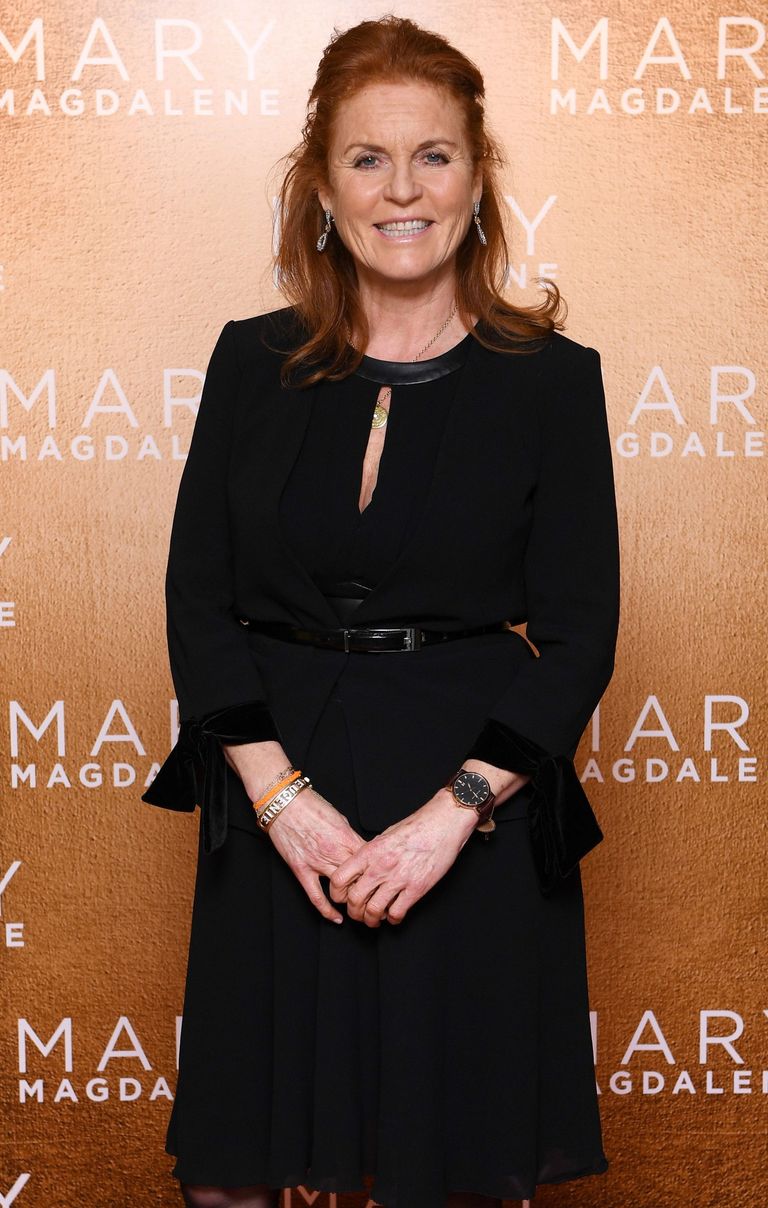 The Duchess of York has paid an adorable tribute to her older sister Jane on her Instagram with a recent post.
Sarah Ferguson - who has four siblings - shared a rare picture of herself and her sister Jane Ferguson (formerly Luedecke) on her social media.
Within the post, she wrote the sweet caption 'Love my sister so much @janeferguson7 #nationalsiblingday #sisters', alongside a picture of the pair embracing.
Jane and 58-year-old sister Sarah are rarely pictured together, but are understood to enjoy a close relationship.
Jane herself commented on the adorable tribute from her younger sister, stating that the sweet message was, 'so lovely'. She wrote, 'Aaaw that is so lovely of my special sister, lub you too!💜'
Fans also rushed to the photo on the Duchess's Instagram account, to mention who sweet the picture of the siblings was.
One said, 'Love the picture of the two of u', while another agreed, commenting, 'Fab photo Sarah x'
MORE: 'Oooh The Best Looking': Sarah Ferguson Pays Heartfelt Tribute To Ex Prince Andrew On His Birthday
However, a handful of users also commented on an adorable, surprising detail within the photo. They had noticed that Sarah's sister is carrying a bag emblazoned with a picture of her nieces, Princess Eugenie and Princess Beatrice.
One wrote, 'What a precious sister to carry that bag of her nieces.'
And another user said, 'Great bag 😍👍🏼'. What a sweet tribute to her sister's daughters!
But it's not the first time the Ferguson sisters have carried the rather unusual handbag whilst out and about. Sarah first debuted the bag, with an image taken when the York sisters were much younger, in 2012.
The Duchess was leaving dinner at the Wolsley restaurant, when photographers snapped a picture of it. Prince Andrew's ex-wife also carried the bag whilst living an appearance on US programme The Today Show in 2015 - in another sweet nod to her daughters.
While Sarah and Jane are clearly close, it's also thought that both families are a tight-knit bunch.
Jane's daughter Ayeshie Specker, who lives in Australia recently shared a photo of herself and cousin Princess Eugenie.
Sarah Ferguson also has three other siblings - two sisters, Eliza and Alice, and a brother, Andrew.
In fact, Sarah and Princess Beatrice both attended her sister Eliza's wedding last year (2017) in a lavish ceremony in Hampshire. Jane Ferguson was also in attendance at the event, and the pair happily posed for pictures together.
Sarah and Jane both shared the same mother, Susan Barrantes - however, she sadly passed away in 1998. The sister's father, Ronald Ferguson, also died in 2003.