Sad news for the Queen as she mourns the loss of her beloved dog
So sad!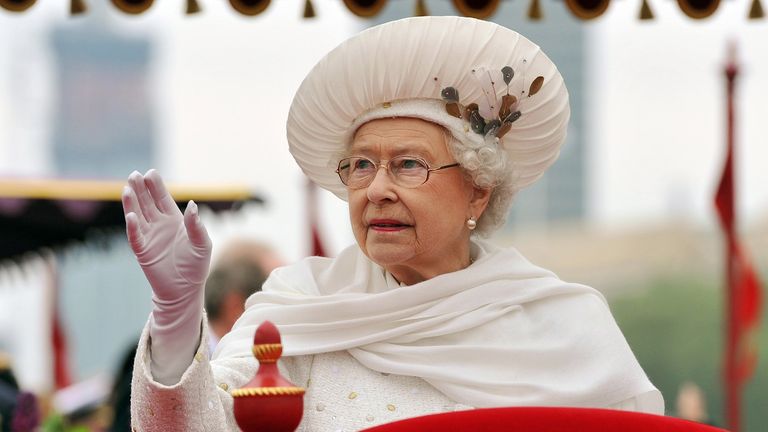 (Image credit: Getty)
The Queen's beloved dog, Vulcan, has died - leaving Her Majesty with just one pet left.
Just weeks after the Duke and Duchess of Cambridge announced the death of their family dog, Lupo, the Queen is also mourning the loss of a pet.
Her Majesty the Queen is now left with just one dog after her beloved dorgi (a Corgi and dachshund mix) Vulcan died of "old age" during lockdown.
It is thought he has been buried at Windsor - where the Queen and her husband Prince Philip have been staying during lockdown and will spend Christmas for the first time in 32 years.
Buckingham Palace is yet to confirm the sad news.
The Queen has owned 30 corgis during her time on the throne, but decided to stop breeding back in 2015 as she was conscious of leaving young dogs behind due to her age.
A friend of the Monarch's, Monty Roberts, confirmed the news, saying, "She didn't want to have any more young dogs.
"She didn't want to leave any young dog behind. She wanted to put an end to it."
The Queen has bonded with all of her dogs over the years, but was especially moved by the death of Willow in 2018 as she was a 14th-generation descendant of the Queen's first dog, Susan. 
An insider at the time revealed, "She has mourned every one of her corgis over the years, but she has been more upset about Willow's death than any of them.
"It is probably because Willow was the last link to her parents and a pastime that goes back to her own childhood. It really does feel like the end of an era."
The tragic news comes just weeks after Prince William and Duchess Catherine revealed their beloved dog, Lupo, had passed away.
They confirmed the sad news on Instagram, with a fitting tribute. "Very sadly last weekend our dear dog, Lupo, passed away. He has been at the heart of our family for the past nine years and we will miss him so much. - W & C."