Queen's 'very clear' message to Princess Beatrice over life-sized playhouse revealed
It was renovated for future generations to enjoy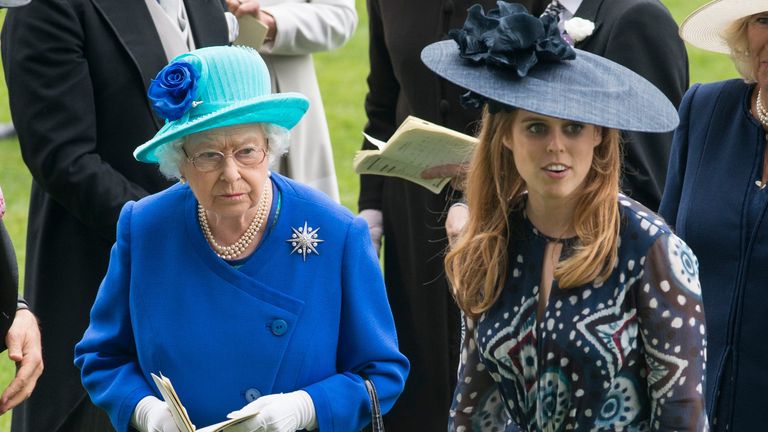 (Image credit: Photo by Mark Cuthbert/UK Press via Getty Images)
The Queen was reportedly "very clear" to her granddaughter Princess Beatrice about how she wanted certain aspects of her life-sized playhouse to be renovated. 
The monarch received the life-sized playhouse when she was just 6 years old.
Over the years, it's thought that the Queen's children and grandchildren enjoyed many happy times in the playhouse. 
The Queen's life-sized playhouse is the stuff of childhood dreams. Given to the monarch when she was just 6 years old by the people of Wales, it's thought that protocol typically dictates that the Royal Family cannot accept gifts from the public due to security concerns. However, as the playhouse was given to the then-Princess Elizabeth personally, rather than as a gift for the Royal Collection Trust, an exception was supposedly made.
As well as being fitted with running water and electricity, the house also has a fully-functioning kitchen and bathroom. A living room and bedroom are also brilliant additions to this astonishing playhouse. It sits in the gardens at the Royal Lodge in Windsor, where the Queen lived when she was a child.
Whilst the Queen and her sister Princess Margaret were the first to make memories in the playhouse, it's truly been a gift to last the ages as it's believed that the Queen's children, grandchildren and perhaps even her great-grandchildren have enjoyed playing there. And that's in no small part thanks to the renovation work Her Majesty and her granddaughter, Princess Beatrice, helped get completed.
More from woman&home:
When was the Queen's life-sized playhouse renovated?
To ensure that the Queen's life-sized playhouse really stood the test of time, it seemed some renovations were needed. In 2012, Princess Beatrice spoke to Andrew Marr about how she helped her grandmother to carry this out.
Speaking on the documentary, The Diamond Queen, she revealed: "Granny and her sister played here growing up and we've been lucky enough to play here with cousins and second cousins and it's a big family treat."
Princess Beatrice stated: "Granny was very clear that for all the fabric she wanted very little designs" and that it's "such a little house that she wanted little flowers and patterns. It's beautiful". 
She also detailed how the playhouse now has "new curtains and new wiring", as well as the fact that it was "completely rethatched", calling it a "bit of a spruce up really".
"I've been lucky enough to play here and now Granny's a great-granny, so now the great-grandchildren can enjoy it too," she said.
The Queen is now the proud great-grandmother of eight great-grandchildren, with two more soon to arrive. Princess Eugenie and Zara Tindall are both expecting new royal babies this year.
We can't wait to see if the new great-grandchildren get to enjoy the playhouse in the future too!