Princess Eugenie's secret nickname for Princess Beatrice has been revealed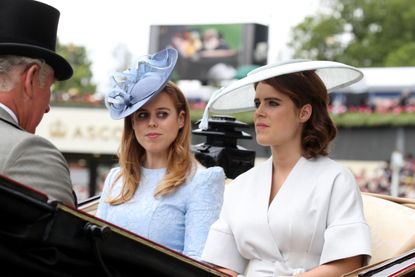 Princess Eugenie's secret nickname for Princess Beatrice has been revealed.
To mark Princess Beatrice's 31st birthday, Princess Eugenie shared a series of pictures of them together from childhood to now, including two photos of them with the Duchess of York.
"You have been bossing it since before I was born and continue to be the most wonderful person, friend and big sister," Eugenie captioned it.
She finished off the post by using Beatrice's nickname, writing: "Happy Birthday to you Beabea!!"
So sweet!
MORE:The Duke and Duchess of Sussex pay sweet tribute to Princess Diana
Princess Andrew also took to social media to publicly wish his daughter happy birthday, but made an unfortunate error with the post. A series of images were shared on Prince Andrew's official Twitter page, but the royal mistakenly posted some featuring her younger sister Princess Eugenie.
Thankfully, Prince Andrew (or probably his team) soon spotted the error, replacing images of Princess Eugenie with Princess Beatrice as intended.
MORE:What the royal family call each other in private
Meanwhile, Beatrice isn't the only royal whose nickname has been uncovered - the Duke of Cambridge's nickname for Princess Charlotte was also recently revealed.
In a video clip take at the RHS Chelsea Flower Show back in May, the Duke sweetly called Charlotte 'Mignonette', which loosely translates to 'cute' in French.
It's also previously been reported that the Duke of Sussex refers to Duchess Meghan as 'Meg', while she calls her husband 'Haz' for short.