Princess Diana once 'boldly confronted' Camilla to demand her husband back
Princess Diana's close friend has told the story of the moment she told Camilla she refused to be "treated like an idiot"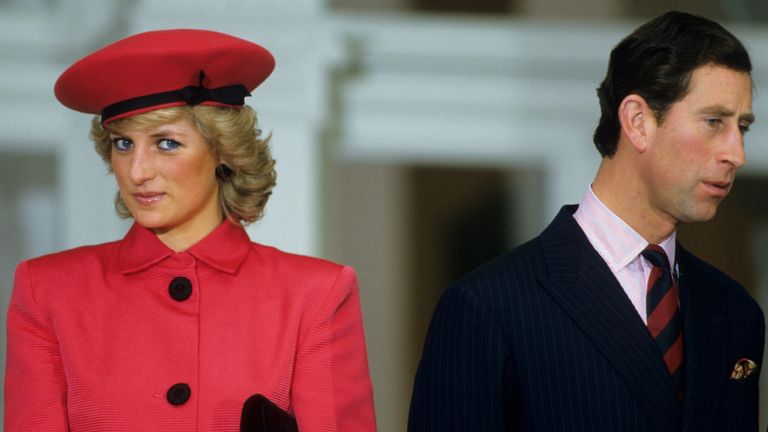 (Image credit: (Photo by Georges De Keerle/Getty Images))
Princess Diana once "boldly confronted" Camilla Parker-Bowles over her and Prince Charles' affair, a close friend of the late Princess of Wales has revealed.
Princess Diana once told Camilla Parker-Bowles that she refused to be treated like an "idiot" amid the Duchess' affair with her now husband, Prince Charles.
Diana's astrologer and close friend, Debbie Frank, spoke about the moment in ITV's new documentary, Diana, created to mark what would've been her 60th birthday.
This royal news comes after Prince Charles shared a rare baby photo of Prince William in a special tribute to his and Diana's first-born son.
---
Debbie, who grew close to Diana after becoming her astrologer in the 1980s, detailed the time Diana came face-to-face and told her she knew all about her and the Prince of Wales' affair.
As Charles and Diana's marriage had started to crumble, the future King had been spending most of his time living near to Camilla at Highgrove House in Gloucestershire, while Diana remained at Kensington Palace.
Debbie recalled how Diana had approached Camilla, who is now the Duchess of Cornwall, at her sister's 40th birthday party.
When Diana told Camilla that she knew about what was going on between her and Charles and told her she didn't want to be treated like "an idiot", Camilla is said to have told the princess she had "everything she ever wanted", asking, "what more do you want?"
"My husband," Debbie claims Diana, who famously said there were "three people" in her and Charles' marriage, responded.
"It's a big act of boldness [from Diana] to be able to confront her," Debbie went on, claiming that Camilla was rather unfazed by the encounter and hinting that it helped Diana to feel as though she had gained some control of the situation.
"Of course, Camilla is a really unflinching person and I don't think it made any difference at all.
"But it made a big difference to Diana - she needed to get herself together, which she did."
A recollection of the cold meeting was also included in Andrew Morton's biography, written in Diana's own words.
The book reveals that in that moment, Diana also told Camilla, "I'm sorry I'm in the way, I obviously am in the way and it must be hell for both of you, but I do know what is going on. "