Princess Anne pays heartfelt tribute to the Queen for inspiring THIS aspect of her life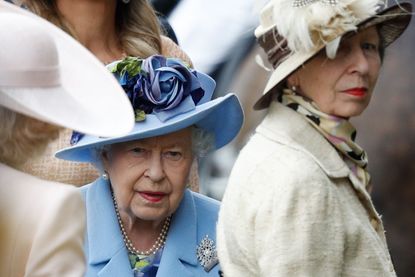 (Image credit: AFP via Getty Images)
Princess Anne has paid a sweet tribute to her mother, Queen Elizabeth, for inspiring her love of nature.
The Princess Royal has explained how her passion for the environment has always stemmed from the Queen and Prince Philip.
She made the revelation as she guest-edited Country Life magazine this week to mark her 70th birthday on August 15.
What did Princess Anne say about her love of nature?
Her column, titled 'Waste not, want not', urges Britons to be more careful about waste as well as opening up about her love for the countryside.
She wrote, "I was equally fortunate that both my parents had a love and understanding of the natural world through their own experiences.
"Perhaps even more so for my father when, during his rather disjointed young life, he ended up at school at Gordonstoun and was introduced to the wilds of Scotland, both land and sea."
She added, "Scotland had its influence on my mother, too, as did the big skies of Norfolk, and the huge fields and marshes of the Sandringham Estate."
Speaking of Windsor, where the Queen and Prince Philip are spending lockdown, she said,"Windsor's Home Park and Great Park were a constant presence for her, as they were for all of us."
"Windsor was and is a haven of peace, although not so quiet since the growth of air travel - until the lockdown."
On green energy, she said "Covering the countryside with solar panels and windmills is not the answer.
"Using water better, using waste from crops, using waste from woodlands and the ability to store energy, possibly as hydrogen, can all help.
"But will require a more flexible grid and, therefore, the technology to make that work."
Robyn is a celebrity and entertainment journalist and editor with over eight years experience in the industry. As well as contributing regular to woman&home, she also often writes for Woman, Woman's Own, Woman's Weekly and The Sun.