Prince William could lose THIS title once dad Charles becomes king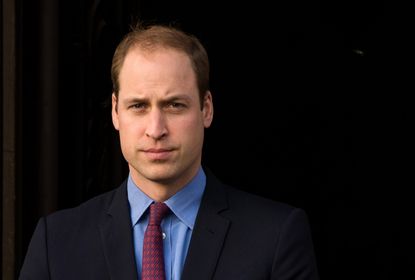 Prince William will inherit many titles once his father, Prince Charles, takes to the throne. But there's one he may lose...
Prince Charles is next in line to the throne and he may give one of Prince William's roles to another royal when he becomes king.
Prince William has been known as the Duke of Cambridge since he married Kate Middleton in 2011.
When Kate and William married in 2011, the pair instantly became known as the Duke and Duchess of Cambridge.
They also received auxiliary titles of Earl and Countess of Strathearn in Scotland and Baron and Baroness Carrickfergus in Northern Ireland.
But Prince William could have one of his titles stripped when dad Prince Charles becomes king, according to reports.
What title could Prince William lose?
Online magazine The Talko has said, 'He may not be the Duke of Cornwall yet but that doesn't mean Prince William is hurting for royal titles.
'Queen Elizabeth II appointed him to the position of Lord High Commissioner, which means he will represent the sovereign at the assembly.
'He'll help maintain the relationship between the state and the church and he is not the first person in his family to do so.
'When Charles becomes King, there's a chance he could reassign the role to someone other than Prince William.'
They added, 'The role has also been held by Prince Charles, Princess Anne, Prince Andrew and Prince Edward.
'This could either be a welcomed reprieve or a feel like a slight depending on his perspective.'
The role of Lord High Commissioner has increasingly become a one-year appointment.
So Prince William could be asked to temporarily step away from the role in the future, as he and the Duchess of Cambridge take on an increasing number of engagements.
Once Prince Charles becomes king, the Duke of Cambridge will become the new Prince of Wales and will inherit the management of the Duchy of Cornwall.
Robyn is a celebrity and entertainment journalist and editor with over eight years experience in the industry. As well as contributing regular to woman&home, she also often writes for Woman, Woman's Own, Woman's Weekly and The Sun.