Royal fans delighted as Prince William's hilarious reaction is caught on camera: 'Priceless'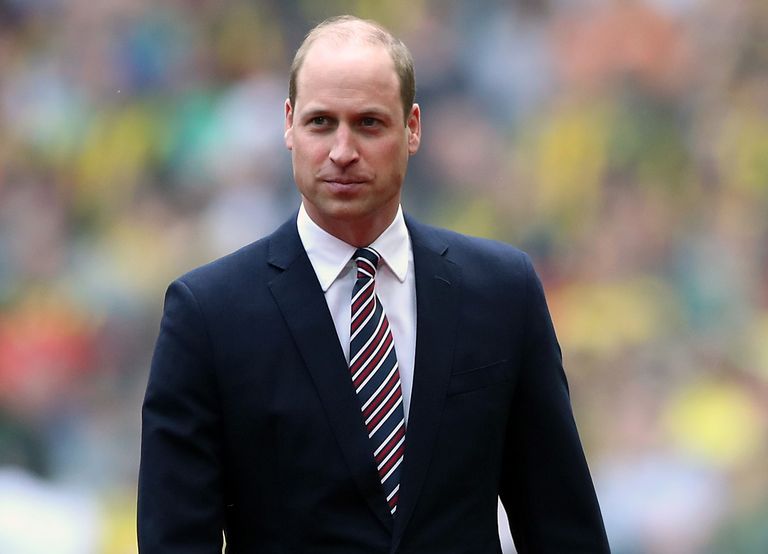 (Image credit: PA Wire/PA Images)
Over the Bank Holiday weekend, Prince William proved he really is just like the rest of us, after sharing a brilliant reaction to a recent football match.
The Duke of Cambridge was hidden in the crowd as Aston Villa played against Derby County at Wembley Stadium on Monday, in a fight to be promoted into the English Premier League.
As an avid Aston Villa fan, and President of the Football Association, there was no way William would miss the match.
MORE:Why Meghan may take an early break from her maternity leave this summer
And it seems it was a brilliant day for the Duke, as he was seen wildly celebrating Aston Villa's triumphant win in an hilarious video, shared on the Kensington Palace social media channels.
After his beloved Aston Villa beat Derby 2-1, Prince William couldn't contain his excitement, punching the air and jumping up and down with glee.
In the video, he can be seen hugging retired pro footballer John Carew, as the pair celebrated the exciting moment together.
Royal fans were thrilled to see the Duke of Cambridge so happy - particularly given his normal serious role as the future King of England.
One commented on the video, saying, 'Prince William is so excited! I love to see him like this - without the weight on his shoulders!'
While another wrote, 'William is so adorable. The pure and utter joy on his face is priceless', and a third said, 'I don't know why but I really love this video ♥️😂'.
A fourth fan also commented, 'This is one of the best videos I have seen in forever! I love seeing this side of William!!'
And another follower wrote, 'He's so happy!!! I love this 💕👏'
Former Aston Villa striker John explained that he and Prince William met at a royal dinner a few years back, and have continued to bond over a love of their shared team ever since.
MORE:The Queen reveals terrifying moment she escaped death in the 1990s
Speaking on Soccer AM, John revealed, "He was in Norway a few months ago and I got invited to a royal dinner at the castle with other ambassadors of sport,
"He's a big football enthusiast. We spoke about football a lot, mainly Villa because he's a huge Aston Villa fan."
The match marks the beginning of a more relaxed week for Prince William and the rest of the Cambridge family, with Prince George and Princess Charlotte both on half-term break from school and nursery this week.