Prince Philip's 100th birthday celebrations 'thrown into doubt' by pandemic
The Queen's birthday parade has already been canceled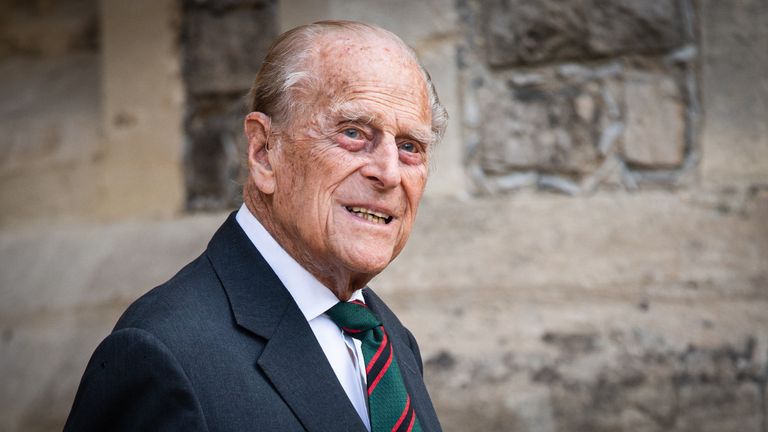 (Image credit: Photo by Samir Hussein/WireImage via Getty)
Prince Philip's momentous 100th birthday celebrations have reportedly been thrown "into doubt" by the cancelation of Trooping the Colour due to the pandemic. 
Prince Philip will celebrate his 100th birthday in June, just days before Her Majesty's official birthday.
A royal commentator has claimed the recent cancelation of Trooping the Colour "does throw into doubt" anything taking place for Prince Philip. 
Prince Philip will turn 100 on June 10, only a few days before his wife of over seven decades, the Queen, celebrates her official birthday. Some have previously suggested that plans were in place for this momentous occasion, with Prince Harry and Meghan Markle reportedly eager to return to the UK for these key family events, travel restrictions permitting. 
However, it has now been announced that despite hopes that the Queen's iconic birthday parade would go ahead as usual in 2021, Trooping the Colour has been canceled. The official Buckingham Palace statement explained that this was due to the pandemic, after consultation with the government. It also revealed that: 'Options for an alternative Parade, in the quadrangle at Windsor Castle, are being considered.' 
This must have been disappointing news indeed for Her Majesty. The annual parade and the assembly of the wider Royal Family on the Buckingham Palace balcony is also a yearly highlight for royal fans. The decision to cancel Trooping the Colour for another year has also thrown Prince Philip's birthday celebrations "into doubt", according to a royal expert.
More from woman&home:
Royal commentator Natalie Oliveri spoke to Today Extra, claiming Prince Philip has spoken in the past of not wanting a "big fuss".
Ms. Oliveri stated: "On June 10 Prince Philip, the Duke of Edinburgh will turn 100. He has always said he doesn't want a big fuss created for his birthday.
"In light of his illness, it is hard to imagine there will be huge celebrations anyway.
"This cancelation of Trooping the Colour does throw into doubt anything really taking place," she explained. 
How will the Royal Family celebrate Prince Philip's birthday?
Whilst it's been suggested that the scale of any plans for Prince Philip's 100th birthday will likely be affected by the pandemic, Ms. Oliveri went on to discuss how this special family occasion might well be celebrated in other ways.  
"You would hope something would be marked, perhaps a ten gun salute, something smaller at Windsor Castle."
She continued: "Garden parties have all been cancelled this year again, they have all been scrapped for the second year running.
"Last year the Queen held a little mini trooping the colour in the quadrangle of the castle. So perhaps we will see something like that celebrated for Prince Philip.
"I mean it is 100, there has to be something," she concluded.
Last year, the Queen's Trooping the Colour birthday celebrations were a quiet affair held at Windsor Castle. It is at this historic Berkshire castle that Her Majesty and Prince Philip have been spending the UK's lockdown together.
Whilst it's not yet known how Prince Philip will mark his 100th birthday, this June will certainly be a very special one for him and the Royal Family.