Prince Philip's reaction following Sandringham Estate car crash reveals his true character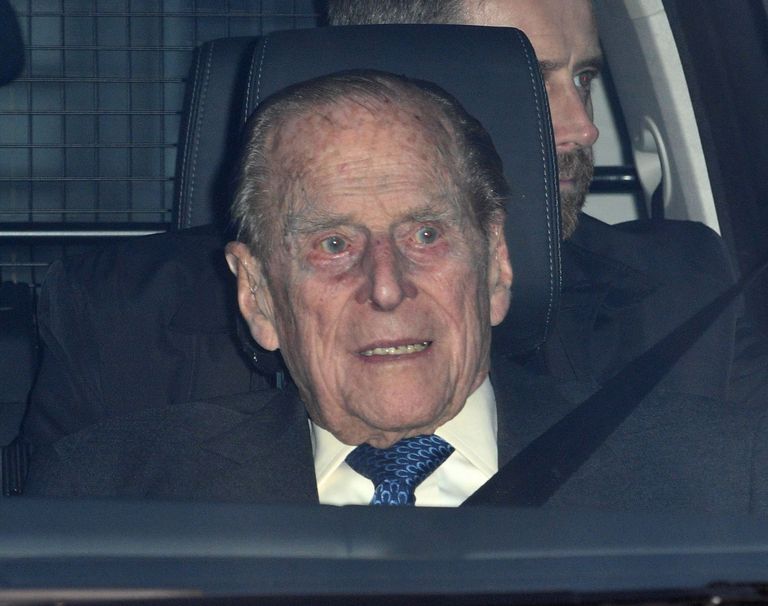 (Image credit: Tim Rooke/REX/Shutterstock)
By Amy Hunt
Yesterday evening it was revealed that 97-year-old Prince Philip had been involved in a road traffic accident on the A149 in Norfolk, near to Sandringham House.
The Duke of Edinburgh's Land Rover collided with a Kia, which was carrying two women and a 10-month-old baby in the back seat.
It's not yet known what caused the crash, but witnesses report hearing the Duke telling police how he was dazzled by the sun as he was driving.
And now barrister Roy Warne, who helped to pull Prince Philip out of his car through the sunroof after it had overturned, revealed that he was "very shaken and shocked" after the incident.
However he also explained that the Duke was keen to check on the people in the other car soon after he was pulled from the wreckage, with Roy revealing he "didn't make a big fuss".
He explained to the Daily Mail, "He [Philip] wasn't rude. He was very shaken and he went and asked, 'Is everyone else alright?'. He's a very brave man. He didn't make a big fuss about it."
(Prince Philip driving in 2016)
Roy Warne also revealed that the accident was a very close call for all involved, saying, "I saw the Duke's car careering, tumbling across the road - it ended up on the other side, having rolled right over.
"It was an astonishing escape for everyone. People could have been killed. The impact was enormous".
He also described how, after pulling Philip out of the car, he noticed that he had some of the Duke's blood on him.
Roy also revealed that, although there wasn't anyone else in the car with the royal, such as his security detail, "a lot of people arrived very quickly" after the crash had taken place.
Both Prince Philip and the driver of the other car were breathalysed at the scene of the collision, and both came back negative.
Soon after the accident, Prince Philip was taken back to Sandringham House, where he was seen by a doctor who said that he is uninjured. However, the Duke is being monitored over the next 48 hours to ensure there are no internal injuries.
Police have revealed that the driver of the Kia, a 28-year-old woman, sustained cuts on her knee, while the other female passenger, 45, suffered a broken wrist. They have now both been discharged from hospital. The baby was also uninjured.
This morning, police revealed that the incident will be investigated, "as is standard procedure with injury collisions". They also maintained that "it would be inappropriate to speculate on the causes of the collision until an investigation is carried out".
It's likely then that the police will be returning to Sandringham Estate to speak to Prince Philip about the accident.