Prince Harry could be interviewed by police after raising concern over Prince Charles' Saudi billionaire friend
Prince Harry cut ties with the Saudi billionaire after growing concerned about his motives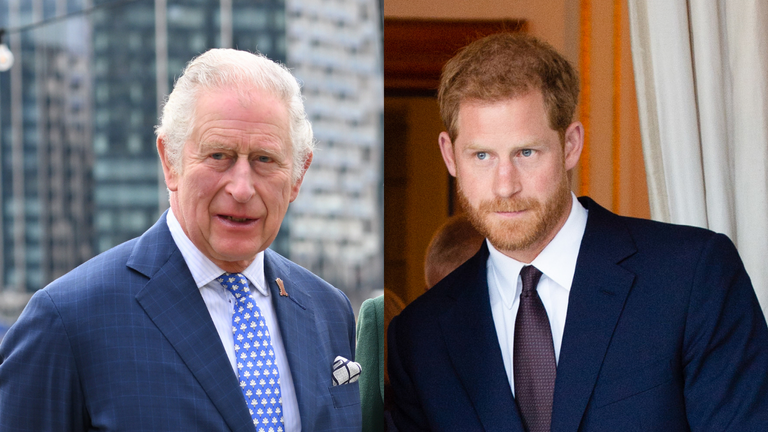 (Image credit: Getty )
Prince Harry could be interviewed by UK police as part of a 'cash for honors' investigation into a Saudi billionaire.
Prince Harry could be interviewed by the Metropolitan police service to aid a 'cash for honors' investigation into the business dealings of a Saudi billionaire.
Prince Harry and Prince Charles have accepted substantial donations to their various charities from Mahfouz Marei Mubarak bin Mahfouz, who was awarded a CBE in 2016 for his financial contributions.
---
Prince Harry could be interviewed by UK police in an investigation into a 'cash for honors' scheme connected with a controversial Saudi billionaire.
In December 2021, the Duke of Sussex revealed that he had 'severed ties' with Mahfouz Marei Mubarak bin Mahfouz—whom he had met twice—over concerns about the tycoon's business motives.
Prince Harry received two separate donations of £50,000 and £10,000 from Mahfouz for his charities but decided to cut contact in 2015 after growing suspicious of his intentions.
Prince Charles, however, continued to accept donations from the 52-year-old philanthropist, even awarding him an honorary CBE in 2016 for 'services to charities in the UK.' It's estimated that Mahfouz gave a total of £1.5m to royal charities.
It was revealed on Wednesday, 16 February, that The Prince's Foundation, Prince Charles' charity, is now being investigated by the Metropolitan police service.
The inquiry comes in light of a September 2021 letter published in the Mail on Sunday, which suggested that 'offers of help were made to secure honors and citizenship for a Saudi national.' The former executive of the prince's organization, Michael Fawcett, stepped down 'temporarily' shortly after it was reported that he offered to support Mahfouz's application for British citizenship and to change his CBE to a KBE.
In November, the royal aide officially resigned from the position, confirming that neither he nor his party planning company would be providing services to Clarence House in the future.
Palace sources have insisted that the Prince of Wales was unaware of Fawcett's offers.
Prince Harry has since revealed that he decided to disconnect from Mahfouz after becoming dubious of his 'motives' in 2014. He even 'expressed concerns' about him, but did not clarify to whom he raised the issue.
The murky case dates backs to 2013 when 'fixers' for Mahfouz requested information on how to be awarded an MBE and secure UK citizenship.
In February 2014, Prince Charles and Mahfouz met at Clarence House, while in April 2014, a royal assistant was reportedly told by a Maufouz 'fixer' that 'friendship building' with the prince would 'lead to further very special personal and individual honors'. That same month, Fawcett wrote that Prince Charles was behind Mahfouz's UK citizenship application '100 per cent'. Maufouz was awarded a CBE in 2016, but the ceremony was not recorded in the Royal Family's Court Circular.
Emma is a news writer for woman&home and My Imperfect Life. She covers the Royal Family and the entertainment world, as well as the occasional health or lifestyle story. When she's not reporting on the British monarchy and A-list celebs, you can find her whipping up vegan treats and running the roads to cheesy '90s pop music...but not at the same time, obviously.