Prince Charles and Duchess Camilla break their silence on retirement plans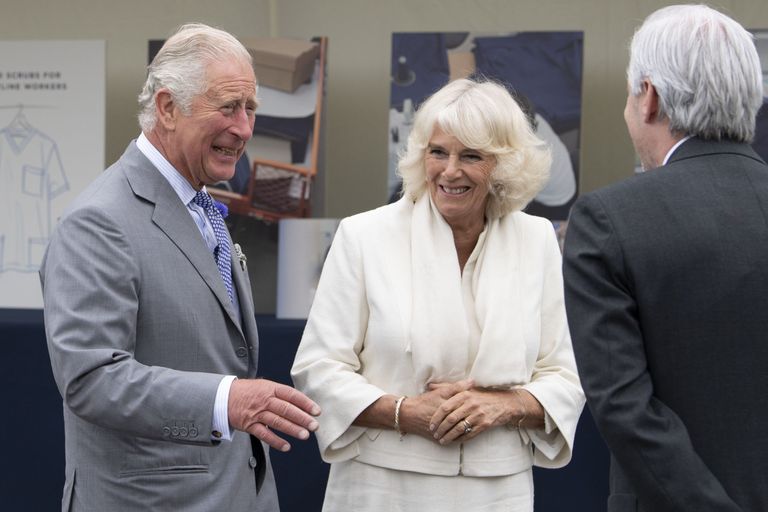 Prince Charles and the Duchess of Cornwall have revealed they have no plans to retire any time soon.
The couple are in their seventies but don't plan on retiring from royal duties any time soon
Prince Charles and Camilla made the admission during a socially distanced trip to an Asda distribution centre in Bristol
In other royal news find out the royal title Duchess Camilla will be denied
They may be in their seventies, but the Prince of Wales and the Duchess of Cornwall have said they have no plans to slow down any time soon.
The couple - who married in 2005 - made the admission to Richard Sigward, a warehouse operator, during a visit to an Asda distribution centre in Bristol.
READ MORE: Watch the shocking moment someone faints in front of Prince Charles
"The Duchess was saying to me she definitely agrees that if people can work and are happy to do it, they should carry on," he revealed after their visit. "She said she refuses to retire herself. The prince was the same."
Prince Charles is currently second in line to the throne.
It comes after royal biographer, Andrew Morton, said he feared the Queen may never return to work in the way same way following the coronavirus crisis.
He told The Sun, "It's terribly sad but I can't see how the Queen can resume her usual job."
According to Vanity Fair, an insider has revealed that the 94-year-old monarch is in high spirits, despite the fear surrounding the deadly virus and is "making the most of the time" in lockdown by "riding out every day".
While Her Majesty is following the government's advice to self-isolate as her age puts her in the "vulnerable" category, the Queen is said to be keen to get back to work whenever it is safe to do so.
READ MORE: The secrets of the Queen and Prince Philip's 72-year marriage
"The Queen is planning to come back to work and when she does I think we'll see her work harder than ever," the source revealed. "I think we will see her doing private audiences again and more of the work we are used to seeing her do in public at some point in the future."