The surprising activity keeping Prince Charles and Camilla entertained during lockdown
Sounds fun!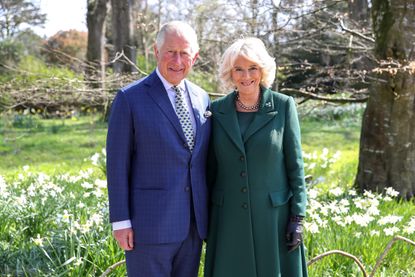 (Image credit: Getty)
The Prince of Wales has opened up about how he and his wife, the Duchess of Cornwall, have been keeping busy and entertained during lockdown.
Prince Charles shared an insight into how he and Camilla are spending their time in midst of the health crisis in an article published in Country Life magazine last week.
Admitting that they have been getting to grips with technology in order to stay occupied, Prince Charles wrote, 'We have seen the very best use of technology -allowing people to keep working, but also to keep in touch through virtual parties, games, singing - and some of the funniest videos I have seen for a long time!'
The Queen's eldest son has fully recovered after he tested positive for coronavirus last month and is now isolating with his wife on his mother's Balmoral estate.
In the article, the heir to the throne went on to send his heartfelt thanks to everyone across the nation doing their best to help in the fight against the health crisis.
'Beyond the walls of the hospitals, care homes, doctors' surgeries and pharmacies, we have also seen a heart-warming burgeoning of remarkable kindness and concern for those in need across the country. Younger people shopping for older folk, some making regular telephone calls to those living alone, Church services recorded and emailed to parishioners.
'What this national crisis has also brought home - dare I say it - is how much we rely on our agricultural community and all those in the food supply chain, from field to fork. The retailers have been doing an outstanding job responding to the unprecedented pressures, and so has the entire supply chain.
'The delivery drivers, shelf-stackers and all the others serving shoppers are providing an immensely important service in this time of great need. Of course, it all begins with our farmers.'