Meghan Markle plans to give this pricey heirloom to her daughter
The expensive keepsake that the Duchess of Sussex will give to her unborn daughter revealed…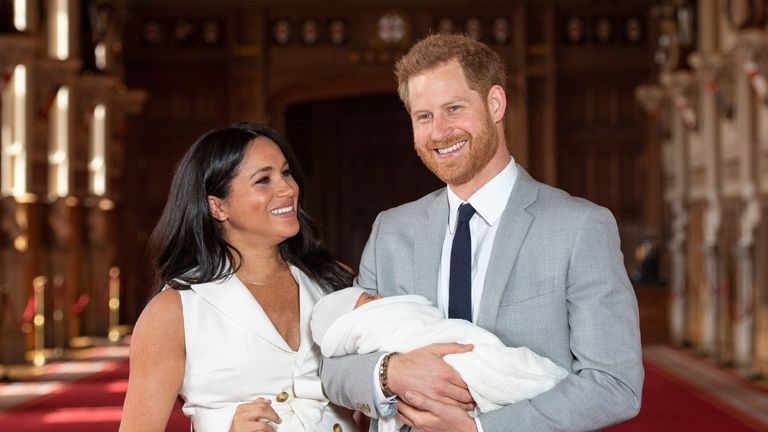 (Image credit: WPA Pool / Getty Images)
Meghan Markle revealed years ago that she would be giving a very expensive gift to her future daughter, but what is this expensive heirloom that her unborn daughter will inherit?
• Prince Harry and Meghan Markle have announced that they are having a daughter
• Meghan has spoken about a special gift she will give her daughter
• This comes after Royal News that Meghan and Harry's relationship with the media has inspired a new BBC documentary
On Valentines Day this year, Meghan Markle and Prince Harry announced that they were expecting their second child. The couple then announced in a tell-all interview with Oprah that they are expecting a baby girl.
The couple didn't disclose how far along in the pregnancy they were, but they did state that their daughter is expected to be born in the Summer.
Although their daughter has not even been born yet, she is already set to be born into one of the wealthiest families in the world and is going to receive an extremely expensive heirloom from her mother, which comes in the form of a Cartier watch.
In a 2015 interview, Meghan told Hello that she plans to give her Cartier watch to her future daughter. "I've always coveted the Cartier French Tank watch," she said. "When I found out Suits had been picked up for our third season - which, at the time, felt like such a milestone — I totally splurged and bought the two-tone version."
The carrier tank watch currently retails at $6,200. This price pales in comparison to some of the other crown jewels that the royal family owns, but this item has a special significance to Meghan.
She revealed that she also had a special message engraved on the back of the watch face. "I had it engraved on the back, 'To M.M. From M.M.' and I plan to give it to my daughter one day," she said. "That's what makes pieces special, the connection you have to them."
It is clear that the couple is extremely excited about the fact that they are expecting a daughter. The pair are parents to Archie, who will turn 2 in May and is set to become the older brother to their daughter. In the Oprah interview, Prince Harry spoke about their upcoming child. "To have a boy and then a girl, what more can you ask for? We've got our family," he said.
Cartier TANK FRANÇAISE WATCHView Deal