Meghan and Harry's relationship with the media has inspired a new BBC documentary
The documentary will explore the couple's strained relationship with the British media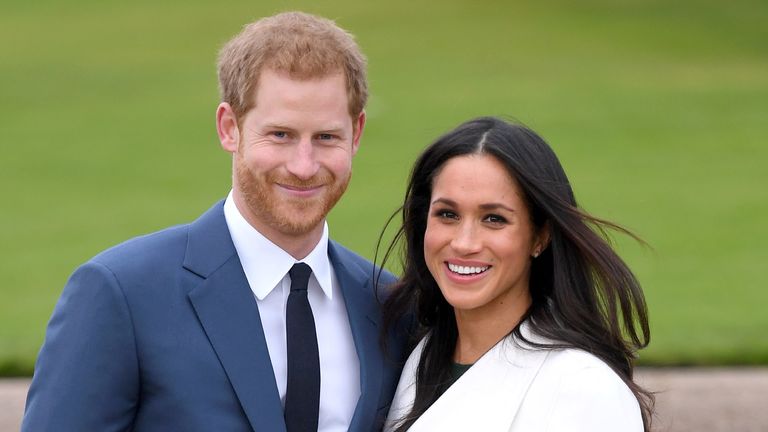 (Image credit: Karwai Tang/WireImage/Getty)
The BBC has greenlit production for a new Prince Harry and Meghan Markle documentary, following the success of their tell-all interview with Oprah Winfrey. 
Prince Harry and Meghan Markle will be the subject of a new BBC documentary 
The two-part docuseries will explore the relationship between the royal couple and the media, following their interview with Oprah Winfrey 
If you thought the Harry and Meghan hype was dying down, think again. 
The Duke and Duchess of Sussex are set to hit our screens again in a new BBC Two program that will explore the fascinating relationship between the couple and the British press. The two-part series will also compare the media's treatment of Harry and Meghan with that of Prince William and Kate Middleton, documenting the differences between the two couples' portrayal in the tabloids over the years. 
The series, which has yet to be named, will be hosted by BBC's Media Editor Amol Rajan. It has already recorded over 50 hours of interviews with several influential people who share a profound insight into the royal couples' stories. 
Rajan has teased viewers with a taste of what's to come on the series, saying, "Our deep, extensive reporting on the Royals has uncovered some remarkable stories on a subject of global - and growing - fascination." 
Although the identities of the interviewees remain a secret, the lineup is confirmed to include tech barons, business leaders and cultural leaders. 
The announcement of the series has come at a time of strong public interest in the royal family. Harry and Meghan's interview with Oprah exposed a number of shocking revelations about life inside the palace, including allegations of racism from an unnamed member of the family. 
Meghan discussed how her overwhelming loneliness during her first two years as the Duchess of Sussex drove her to suicidal thoughts. The couple's statements have shone a light on the alleged culture of bigotry and oppression in the royal family, which is also known as 'the firm.' 
While many viewers expressed sympathy for Meghan and Harry following the interview, others weren't so supportive. Piers Morgan, who has been a longtime critic of the duchess, blasted her claims on Monday's episode of Good Morning Britain. 
"I'm sorry, I don't believe a word she said, Meghan Markle. I wouldn't believe it if she read me a weather report. The fact that she's fired up this onslaught against our Royal Family I think is contemptible," he said. 
His offensive comments drew widespread outrage, with Ofcom receiving over 41,000 complaints by the following day. Piers officially left Good Morning Britain after he stormed off the set on Tuesday during an argument on the subject with ITV weather presenter Alex Beresford. His replacement has yet to be confirmed.