The essential item Meghan Markle keeps in her car to use before engagements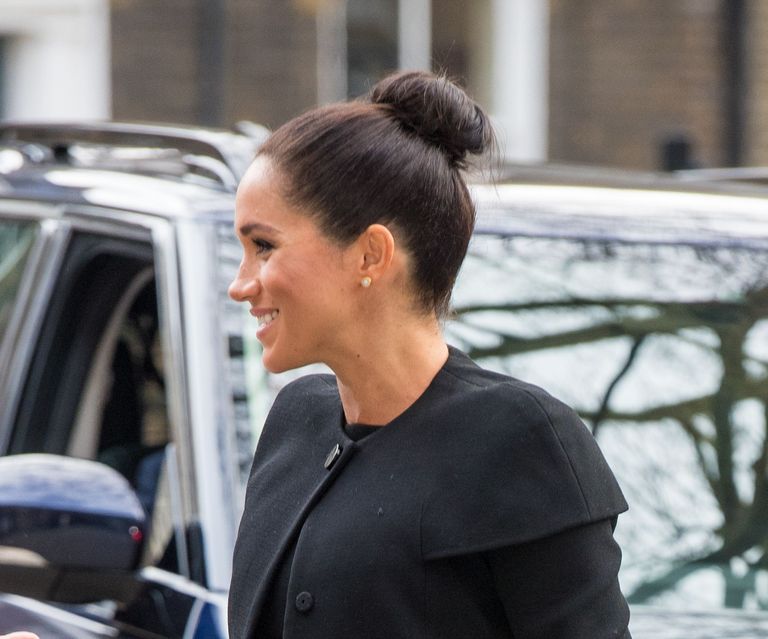 We all have those 'go-to' essential items we like to have on us to give us a boost, whether it be a lipstick, a spritz of perfume or perhaps a handy hairbrush - and it seems the Duchess of Sussex is no different.
So what would a busy royal need to ensure they are ready for a day of meeting and greeting? It has been revealed Meghan Markle likes to keep a box of mints in her car.
She has to chat to a lot of people after all so it is no wonder Meghan likes to have fresh breath.
The big question, however, is what brand does the Duchess of Sussex go for?
The answer is... peppermint Smints! It seems Meghan likes to keep it simple and classic with her choice of mints.
It is thought she is not the only royal who likes to keep mints in close proximity. The Duchess of Cornwall has been seen with a bag of Murray Mints in the side of her car.
Despite her due date looming closer, Meghan has had a very busy month with official royal duties.
Yesterday (31st of January), the Duchess of Sussex visited City, University of London. Excited students came out to greet Meghan who was visiting as a Patron of the Association of Commonwealth Universities (ACU). This is a patronage that has been passed down to Meghan from the Queen.
City, University of London, situated in Islington, is one of the ACU's 500 university members. Meghan met with students from across the Commonwealth who study in the UK and also met with scholars and academics.
The Duchess of Sussex looked incredibly smart in a black Givenchy number. Her hair was worn up in a tight bun and she looked delighted to see the students. She had a big smile on her face, and we can only assume she was minty fresh!
I wonder what Prince Harry keeps in his side of the car…