Meghan Markle celebrates Commonwealth Day with Prince Harry but fans notice her engagement ring is missing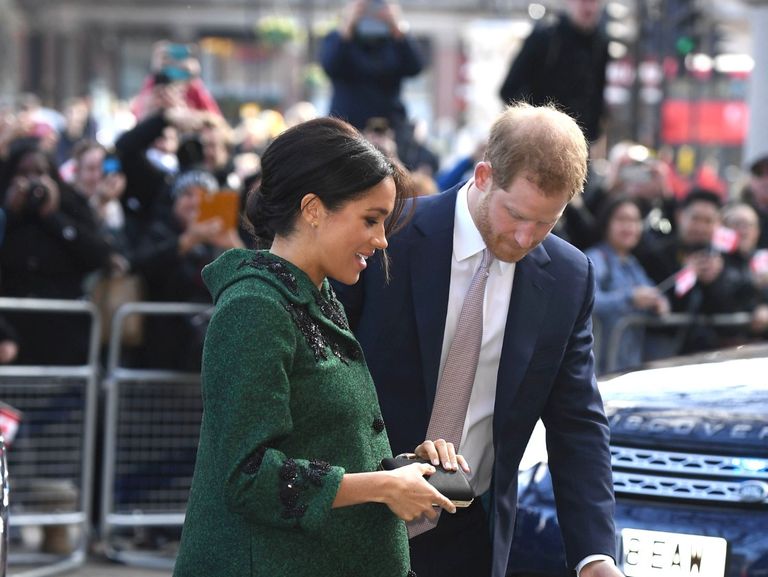 Meghan Markle and Prince Harry visited Canada House today to mark Common Wealth Day but it was noticed she was not wearing her engagement ring.
We are used to seeing Meghan wearing her engagement ring, hence why her decision to attend an event without it today was quickly noticed.
So why would Meghan not be wearing her gorgeous ring?
It is thought, it could be down to her pregnancy. The Duchess of Sussex is heavily pregnant, and is expected to give birth just next month. This has led to the speculation Meghan chose not to wear her engagement ring due to swollen fingers.
One royal fan said, 'I wonder if her fingers have swollen at this point in the pregnancy?' while another person said, 'Swollen fingers I could not wear my rings for a few months.'
A final person said, 'We may not see it again till after the baby comes!'
We don't have too long to wait before the arrival of Prince Harry and Meghan's first child! How exciting!
So while we cannot be certain of the reason Meghan chose not to wear her engagement ring today, we can assume it is due to her stage of pregnancy.
The couple arrived to the warmest of welcomes today as fans eagerly waved their Canada flags at the Duke and Duchess of Sussex.
Today's event was to celebrate the diverse community of Canadians living in the UK.
Prince Harry and Meghan joined in with the day's fun activities and made maple taffy with young Canadians.
Kensington Palace shared lovely pictures of the event on social media with the message, 'Thank you to the young Canadians at @CanadianUK @CanadienRU for sharing the Canadian spring tradition of making maple taffy with The Duke and Duchess of Sussex!'
One person sent the couple a lovely message saying, 'The Duke and Duchess of Sussex are so wonderful with children. They are going to be awesome parents.'
How sweet!