Meghan and Harry make secret visit to Essex - for this emotional reason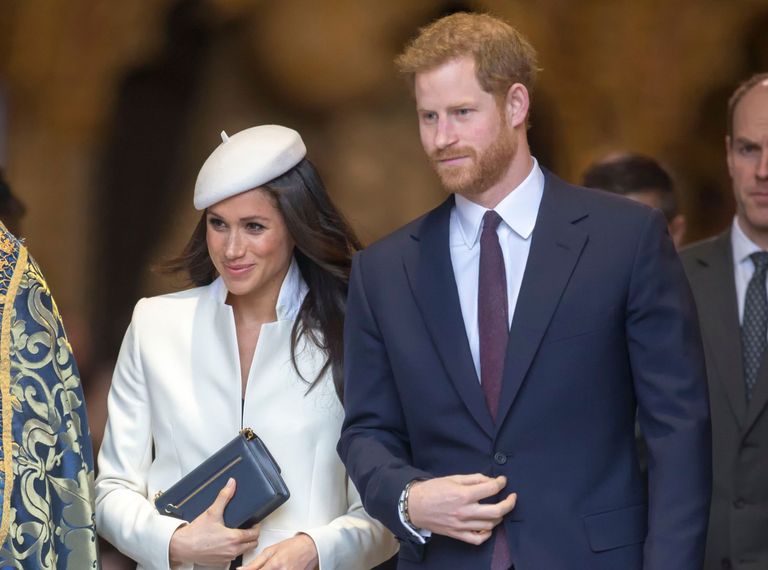 By Amy Hunt
While Meghan Markle and Prince Harry have had a busy schedule of public engagements to draw attention to causes around the UK, it seems they're also taking time to make private visits too.
The couple, who are soon to be married, recently made a secret visit to a military garrison in Colchester, Essex, where they conversed with war veterans about their mental health.
Speaking at the Veterans Mental Health Conference at King's College London on Thursday, the Prince revealed details of their visit, which had not previously been made public knowledge.
Harry confessed that he and hisfiancée had been "shocked to their core" over the stories they heard on the private visit.
He said, "My time in the Army gave me the strongest respect for everyone who wears the uniform. It is a community I am proud to belong to. And I will always seek out any way that I can to support it.
"I have seen those I have served with suffer, struggling to seek out the help they desperately need. And we know there are more just like them who continue to suffer in silence.
"And when the individual doesn't or can't reach out for help, it is also their families who suffer. Especially, their spouses and children, who are left feeling desperate and confused as they try to seek appropriate help for the ones they love."
MORE: The Queen shares 'intimate' lunch with Meghan Markle
He continued: "Some of the stories Meghan and I heard when we visited Colchester Garrison a few weeks ago shocked us to our core. But despite meeting these people and others who are in the darkest of places, I am continually surrounded and inspired by amazingly positive outcomes."
Meghan and Harry's secret visit suggests that the royal is keen to introduce hisfiancée to the causes close to his heart. And it perhaps gives a hint that the pair will continue to focus on military mental health after their wedding.
Harry has been a staunch advocate for improving military mental health for many years now. And he's worked continually to improve the life of veterans through his work as a royal. In 2014, he even set up the internationally-recognised Invictus Games, specifically for ex-military.
Meghan and Harry also made one of their first official outings at the games back in 2017.
And it's not the first secret visit Meghan has undertaken in her time as a royal fiancée. She revealed at the Royal Foundation forum that she has been working quietly "behind the scenes" to get to know various causes. And recently, she even paid a few quiet visits to victims of the Grenfell Tower fire.
The royal-to-be kept the trips quiet, suggesting that they'll be important causes she may focus on in her future royal career.