Duchess of Cambridge sparks concern after latest royal appearances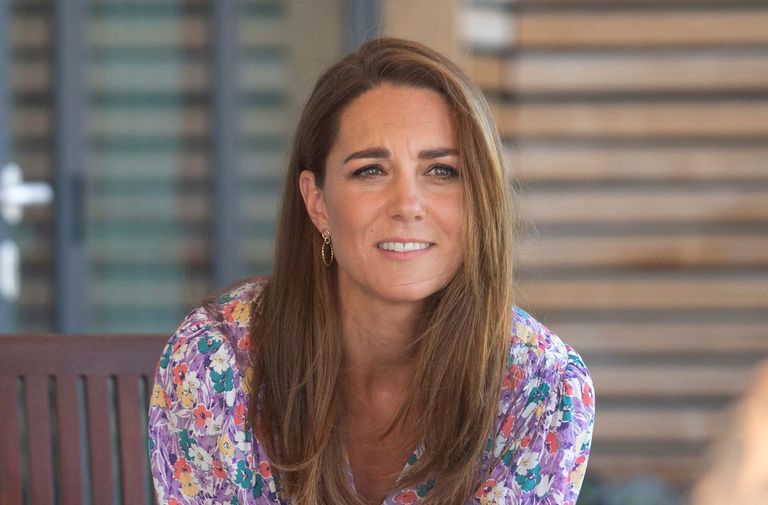 (Image credit: POOL/AFP via Getty Images)
The Duchess of Cambridge has sparked concern after her latest royal engagements.
As lockdown started to ease in England a few weeks ago, the royals also started swapping their Zoom calls for in-person royal engagements.
One of Duchess Catherine's first engagements post-lockdown was at East Anglia's Children's Hospices, where she chatted to children and parents and helped plant a new patio garden.
And despite royal fans being happy to see their favourites again, royal experts have become concerned they were not taking the necessary precautions to keep safe.
Following a series of comments from fans asking if the duchess should be wearing a face mask, hosts of podcast Royally Obsessed Roberta Fiorito and Rachel Bowie said they too were 'surprised' by the relaxed approach to social distancing rules.
Rachel said, "The reason I bring it up for this event is because in some of the pictures, even though she's outside, she's not six feet from other people."
Roberta agreed, saying, "Especially around children and in a children's hospice, that might be something where they would definitely advise you to wear a mask. I'm surprised they didn't. I have to say, it's all about the pictures.
"It's interesting because we saw William do it once. He wore a mask for the first time in public because he was at an Oxford vaccine group to learn about the progress being made. But we've seen the King and Queen of Spain wear masks in public, we've seen Harry and Meghan wear masks in public. We've even seen Sophie too so I'm so surprised she hasn't."
Rachel continues to say, "I think if you're socially distanced and you're outside, it's more accepted. But in some of the photos, she really is close as she's planting, although not with the kids. She's planting with adults in those photos, but I'm curious."
However, it's important to point out that official government guidelines state that face coverings are only mandatory when on public transport or when attending a hospital as a visitor or outpatient.
It's also advisable one is worn in other enclosed public spaces where social distancing isn't possible and where you will come into contact with people you do not normally meet - most relevant for short periods indoors in crowded areas.