See inside Harry and Meghan's amazing wedding hotel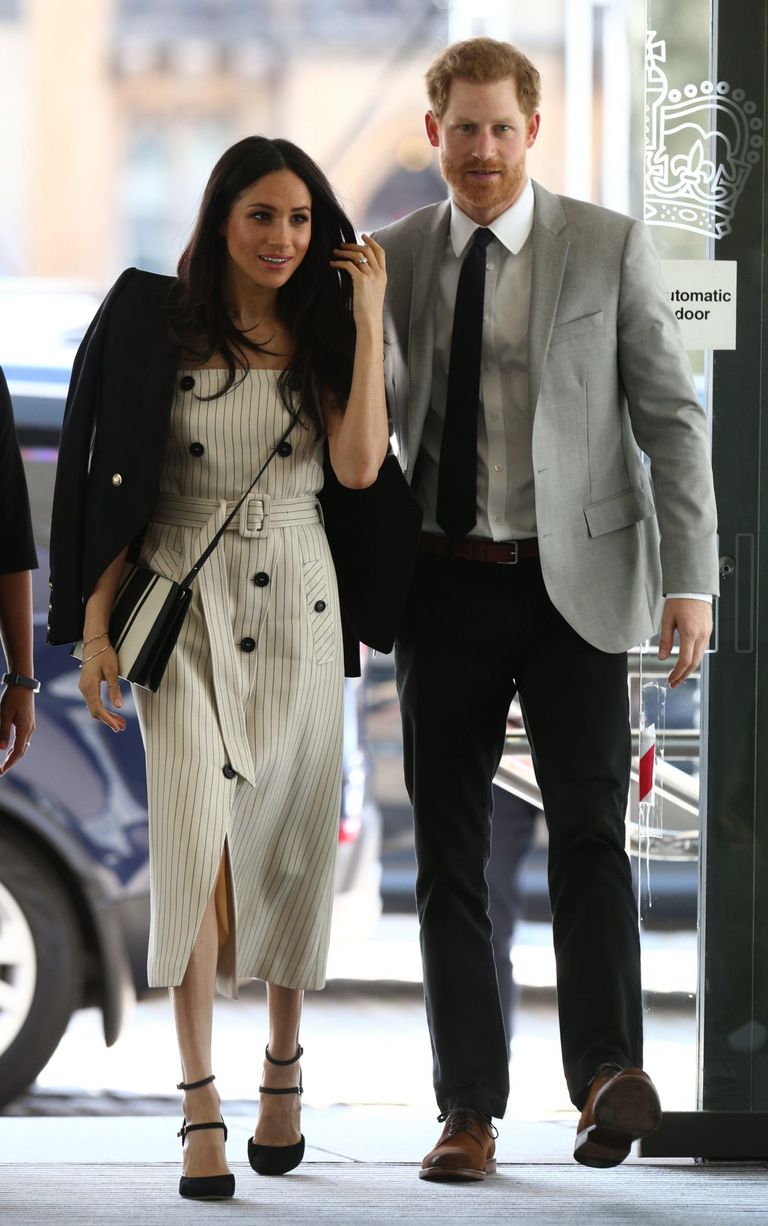 By Amy Hunt
Meghan Markle and Prince Harry may be facing a difficult situation at the moment, as it remains uncertain as to whether or not her father Thomas Markle will be attending the wedding on Saturday.
But happily, it seems the couple are still looking forward to their wedding day, undertaking last minute preparations for the big day.
And of course, and important part of the celebrations is where Harry and Meghan will be spending the night before their wedding - their last as an unmarried couple.
It's recently been revealed that the royal couple will sleep 25 miles away from one another on the Friday night, with Harry staying in Ascot, while Meghan will be in Berkshire.
Meghan will be staying the night at the elegant, 5* Cliveden House Hotel, nestled within acres of National Trust land, in the Berkshire countryside.
Whereas Prince Harry will be spending his last night as a 'single' man at Coworth Park, a luxury hotel in Ascot, situated within 240 acres of parkland.
The couple won't be alone however. It's thought that Meghan's beloved mother, Doria Ragland, will join her at the Berkshire hotel, while best man Prince William will be staying with his brother Harry.
Prince Harry and Meghan will then each just be a short drive from Windsor Castle, the location of their highly-anticipated nupitals.
So what is it like inside the hotels where the pair will spend their last night's before becoming a married couple?
So what does Harry and Meghan's wedding hotel look like inside?
Meghan's Cliveden House Hotel appears to be one of the most lavish hotels in the country. With gorgeous landscaped gardens, and traditional but sophisticated decor, the abode seems to be the perfect place for Meghan to hole up before the wedding of the year.
The hotel also has a popular afternoon tea, a tranquil spa, boat trips on offer, should Meghan and her mum opt for a last-minute de-stressing activity.
Meghan's choice of hotel has interesting links to the family she is set to marry into, with an aptly titles Prince of Wales room. The hotel has also been long favoured by many famous and powerful guests over the years, itself confessing that it has hosted, "powerful personalities, debaucherous parties and scandalous affairs" since its opening 350 years ago.
Prince Harry's 5* star hotel also appears to be just as luxurious. The country house personally allocates rooms depending on each guest, and features an award-winning spa - should the Prince choose to indulge.
The hotel, part of the esteemed Dorchester Collection, also features a range of elegant but comfortable suites which cost from £1,200 - £1,500 per night. The cosy rooms are likely to be perfect for William and Harry to relax in before the big day.
Harry's hotel also holds special memories. It's the only hotel that has it's own polo grounds, a sport Harry is known to be keen on. And it was there that he and Meghan shared a kiss and embrace, after one of their first public appearances together last year.
After their overnight stays, Meghan and Harry will head early to Windsor Castle, for the ceremony at 12pm