The Duchess of Sussex shares picture from secret visit in South Africa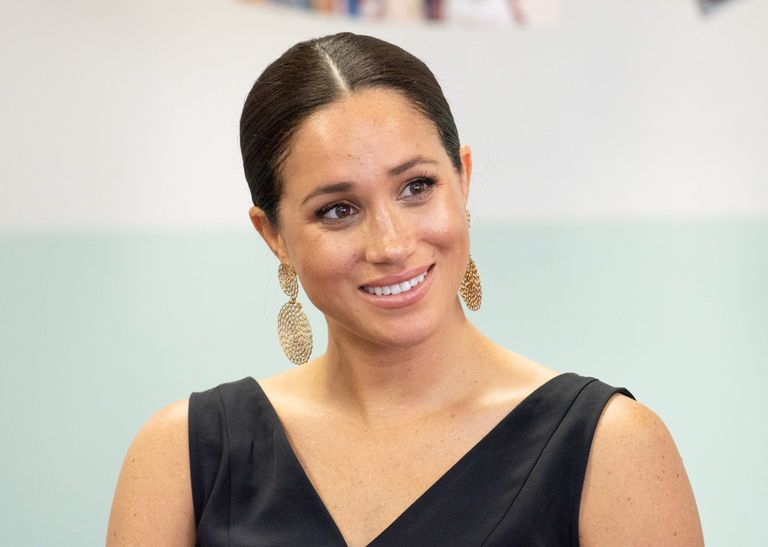 The Duchess of Sussex made a secret solo visit to pay her respects to a student who was murdered in Cape Town last month.
While Prince Harry continues the royal tour in Angola, Duchess Meghan made an unscheduled trip to the site where 19-year-old Cape Town student Uyinene Mrwetyana was raped and murdered.
After news emerged of the visit, a post was shared on the Sussex Royal Instagram account showing the Duchess tying a yellow ribbon at the site of the student's tragic death.
'We stand together in this situation. Harry & Meghan 26th September 2019,' a personal message from the Duchess read.
An accompanying caption shared with the royal couple's 9.5 million Instagram followers said, 'The Duchess of Sussex has tied a ribbon at the site... to pay her respects and to show solidarity with those who have taken a stand against gender based violence and femicide.'
It continued: 'The Duke and Duchess had been following what had happened from afar and were both eager to learn more when they arrived in South Africa. The Duchess spoke to the mother of Uyinene this week to relay their condolences.'
More:Prince Harry honours mum Princess Diana as he follows in her footsteps at Angola landmine
It was personally important to the Duchess that she visited the site to recognise GBV specifically in South Africa but also across the world.
The post added that the new mother had been making private visits and meetings over the last few days in order to 'deepen her understanding of the current situation and to continue to advocate for the rights of women and girls.'
More:Princess Beatrice engagement ring designed by a favourite designer of Duchesses Catherine and Meghan
Meanwhile, Harry has been stepping out for solo engagements after leaving Meghan and Archie in Cape Town.
Honouring his late mother,the 35-year-old retraced Diana's steps in Angola as he walked through the same minefield she did 22 years ago.
Princess Diana found herself at the centre of global attention when she walked through the live minefield in 1997.