Camilla and Prince Charles' wedding anniversary—body language expert on the 'strong and dominant' presence in their relationship
Camilla and Prince Charles' wedding anniversary celebrates 17 years—body language expert examines evolution into a power couple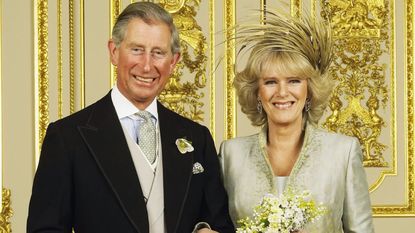 (Image credit: Hugo Burnand/Pool/Getty Images)
woman&home newsletter
Sign up to our free daily email for the latest royal and entertainment news, interesting opinion, expert advice on styling and beauty trends, and no-nonsense guides to the health and wellness questions you want answered.
Thank you for signing up to Woman & Home. You will receive a verification email shortly.
There was a problem. Please refresh the page and try again.
Duchess Camilla and Prince Charles' wedding anniversary, on April 9, 2022, marks 17 years of bliss for the pair. According to body language expert Darren Stanton, it wasn't all plain sailing in their earlier days. However, he claims it's crystal clear that the pair have evolved with time—bringing the absolute best out in each other.
Duchess Camilla and Prince Charles' wedding anniversary comes hot on the heels of her Queen Consort news—a future role that Darren says she's grown into.
Darren examines the Duchess' relationship with her stepsons, her growth in confidence, and all that PDA.
---
Duchess Camilla and Prince Charles' wedding anniversary celebrates their wedded life, which began years after a very untraditional beginning. Considering the scandal associated with their extramarital beginnings, many never would have expected the Queen to say Duchess Camilla will be Queen.
It's also previously been reported that Duchess Camilla's 'terror' on her wedding day was evident, but she's come a long way in the eyes of the public, and the eyes of this body language expert too.
Speaking on behalf of Slingo, Darren reveals the incredible evolution he's observed, after studying their body language from the early days of their marriage up until today.
He reveals how Camilla's 'submissive' early Royal appearances have evolved to become 'confident' and 'dominant' and how the pair have developed a 'very supportive relationship' over time.
Camilla displayed 'submissive gestures' in the early days of relationship with Charles
Darren explains, "In the early days of the relationship between Charles and Camilla we never saw displays of public affection as we do with William and Kate Middleton. Of course, it was a very different era to now, yet Camilla's body language back then allowed her to sink into the background."
The expert notices that the Duchess used to step back a lot and would offer up more submissive gestures, even though she is not a naturally submissive person by character.
Examples include the way she would tilt her head towards Charles, which recognized his greater power and status than hers. However, in the time since their civil ceremony in Windsor Guildhall, near Windsor Castle, a lot has changed. It's become increasingly clear that Duchess Camilla is actually a very strong and dominant part of the pair's relationship.
Darren points out that in the past, Camilla's lack of confidence in her role within the Royal family was obvious by the emotion visible on her face. "She would flash smiles that were hesitant and not considered genuine," he explains. "Such a gesture suggests she was concerned about how she was going to be perceived by the public, especially after the country had lost and loved Princess Diana."
There was a 'natural uneasiness' at first between Camilla and William and Harry
Reading the body language between the Duchess and her stepsons, Darren says their uneasiness was plain. Duchess Camilla was 'trembling like a leaf' when she first met Prince William, which is understandable considering the pain of his parents' divorce.
Darren acknowledges the, 'natural uneasiness,' in the body language and interaction initially between the Duchess, Prince William, and Prince Harry, which was only to be expected.
He adds, however, that, "over time you'll notice that the boys have developed a great rapport with their step-mother."
"Their interactions in public nowadays show the Royals matching and mirroring each other while sporting engaged and genuine smiles - this suggests Camilla is very much now an accepted and integrated member of the senior Royal family."
Charles showed 'signs of nervousness' and would mask his true feelings
Seemingly, says the expert, there's a huge difference between the body language Prince Charles and Princess Diana and that of the future King and Duchess Camilla. "When pictured with Camilla, Charles is totally relaxed and completely congruent with his non-verbal communication."
Despite this, Darren also highlights that Prince Charles was conscious of how the public would receive his second wife.
"When the two first became an item, there were a lot of public engagements where Charles used to show signs of nervousness. Trademark gestures included putting his hand inside his jacket or playing with his cufflinks—gestures we tend not to see from him today."
Although their union may have seemed more at ease, there was a certain amount of anxiety and challenges that the expert says was evident in his 'fake' smiles. He explains that these could be considered a move by the Prince to mask his anxiety and his true emotion.
"A smile is one of the most faked emotions we can adopt and is a tell-tale sign of feeling uncomfortable in a certain situation."
Camilla is 'totally congruent in confidence she has in Royal role'
After more than 15 years of marriage, it's clear Clarence House's famous residents are totally at ease with each other and these days have no issues with being affectionate in public.
One particular incident that Darren noticed is of the happy couple during a Royal tour in Canada in 2017 where they were clearly having an absolute hoot and giggling, 'like schoolchildren.' Of the fun and cheeky energy, Darren says, "It was clear the couple wanted to hold hands or touch each other in an affectionate way but refrained from doing so in order to be respectful of their duties."
Nowadays, the Duchess no longer displays submissive gestures and shows the confidence one would expect of the wife of the heir to the British throne. In fact, it looks like she may well be the Queen of their castle!
"Now, we see Camilla in public showing genuine happiness. Her whole face is engaged, her crow's feet visible. She is more than comfortable being an extrovert in certain situations—a direct contrast to Charles who, by nature, is quite introverted and quiet."
Charles will be a 'more open' monarch, but will 'need Camilla's support'
Prince Charles' adorable tribute to Duchess Camilla, after the Queen shared her desire for her daughter-in-law to be Queen Consort, shows their ongoing devotion and teamwork.
"She no doubt props Charles up in a number of ways and it makes for an interesting dynamic within their relationship," says Darren. "So much so, that Camilla is often seen as a reassurance and a support to Charles, helping him in his formal role whereas when we look at the personalities of William and Kate there seems to be more balance within the relationship."
He adds that this dynamic suggests that the royal couple are going to be different from the Queen when Prince Charles ascends to the throne. They'll be more open than the fiercely independent Queen Elizabeth II, says Darren.
"Charles' behavior over the years suggests he will be more open as King while still needing and seeking support from Camilla and his sons."
Sign up to our free daily email for the latest royal and entertainment news, interesting opinion, expert advice on styling and beauty trends, and no-nonsense guides to the health and wellness questions you want answered.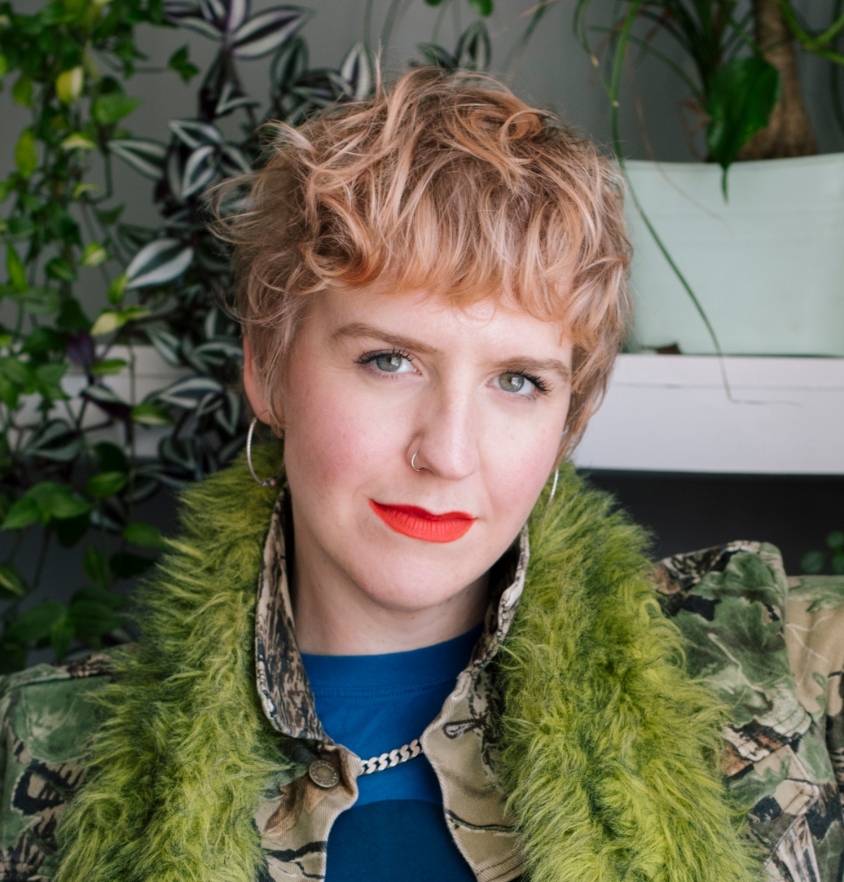 Aoife is an Irish journalist and writer with a background in creative writing, comedy, and TV production.
Formerly woman&home's junior news editor and a contributing writer at Bustle, her words can be found in the Metro, Huffpost, Delicious, Imperica and EVOKE.
Her poetry features in the Queer Life, Queer Love anthology.
Outside of work you might bump into her at a garden center, charity shop, yoga studio, lifting heavy weights, or (most likely) supping/eating some sort of delicious drink/meal.