Duchess of Cambridge's secret lockdown hobby revealed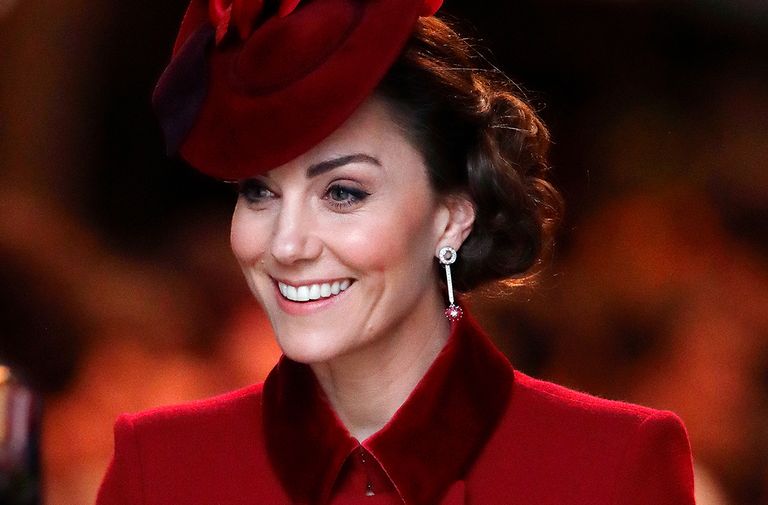 (Image credit: Getty)
The Duchess of Cambridge's favourite creative hobby has been revealed – and it's perfect for stressful times.
The Duke of Cambridge has revealed the creative hobby that wife Duchess Catherine likes to use to release stress.
Scottish illustrator Johanna Basford, who launched the much-loved adult colouring-in movement back in 2013, revealed that Prince William let slip the lovely detail about his wife.
Back in 2016 the artist was awarded an OBE for her important creative work.
And earlier this week the creative took to her Instagram page with a throwback photo of her time at Buckingham Palace, revealing a lovely conversation that she had with the Duke of Cambridge while she was there.
Alongside her series of photos, Johanna wrote, 'This photo was snapped at Buckingham Palace in November 2016. HRH The Duke of Cambridge (or Prince William as we all know him 😉) was awarding me an OBE. 🏅 This in itself blew my mind…
MORE: Adult colouring books that will help to occupy your mind and ease anxiety
'As he pinned my medal to me, Prince William said 2 things that I'll never forget.
'1. 'When's the baby due?' Now here's the thing, the Duchess was pretty neat during her pregnancies. I was NOT. When I laughed and said 'Oh not for MONTHS yet!' he looked VERY surprised! 😳
MORE: The mindful hobby to try during self-isolation as sales jump by nearly 1000%
'2. He told me his wife likes my books. She colours. Kate is one of us! 💕 Now this makes perfect sense. Why wouldn't she? A busy mum with what I imagine is a lot of stress, trying to raise and protect a family'.
So we expect that now that the Duchess is quarantined at home with her three young children she'll be taking whatever time she can to do some colouring!