Prime Suspect Is Back on TV, 11 Years After The Helen Mirren Classic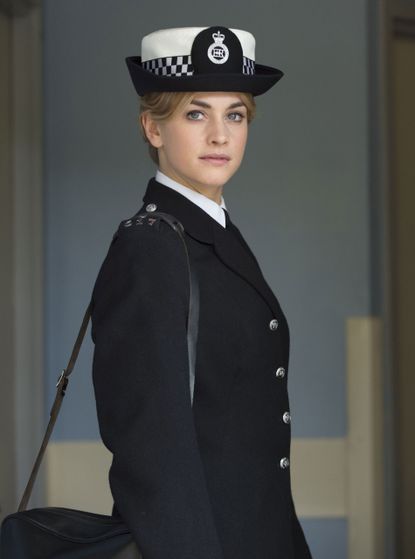 (Image credit: Rex Features (Shutterstock))
Crime drama fans can rejoice as the classic detective series Prime Suspect is back on TV!
The new series is a prequel to the original show and sees Doctor Thorne's Stefanie Martini stepping into the shoes of Helen Mirren's original character from the 1990s, Jane Tennison. Mirren famously played the formidable and unstoppable detective. However, the new season follows Tennison, a 22-year-old newcomer to Hackney police force and portrays the iconic character at an impressionable and vulnerable stage in her life.
Martini said: "I think she's amazing and it's great to have the opportunity to look back at the character."
"Helen's performances are amazing and I found it really challenging and exciting to be stepping into her shoes."
Set in the 70s, the revived series - fittingly titled Prime Suspect 1973 - still captures the essential themes of the original with murder mystery plots and Tennision (and the police force) solving crimes.
The original Prime Suspect series starring Helen Mirren was such a hit with fans, it ran for seven season between 1991 and 2006. Now 11 years on, it's clear ITV bosses are hoping the prequel to the hit show will be just as popular. The new cast features the likes of Blake Harrison (The Inbetweeners) as DCI Gibbs and Sam Reid (The Riot Club) as DI Len Bradfield.
Following the first episode, which was aired on Thursday night, the show has received mixed reviews. Some critics have dubbed the new show, stating that female-lead Martini doesn't fit the bill, as her dyed blonde fringe and full dark eyebrows isn't in-keeping with traditional 70s attire. Likewise, other viewers spotted many historical inaccuracies in the show and felt the plot was a little on the "slow" side. However stepping into the shoes of Helen Mirren is no easy task and many viewers praised the promising storyline (and music), as well as the casting of Martini in the lead role.
Just one episode in, Prime Suspect 1973 has divided viewers, however being a six-part series we're keen to see if the murder storylines can unite the British public on this revived ITV show.
Lizzie Thomson is a regular contributor to woman&home, and also contributes to Metro.co.uk, Ideal Home, Culture Trip, and Evening Standard, covering all things lifestyle.