24 Things You'll Know If You Are Addicted To Tea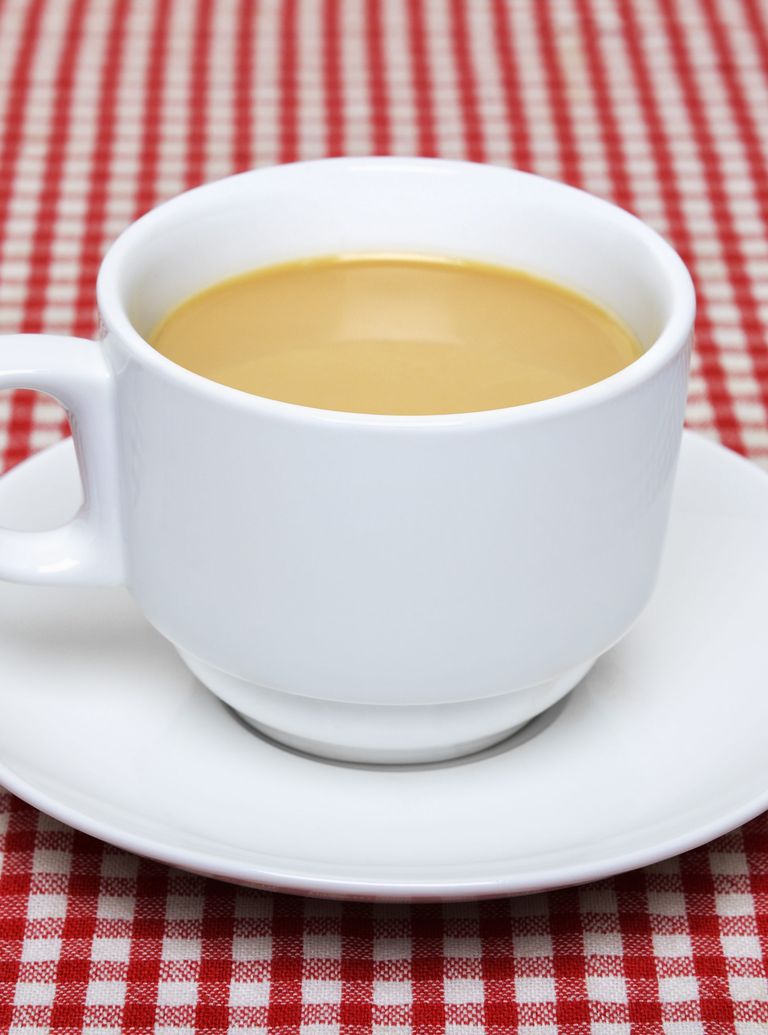 (Image credit: imageBROKER/REX/Shutterstock)
Tea! A British tradition that dates back 1000s of years that is still going strong today. It is no secret that we are a nation of tea lovers but did you know the average Brit will drink an eye-watering 17,000 cups in their lifetime? That is a lot of tea bags! If you love tea as much as us and seemingly the whole of the UK, the following will sound VERY familiar. You might want to stick the kettle on for this...
When your alarm goes off your first thoughts are tea and how good that first sip is going to taste...
http://giphy.com/gifs/yidUzzyeRuPsufp9wQ
And the first thing you do before anything else is to put the kettle on...
http://giphy.com/gifs/3oz8xONQrbO8l2FcaI
Best of luck to anyone that tries to talk to you before you've had your first cup...
http://giphy.com/gifs/Qn7IK0NSb1BCg
There is NO functioning before tea...
http://giphy.com/gifs/wqrYD4yu0Tjnq
If tea can't solve the problem then something is seriously wrong and life as we know it may never be the same...
When someone says they don't drink tea you wonder if you can continue with the friendship...
http://giphy.com/gifs/xT4uQkOepLo7EevxV6
Or even worse, they like tea but put the milk in before the water...
http://giphy.com/gifs/OuPqBhUGz0k12
Or they make you a cup of tea and it looks like milky water...
You don't understand people who put the teabag in for just a couple of seconds then take it out. Letting it steep is pivotal...
http://giphy.com/gifs/4DyXDZsWGx8Bi
When someone makes you a good cup of tea and you know that you have met your soulmate...
http://giphy.com/gifs/2JEcU3fHZcjGU
After all, there are very few people you trust to make a good cup of tea...
Losing your biscuit in your cup of tea is basically the equivalent of Jack and Rose letting go at the end of Titanic...
http://giphy.com/gifs/OvmSMEXpsFua4
Making a cup of tea and realising your milk is either off or you've run out is literally the worst...
http://giphy.com/gifs/A0FGCbbooHe1y
You've made a cup of tea with gone off milk and just hoped you can't tell...but you can!
http://giphy.com/gifs/cgakwkEJuEZkQ
Making a tea and being called away before you can drink it is a truly devastating experience...
http://giphy.com/gifs/26tna8YEwKzKAOEQo
As is making a cup and forgetting about it...
http://giphy.com/gifs/26dfLwS7Uh8yc
Pouring a perfectly good tea down the sink makes you feel extremely sad...
http://giphy.com/gifs/GakjmpYiwZQfS
You have very strong opinions on which is the best teabag brand and will fight for it in a debate as if defending your own child...
When you go round to someone's house and they don't offer you tea within the first five minutes you wonder why you are even there...
Sometimes people judge the amount of tea you drink in a day but you don't care because it tastes so good...
http://giphy.com/gifs/UhQnpXHx4DJ0A
You've dropped your tea and genuine tears have sprung to your eyes...
http://giphy.com/gifs/iJC6vqnoxXvPO
Going on holiday is always a problem. Why does nowhere other than the UK sell good tea?
http://giphy.com/gifs/CPskAi4C6WLHa
When you get home from holiday though you appreciate tea more and vow never to take it for granted again...
http://giphy.com/gifs/12vuNmD0fwbnCE
And this...
Charlotte Tonry was Social Media Editor at womanandhome.com, taking care of the brand's Instagram, Twitter, Facebook and Pinterest channels, before moving to Marks & Spencer to become their Social Media Manager for clothing and homes.